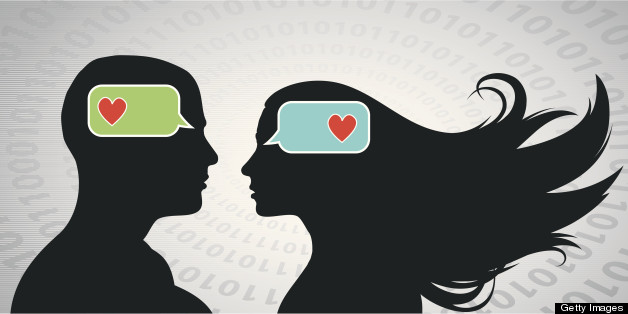 I'm a 40 year old single female in New York City and thought I moved to the land of eligible bachelors, but that's not panning out. I am so sick of being single and also depressed about the situation. I'm on dating sites from J.Date to eHarmony. I've been spreading the word that I'm single and looking and even resorted to telling co-workers. Nothing, and I mean nothing is working. I'm actually frightened that I'll never find love. Anne, New York City
Oh, wow. Now I'm wondering if my mom didn't tell me I have a long lost twin sister. Join the club, honey. I get worried a bit too. Here is how I handle my own singleness. I never give up on the quest for love because once you become sad and/or bitter, that's the energy you'll being giving off. It's akin to a skunk spray. Try broadening your online dating. I joined How About We, a more whimsical site where you profile your ideal date and not too much more (as it turns out, no one wants to go to reflexology with me) or try AYI - Are You Interested. They have a "Friends of Friends" option on Facebook which is self-explanatory and pairs you according to interests. Another idea is to join clubs where you share mutual passions. Never stop spreading the word that you are single -- share your fabulousness and availability, but in digestible doses and never from desperation.
A few weeks ago I moved into a condo and developed an immediate crush on my neighbor. He may be the sexiest guy I have ever laid eyes on. We have shared the elevator and just give polite smiles to each other. I want to talk to him. I'm just not sure how to go about these things because I really am a shy type of guy. Andy W, Chicago

This is torture, right? My stepmother only said one smart thing in her existence thus far and that was "Don't sh*t where you eat." There is a side of me that believes that. On the other hand, I sometimes go by the motto, 'nothing ventured, nothing gained.' Both ideas work for this situation -- just prepare yourself for the outcome. Really, though, here is what I find in life, you can't plan too much. You might find yourself in the elevator both laughing about how the rain soaked you and have that movie moment. Then all this crazy goes out the window,
I'm a man who has been dating a really great girl for two years and I love her, but not that way. I just don't know how to end it and really look for the one I want to marry. Name and City Withheld
I've been dumped a few times. Once on my birthday (ouch) and another time asked a guy I was dating, "Is this working out?", to which he replied "you're the relationship expert, figure it out" (double ouch). Don't be that guy. There really is no great way to break up, but here are a few good tips. No liquor should be involved. Do it in the privacy of her home -- you don't want to ask her to leave your place in a torrent of tears. If she asks you why, be honest -- it's the only way to be, even if it's dreadfully painful. Excuses such as 'you're not ready' are downright lies. Lastly, take a while to clean up your state of mind so you can start fresh. Good luck in your search for the one to marry.
I am a Christian but do read your column. I'm not sure I agree with a lot of the things that you have to say, but I do find myself in a pickle of a situation. I have feelings for my pastor. He speaks and behaves in a way I find attractive. What would you do? Miriam, South Carolina
Well, I have never had a crush on my Rabbi, so not too experienced with that sort of thing and I don't answer questions about religion. However, I do appreciate your thinking that I am the new confessional and, of course, I do have an opinion and it has nothing to do with your Sunday mornings. We all need the human touch and intimacy. It's nothing to be guilty or ashamed about. At least you both have something in common dear to your hearts. Just go for it. Listen to your gut. You'll know when the right moment arrives. I'd also take Billy Joel's advice from the song, "Only the Good Die Young" -- "the sinners are much more fun."
Need advice? Write below in the comments section or feel free to keep the questions coming at mcnewyorkcity@gmail.com