In an age where everyone is publishing books, the requests for reviews are almost unmanageable. I have dozens of books sent to me every month. I simply cannot review them all, nor am I inclined to do so. However, every once in a while I come across a book worth noticing. Here are three such books.
World Street Photography 2015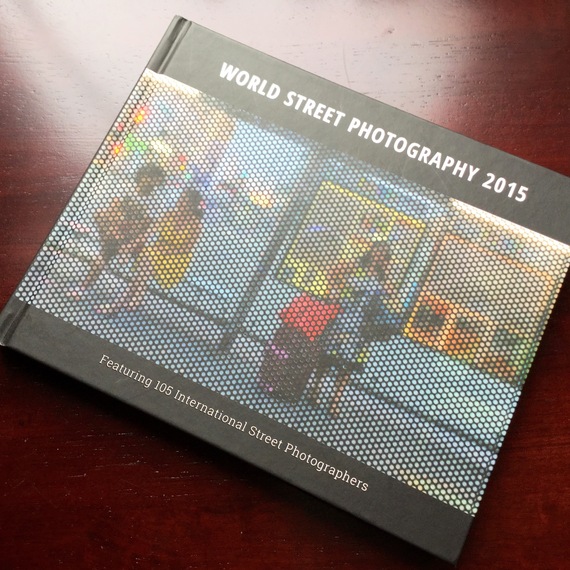 The street photography community is alight with collective publications. They are, as one might say, a dime a dozen. World Street Photography 2015 is a catalog of sorts, published by the online community of the same name, to showcase its curators' selection of photographs from the 2015 calendar year.
105 street photographers are featured in all, most of whom are amateur or emerging. There are no famous names in here. In fact, one of the books obvious weaknesses is the absence of anyone above a certain caliber. This does not, however, automatically make for a bad book. I quite enjoyed looking through this collection of street photos. There are definitely some great images presented between these covers.
One of the attractive features is seeing the diversity of what people in the genre are producing. The physical book itself is very well constructed and the photos are reproduced with high quality (although black and white rendition could use some tweaking). The book sells for a reasonable price (considering the number of pages and quality hardcover construction) with profits going to a charity - which is an admirable business model. The collection of work showcases a balance of monochrome and color, as well as all conceivable styles of street photography. I think the book most appeals to the people who are featured within, but can also be a useful resource to introduce one to new photographers and their work.
The book does have a weirdly placed photo essay at the end by The Ashalayam Organization - it just doesn't fit with the flow of the rest of the book, unfortunately. Future editions of the book would also benefit from finding a more notable person to write the foreword. Overall, given the plethora of street photography collective publications out there this year, this one stands near the top in terms of quality and visual appeal. As you can see from the sample images I've chosen to highlight here, there truly are some fantastic photographs contained in this collection. I am especially intrigued by the brilliant work of Christophe Viseux, and look forward to seeing more from him.
World Street Photography 2015, 232 pages, Hardcover, 39.90€.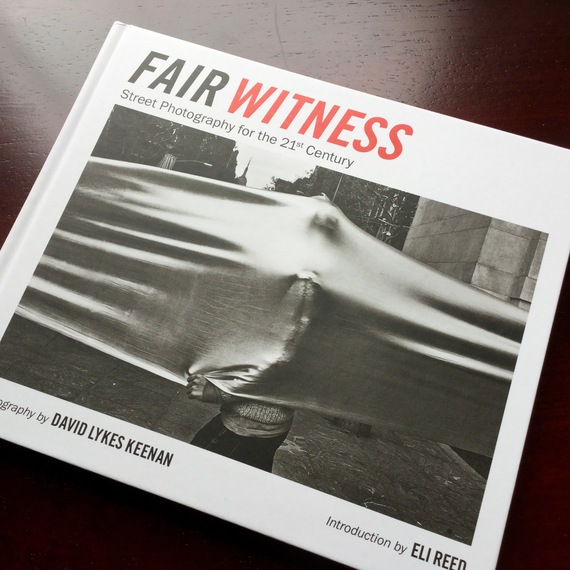 Fair Witness by David Lykes Keenan
Fair Witness by David Lykes Keenan is also an exquisitely constructed volume of photography. The book is hefty, well constructed, and reproduces the images with very high fidelity.
Keenan has been photographing (on and off) since 1968 and it shows. He's got eyes. Overall I love this book. Most of the work showcased is rather recent and everything is monochrome. Keenan is diverse in style and approach, which normally would not appeal to me. However, he seems to do this well. One moment we are "witnessing" a traditional - almost photo-journalistic depiction of life - and the next something much more abstract is offered up. Keenan is not static in his way of seeing and I appreciate that in his work. Some of his finer photographs would easily sit alongside the work of Joel Meyerowitz. Keenan is able to find and capture those complex scenes where the action is continuous across the frame. He also has a keen sense of geometry and an obvious knowledge of, and respect for, classical aesthetics. The book is clean and features one photo per spread.
My only gripe is the editing. There are some distinct "one-offs" in this book and I cannot help but feel that a better editor would have omitted them. The number of such photos is admittedly low, but given the high caliber of Keenan's work in general, they stick out significantly. That aside, this collection is a joy to consume and will find a home in my permanent collection.
The book features a foreword by Magnum photographer, Eli Reed, who says, "In Fair Witness, we are there with Dave, seeing the odd moments, the humorous moments, and the ironic moments that are all around us. A fair witness is truly in our midst. He has observed and captured slivers of the human experience most of us never see." Indeed, I agree. Fair Witness is published by Damiani, Italy, 160 pages, Hardcover, $45.00(US).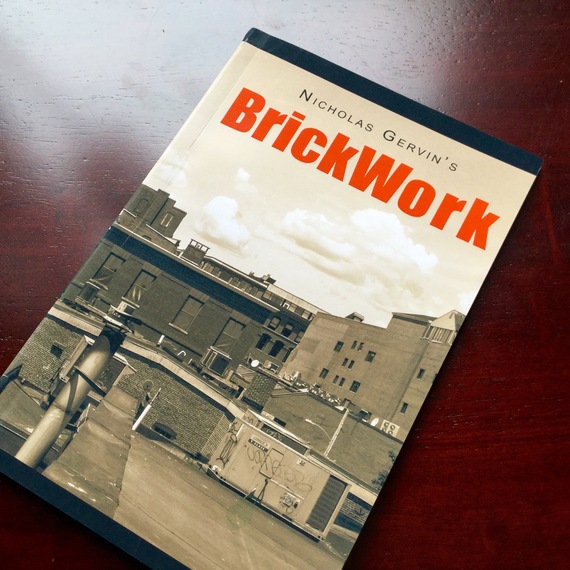 BrickWork by Nicholas Gervin
Finally, BrickWork, by Nicholas Gervin, is a unique little handmade artist book featuring some truly superb photography. Nicholas Gervin is a modern-day Weegee. Based in Portland, Maine, Gervin prowls the streets (often at night) and captures truly candid and sometimes seemingly chancy moments. His subjects are rough, tough, and true. The book shows the darker side of Portland, but does so with certain empathy also. The photographs are not exploitive, but rather a poignant glimpse into the human condition.
Gervin gets in close and fires the flash. As you know, I like that. The work is edgy and relevant and fresh. If I were to criticize anything in this book it would be the editing. Although not badly done, the aesthetic is a bit broader than I would have preferred. For example, there are a few cityscape shots that would be better excluded. Gervin has a thing for night crawlers and I'd like to see a little book dedicated this subject. This is where his talent truly shines.
I can't wait for this work to come out in monograph form. For now, we have to settle for this little handmade artist book issued in an edition of only 50! Mine is hand stamped number one and signed. Score! Available direct from the artist through his website. 56 pages on paper.
Michael Ernest Sweet is a Canadian writer and photographer and author of two street photography monographs, The Human Fragment and Michael Sweet's Coney Island. He lives in New York City.