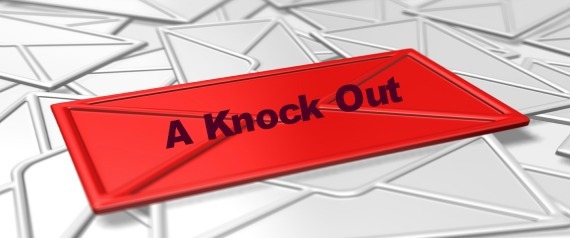 Cover letters have value.
Some people want them, others could care less. But be ready to write one.
A cover letter covers why you're right for a job, covers your qualifications and then covers your resume.
So -- we've now covered nearly everything you need to know about a cover letter except, how to change the way YOU see it.
Let's power this up.
Then Don't Apply
Applying for a job is your time to shine; to grab your readers' attention, step out and show your full confidence and deep desire for a job you want.
If you don't feel that burn then don't apply. Move on. Without a sincere intent it's a waste of time for everyone.
Looking for work is a full time job. It takes drive, endurance and commitment. You'll want lots of positive thoughts and actions daily because it can be tough.
Get Yourself Motivated
That's what a cover letter is -- a motivator for you and your future boss. Motivate him into hiring you because you have the goods.
Two songs by Madonna come to mind. "Express Yourself" and "Vogue." Her confidence and talent is right out there. She has commitment, energy and boldness. She's solid and precise in every action and word. She gets right to the point. Just how a Motivational Letter should be.
From "Vogue":
All you need is your imagination
so use it that's what it's for
Go inside, for your finest inspiration
Your dreams will open the door
You're a Superstar, YES, that's what you are,
you know it!
When you apply for a job and express yourself, strike a sincere pose with your words and qualifications because that will get attention. Use your imagination. Don't be halfhearted or
'... second best... go inside, for your finest inspiration... your dreams will open the door.'
Cover Letters Are Also... Uncover Letters
There are 3 reasons you use a cover letter:
1. To apply to a specific job opening.
2. To apply to a company you yearn to work for. Even if they don't have an opening, request a general interview for future openings; an exploratory meeting to learn about the firm and have them know you.
3. To network and build contacts over time with the company, the department and the person you most want to work with.
Cover letters uncover you from the bundle of other people applying for the same position. They uncover your worth, presenting your abilities, accomplishments, value and uniqueness.
Here's a great example of how Editorial Director Jessica Bennett uncovered herself when she was laid off from Tumblr, and got her new job at Sheryl Sandberg's company Lean In.
"... I knew Sheryl a bit from writing about women's issues over the years... I was seated next to her publicist once at a dinner in New York. So when I was suddenly jobless I emailed them both. I don't think Lean In was looking for a journalist to join them -- that wasn't really part of the plan -- but the reality was that they had this incredibly engaged community, and there was a huge space for them to start providing content to them. So, I pitched the idea and I guess they liked it!
This is exactly what I'm describing:
• Motivate people. Reach out to all your connections.
• Be innovative and bold.
• Create a plan like Jessica did.
• Pitch yourself.
• Uncover your abilities.
• Show your confidence.
• Plant a seed to create a solution and to increase the value of their company.
• Solve their problem.

Why Are You So Special?
In your cover letter, you'll be writing a few solid sentences about why you're the one. Be natural. Write like you talk. Write what you think and feel. Write why you like their firm and want to be there. (This is NOT the time to tell them the advantages for you.)
Answer this:
What makes you different from every other person applying with the same expertise and qualifications that you have?
Or put it my way...What do you do better than any other person on the face of the earth?
To get the answer do this:
• Write 300 words describing what makes you different.
• Then - put it into one paragraph.
• Then spin it into one sentence.
• Then one word.
There's your answer. You have your Confidence Motivational Letter, and also the answer to one of the important questions you'll be asked in nearly every interview.
Two Choice Examples
Version #1 - 'Dear Ms. Future,
Re: Customer Service Expert
"I'm applying for the position of Customer Service Expert at 'Thoroughbred Models', posted on Indeed.com. You'll see from my resume that I'm highly qualified for the position with 6 years as Concierge with the 'Hotel Prestige'.
My abilities to be consistently courteous and helpful, to meet and greet clients in person, as well as to handle high volumes of telephone inquiries, is a deep part of my experience and personal nature. I'm adept working busy telephones; efficiently connecting people to the right person or department. I solve problems quickly and professionally with a level head, even under pressure. I'm what you're looking for. It would be an honor to work for your organization because of your professionalism and quality of work you produce.
Thank you. I look forward to meeting with you at your earliest convenience. My contact information is listed below... '
This meets all the criteria of a cover letter -- what job you're applying for, where you saw it, why you're right, what you can offer by connecting your skills to the specific job details the employer asks for and closing with your contact information.
What if we move this up a notch or 5? Something like this:

Version #2 - "OK! YOU have found your hire!
Excellent skills -- ready to step into the job -- and be fully successful.
For the past six years I've run the concierge desk for 'Hotel Prestige.' I'm confident my experience will only be an asset to Thoroughbred Models. Your reputation for excellence and professionalism is what attracts me most to your company as well as the mentoring work you offer to young models, photographers and creative artists. It would be an honor to work with you.
Please take a look at my resume for specific details of my duties and skills... and let's arrange an interview ASAP.
You won't regret it and, our meeting will not be a waste of your time because...
I'm honest. I work hard. And -- I'll come through for you every day.
Thank you. I eagerly look forward to our meeting..."

It's another choice to think about.
As you write your Confidence Motivational Letter catch the attention of your reader; be grounded and authentic with your enthusiasm.
-- Be fearless. Ask for what you want.
-- Pitch yourself.
-- Solve their problem. (That's often missed).
-- Be creative.
-- Show your passion and reasons for being perfect for the job.
Express Your SELF!