Let's catch up with some reissues of classic -- and not so classic -- movies, with a few documentaries tossed in at the end for good measure.
THE LIFE AND DEATH OF COLONEL BLIMP ($39.99 BluRay; Criterion)
BADLANDS ($29.99 DVD; Criterion) -- It's always exciting when new releases come out from Criterion, you know you're going to get definitive editions of some classic, important films. But The Life And Death Of Colonel Blimp is even more exciting than usual since it's a restoration of one of the great works of Powell-Pressburger, one of the most unusual and brilliant teams in all of film history. This two hour and 43 minute masterwork is an anti-war film made at the height of World War II -- Churchill hated it and wanted the film blocked. It's also romantic and moving and deeply entertaining as our hero realizes too late he's in love with a woman (Deborah Kerr) and spends the rest of his life chasing that ideal with other women (all of whom look remarkably like... Deborah Kerr, in one of the best screen debuts you'll ever see and surely the best work of her career). It looks great and has loads of extras. Go here to read a fuller appreciation of this film. Just in time for the release of director Terrence Malick's new movie comes this edition of his legendary debut, one of the most notable debuts in history. (Hey, it's a day for superlatives. I'll calm down soon, trust me, but these are two great movies.) Martin Sheen and Sissy Spacek are magnetic as young lovers who go on a killing spree in the 1950s. But it's Malick you remember when it's over; his command of the screen, his use of voice over narration, his grasp of exactly what it is that he wants to accomplish and the feeling that this had to be a film (not a book or play or essay or any other art form) is overwhelming. Fine extras, minus the shadowy Malick, as always.
COLLEGE ($29.99 DVD: Kino) -- You've probably seen those once a decade polls about the greatest films of all time. A little known appreciated reason for why artists move up and down the list is the simple fact of their availability. If you can't see a film, it's hard to appreciate it, remember it or introduce it to others. You might think most movies are readily available but even today there can be serious gaps or a director can simply fall out of favor, see their movies disappear from shelves and thus from the collective memory of film critics. Take Abel Gance's Napoleon -- this epic work was once on many lists of the best films of all time but it's almost impossible to screen and hasn't been widely seen in decades. (Though they showed it recently in San Francisco.) No surprise it has disappeared off most lists. Which brings me to Buster Keaton. Thanks to Kino, he is arguably the most well-represented silent film star on DVD and BluRay right now, with a flood of releases showing his brilliance in shorts and feature length films of all sorts. College is not absolute top tier Keaton. But this charmer about a college student tackling all sorts of sports and other endeavors to win the girl makes clear how deep his catalog. No one will ever think Keaton starts and ends with The General. If Keaton has a strong presence in 2022 (the next time Sight & Sound does their poll), he can thank Kino.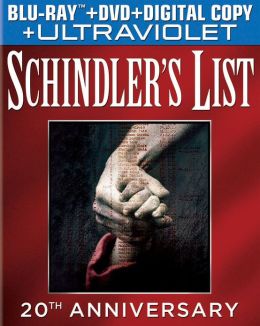 SCHINDLER'S LIST 20TH ANNIVERSARY ($34.99 BluRay; Universal) -- Steven Spielberg's most heartfelt film, Schindler's List is both mature and sentimental, rigorous and maudlin, sophisticated and blunt (the little girl in the red coat). But whatever one thinks of the film, it has tremendous black and white cinematography, a moving score and some tremendous performances, especially Ralph Fiennes who is so magnetic as a Nazi officer. This new remastering looks impeccable and contains a substantial feature length documentary called Voices From The List.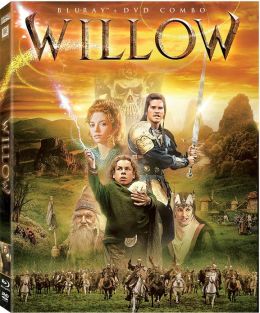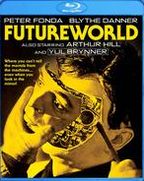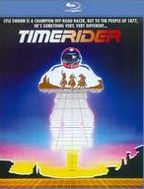 WILLOW ($24.99 BluRay combo; Fox)
FUTUREWORLD ($19.99 BluRay; Shout)
TIMERIDER ($19.99 BluRay; Shout) -- Sci-fi and fantasy are so hard to do well that almost any endeavor seems to have its ardent fans. You don't find people defending a lot of bad noir, but woe to those who put down some secondary sci-fi movie. Willow is by no means good and time hasn't been kind to it or its special effects. Watch it and you'll appreciate anew how great an accomplishment The Lord Of The Rings is. But I will speak up for Val Kilmer, who gives a winning performance as a rascal named Madmartigan. Comedy was always his strongest suit and that's clear here. Futureworld is the dull, unnecessary sequel to Westworld, a dull film that somehow became a modest hit thanks to the idea of robots gone amok at a resort. Some defend it as a cut above; not me. It's Timerider that I'll speak up for. This goofy B movie about a motorcycle that goes through a time hole and ends up in the old west isn't good, actually, but it's such a nutty, made-on-the-fly bit of nonsense that you sort of root for it anyway. Fred Ward sure got a lot more chances to be a movie star than you would have guessed, didn't he?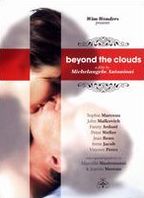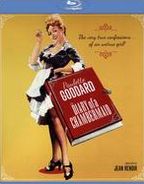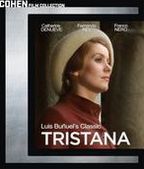 BEYOND THE CLOUDS ($29.99 DVD; Olive Films)
DIARY OF A CHAMBERMAID ($29.99 BluRay; Olive Films)
TRISTANA ($24.99 BluRay; Cohen Films) -- Three great directors but only one of them is at the top of their game. Michelangelo Antonioni had earned the right to do whatever he wanted by 1995 and did it in Beyond The Clouds with a typically rambling meditation on love featuring an all-star cast, pop music from U2 and Brian Eno and Van Morrison and very little discipline. Jean Renoir is rarely one-upped but he had first crack at Diary Of A Chambermaid and did little with it, despite a game Paulette Godard. Luis Bunuel rose the story to greatness with his take on the novel, even though Bunuel has never been a favorite of mine. Bunuel did even better with Tristana, the story of a guardian driven mad by desire for his ward. When his ward is the luminous Catherine Deneuve, you can't really blame him, can you?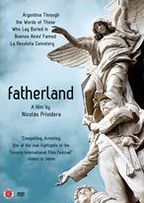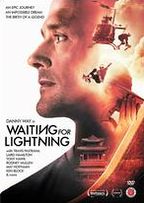 FATHERLAND ($24.99 DVD: First Run Features)
WAITING FOR LIGHTNING ($29.99 BluRay; First Run Features) -- Two very different documentary films. Fatherland is a formally bold, visually striking documentary that tells Argentine history via the letters and diaries and words of the famed residents of the La Recoleta Ceremony in Buenos Aires. For those interested in the country where Pope Francis was born, this is an excellent way in to the turbulent, troubled history of that nation and a stark reminder why quiet behind-the-scenes work is a poor substitute for publicly speaking out against a cruel military dictatorship and the other ills that have bedeviled Argentina. Waiting For Lightning is a perfunctorily made but passionate look at skateboarder Danny Way, one of the legends of the sport. It delves into his troubled childhood and what drives Way to innovate and risk life and limb. But the main draw of course is seeing his many daring, jaw-dropping attempts to push skateboarding farther and farther towards the limit of what's possible. A good chunk of extras but fans will surely wish there were even more. If you've ever watched the X Games and wondered who those lunatics were, here's your answer.
*****
Most titles listed here will be available in multiple formats and in multiple combinations, including DVD, Blu-ray, digital download, video on demand, streaming and the like. The format listed is the format provided for review, not all the formats available. It is often the most expensive version with the most extras. Do check individual titles for availability in all their various guises and price points.
Thanks for reading. Michael Giltz is the co-host of Showbiz Sandbox, a weekly pop culture podcast that reveals the industry take on entertainment news of the day and features top journalists and opinion makers as guests. It's available for free on iTunes. Visit Michael Giltz at his website and his daily blog. Download his podcast of celebrity interviews and his radio show, also called Popsurfing and also available for free on iTunes. Link to him on Netflix and gain access to thousands of ratings and reviews.
Note: Michael Giltz is provided with free copies of DVDs and Blu-rays with the understanding that he would be considering them for review. Generally, he does not guarantee to review and he receives far more titles than he can cover.