 Baseball is winding up its regular season and as a Yankee fan I prepare myself -- as I do every year -- for October baseball. How obnoxious of Yankee fans, cursed since the 1920s for their inevitable success during the Fall Classic. For most teams, the season is over (or will be over in a day or two) and they'll either bite their tongue and watch other, better teams compete for the World Series or they'll drown their sorrows. Increasingly, they can drown their sorrows by plunging into elaborate boxed sets that celebrate teams and even stadiums. Here are some of the best baseball DVDs, followed by other titles out recently.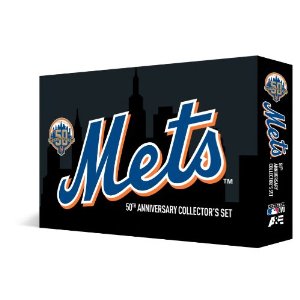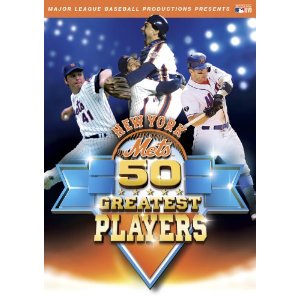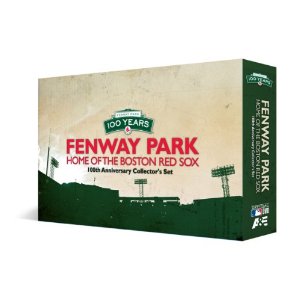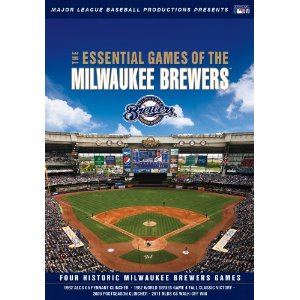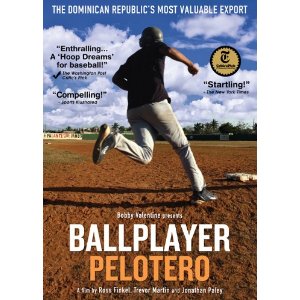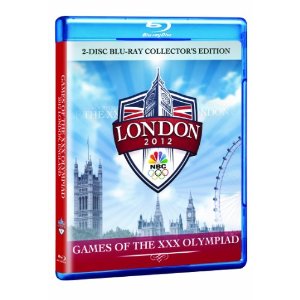 METS 50TH ANNIVERSARY COLLECTOR'S SET ($99.95 DVD; MLB/A&E)
NEW YORK METS 50 GREATEST PLAYERS ($19.95 DVD; MLB/A&E)
FENWAY PARK HOME OF THE BOSTON RED SOX 100TH ANNIVERSARY ($129.95 DVD; MLB/A&E)
THE ESSENTIAL GAMES OF THE MILWAUKEE BREWERS ($39.95 DVD; MLB/A&E)
BALLPLAYER PELOTERO ($24.99 DVD; Strand)
GAMES OF THE XXX OLYMPIAD: LONDON 2012 ($39.93 BluRay; NBC) -- Sports on DVD has proven a boon, making classic games that just moldered in libraries available to fans like never before. Everyone benefits. But thanks to DVD's capacity and the endless amount of material available, it's hard to satisfy hardcore fans. But the bigger and more elaborate a set, the higher standards I have to apply. Diehard Mets fans will surely want to own the 10 DVD Mets set, which like the Boston set is beautifully packaged with a nice hardcover book. You get 24 hours of content but so much is missing that fans will surely moan even as they shell out. Only one game from the 1969 World Series? (That whole series will surely come out someday but why not here?) You do get an all-new 50 greatest Mets (which is available separately); it's so comprehensive you won't argue about who was left out but who shouldn't have been included. The Boston set is also frustrating, despite 12 DVDs. You get a new documentary about Fenway, tons of extensive highlight films and six complete games. But in this case they're duplicating games already available on other sets, meaning the faithful have to plunk down money for the same games to get the new stuff. As with TV shows, the biggest sets should come first and then smaller sets, so no one feels ripped off if they've been buying releases all along. For newcomers, it'll be a satisfying purchase, though as a Yankee fan I refuse to recommend it on principle. The Milwaukee Brewers have a far less storied history and since the Essentials collection is a more modest set with four complete games, there's a lot less to nitpick. Fans will be happy to get it and ask for more. All baseball fans should enjoy Baseball Pelotero, a documentary narrated by John Leguizamo. It's like the recent film Sugar come to life and though it's only 77 minutes, the story of teenagers in the Dominican Republic hoping to get signed to a contract with MLB is naturally compared to Hoop Dreams. It's presented by manager Bobby Valentine and obviously he now has plenty of time to promote it. Finally, one more example of sports releases done poorly: the recent London Olympics. Fans complained that the Opening and Closing ceremonies are not included in full but doubtless that's due to the wildly complicated music rights issues that crop up when you include songs from the Beatles, the Rolling Stones and countless other iconic UK bands. Nonetheless, a two-disc set that does nothing but skim highlights for several hours (and one full match: women's beach volleyball gold medal round) feels very incomplete given the mass of material available. Maybe NBC doesn't have the right to or time to craft documentaries about individual events and include complete coverage of key races but that doesn't change the fact that this set feels rushed and incomplete to fans who spent days in front of their TV sets.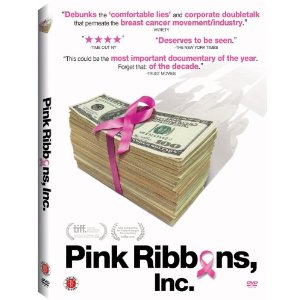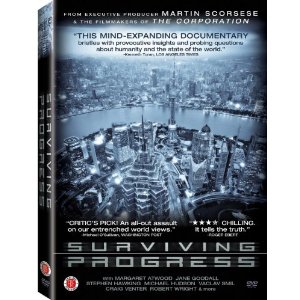 PINK RIBBONS INC. ($27.95 DVD; First Run Features)
SURVIVING PROGRESS ($27.95 DVD; First Run Features) -- Baseball Pelotero isn't the only strong documentary out recently. Pink Ribbons Inc. takes a seemingly innocuous, even admirable act -- donning a pink ribbon to support breast cancer research and support for those fighting it -- and reveals a surprisingly complex ethical issue and how a noble cause can become sidetracked or misguided by corporate involvement and the simple desire to maintain and grow the advocacy group itself rather than focus on the threat of cancer. On the flip side, Surviving Progress takes seemingly esoteric philosophical discussions about the idea of progress and how it's manifested in economics, consumption, technology and the environment and makes the debate illuminating and exciting. Together, they're two more reasons why we're in a golden age for documentaries.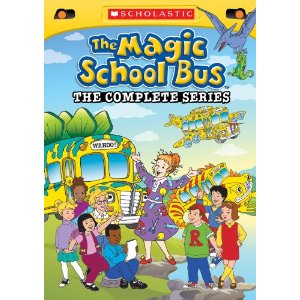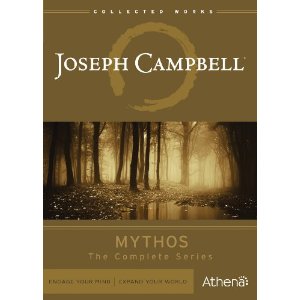 THE MAGIC SCHOOL BUS COMPLETE SERIES ($79.95 DVD; Scholastic/NewVideo)
JOSEPH CAMPBELL MYTHOS COMPLETE SERIES ($99.99 DVD; Athena) -- Two quite different releases, but both are complete sets of popular TV shows. One for the adults and one for kiddies and if you have to ask which is which, you've got some smart kids. The Emmy Award-winning Magic School Bus shamelessly combines mildly adventurous tales fine for small tykes with introductions to various scientific and historical facts and concepts. Clearly in the tradition of PBS with more sophisticated ideas to tackle beyond letters and numbers and getting along. You get 54 episodes in all and it's at a welcome low price compared to previous smaller sets that cost $10 or more for just three episodes. Thinker Joseph Campbell went on a lecture tour late in life and this set contains all 15 episodes or lectures, dealing as always with mythic stories and how they resonate around the globe. It's hosted and narrated by Susan Sarandon, but mostly it's Campbell himself delivering a fascinating but definitely scholarly talk on the issues that consumed him throughout his career. Beginners should start with Campbell's chats with Bill Moyers, who helps to ground the discussion and provide an entry way into his ideas. But for Campbell fans, this is essential stuff.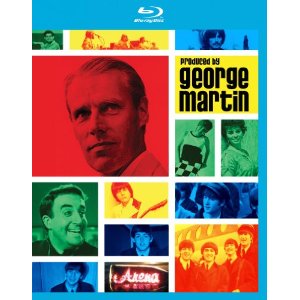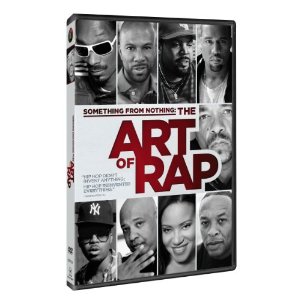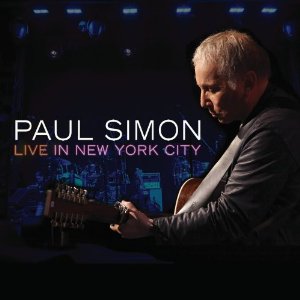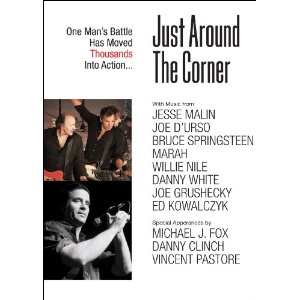 PRODUCED BY GEORGE MARTIN ($19.98 BluRay; Eagle Rock)
THE ART OF RAP ($19.97 DVD; Indomina)
PAUL SIMON LIVE IN NEW YORK CITY ($14.99 CD/DVD; Hear Music/Concord)
JUST AROUND THE CORNER ($19.99 DVD; Virgil) -- It's not often you get to discover a new look at the Beatles that proves genuinely illuminating, but that's what you get with Produced By George Martin. A BBC TV documentary with almost an hour of bonus footage, it charts Martin's entire career (beginning with comedy legends the Goon Squad and others) before of course moving on to the Beatles, America, solo albums and more. Martin is a good interview and while fanatics have heard most of what's here, the perspective of Martin makes it fresh. Ice-T does a fine job of capturing the art of rap in his new film. He's fighting a battle already one when establishing that rap is a viable art form but his access and bluntness make this fun for fans and neophytes. Paul Simon is clearly on the downward slope when it comes to live performances, even though he can still turn out a great song and even darn good albums. This intimate Webster Hall performance is an ideal showcase for his late career musings, re-appraisals of classic tunes and those eccentric hand gestures he employs throughout. The DVD is not as frantically edited as most concert films these days and the two audio discs offer the entire night with Simon in good voice. People dealing with Parkinson's Disease personally or with their loved ones will be the first to glom onto this documentary. But any rockers intrigued by the inclusion of music by Bruce Springsteen and others will hear the story of a guy who took bad news and turned it into a battle to fight disease that has given his life new meaning and spawned a string of benefit concerts over the years.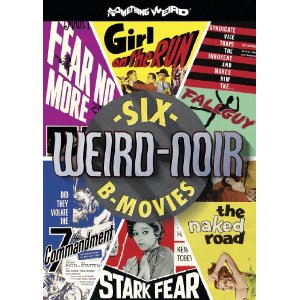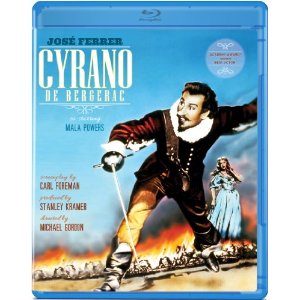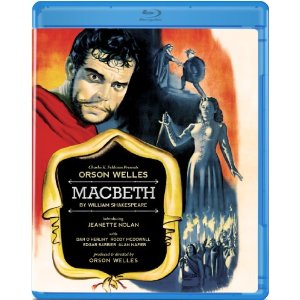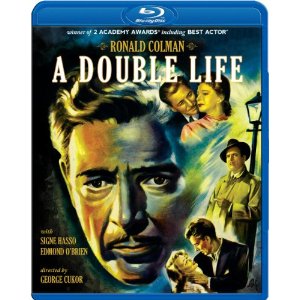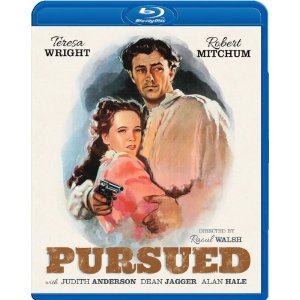 WEIRD NOIR: 6 B-MOVIES ($19.98 DVD; Image)
CYRANO DE BERGERAC (1950) ($29.95 BluRay; Olive Films)
MACBETH ($29.95 BluRay; Olive Films)
A DOUBLE LIFE ($29.95 BluRay; Olive Films)
PURSUED ($29.95 BluRay; Olive Films) -- In the grand tradition of B-movies and drive-in quickies, Weird Noir packs together six rather minor flicks with no name casts (you can spot a young Steve McQueen in Girl On The Run if you don't blink) and slaps on some great cover art to make it all far more appealing than it has the right to be. I haven't yet discovered an unheralded gem amongst The Naked Road (as opposed to fully clothed roads?), The Seventh Commandment, Stark Fear and the rest. But you never know... Four classic films are released on BluRay by Olive, which cherry picks catalog titles from Paramountand gets them out in modest sets that are usually not remastered and with few if any extras. Still, if you don't own the titles at all, these are certainly comparable to prior DVD releases, albeit not often superior the way BluRay can be and these titles deserve. I'm looking forward to the Broadway revival and greatly enjoyed the Gerard Depardieu version so I'm long overdue for watching the Jose Ferrer classic rendition of Cyrano. Everything by Orson Welles deserves lavish remastering and his low-budget fare like Macbeth desperately need it. But this is Welles and therefore essential. Ronald Coleman deservedly won an Oscar for A Double Life, the clever theatrical tale of a stage actor going a little too deep into character while playing Othello. The Raoul Walsh western Pursued has some dated psychology, but it's not nearly as dated as say Hitchcock's Spellbound and the combination of noir and western (not to mention Robert Mitchum and Teresa Wright) make this more than curio.
*****
Most titles listed here will be available in multiple formats and in multiple combinations, including DVD, Blu-ray, digital download, video on demand, streaming and the like. The format listed is the format provided for review, not all the formats available. It is often the most expensive version with the most extras. Do check individual titles for availability in all their various guises and price points.
Thanks for reading. Michael Giltz is the cohost of Showbiz Sandbox, a weekly pop culture podcast that reveals the industry take on entertainment news of the day and features top journalists and opinion makers as guests. It's available for free on iTunes. Visit Michael Giltz at his website and his daily blog. Download his podcast of celebrity interviews and his radio show, also called Popsurfing and also available for free on iTunes. Link to him on Netflix and gain access to thousands of ratings and reviews.
Note: Michael Giltz is provided with free copies of DVDs and Blu-rays with the understanding that he would be considering them for review. Generally, he does not guarantee to review and he receives far more titles than he can cover.