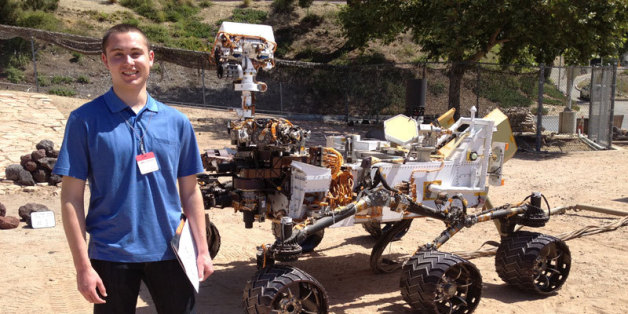 Michael Janner, 17, of Redlands, Calif. received the Innovation Exploration Award at the 2013 Intel International Science and Engineering Fair for his research on iron oxide nanocrystals. The award included a behind-the-scenes visit to the California Institute of Technology and NASA's Jet Propulsion Laboratory.
This year marked my third trip to present at the Intel International Science and Engineering Fair, an enormous high school science competition featuring some of the best projects from more than 70 countries. The fair is complete with all of the elements of an unforgettable event: an energetic opening ceremony to kick off the week, a day full of judging followed by a night full of parties, discussions with Nobel Laureates, and ample opportunity to make lasting friendships from around the globe. As one might expect, finalists return from the fair exhausted but wishing it didn't have to end. This year, coincidentally enough, I found out that the fun wasn't yet over.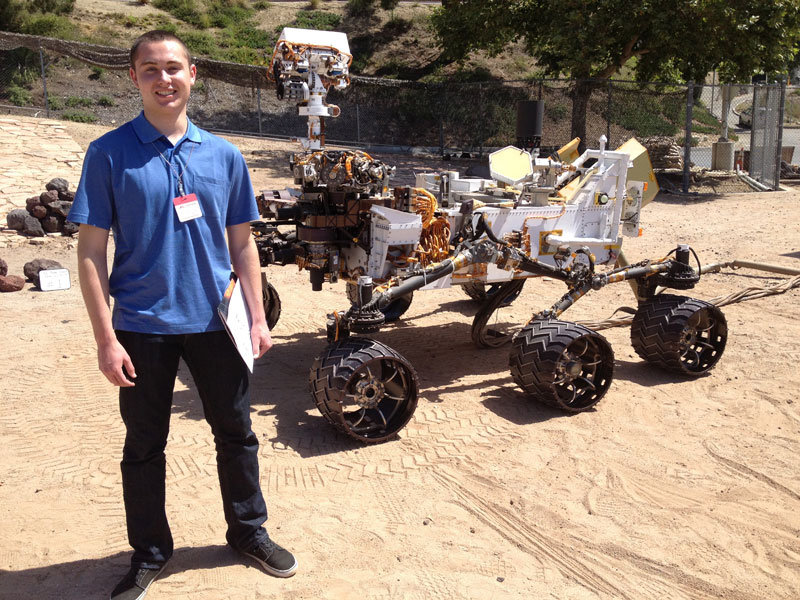 A few weeks after the fair, I received a call from Intel telling me about another opportunity: a tour of NASA's Jet Propulsion Laboratory (JPL) and the California Institute of Technology. Right after the school year ended, I packed my bags to head to Pasadena, and what I found there exceeded all of my wildest expectations. We saw new imaging technologies that could be used for minimally invasive brain surgery, learned about retinal processing and neural computations and their relation to the behavior of animals, and found out how measuring isotope clumping could be used to determine the body temperature of dinosaurs. Needless to say, these were some of the most amazing achievements I had ever seen, but equally astounding were the people behind them.
As the tour progressed, it became clear that all of these people -- scientists and engineers who work in a wide range of fields -- are unified in a couple of important ways. Of course, they all have a deep interest and curiosity (pun probably intended) for their fields of work. They are also enthusiastic -- and this enthusiasm is contagious. But, what I didn't realize before visiting was that these bright minds look at their work as not only an exercise in innovation and exploration, but as an investment in the future.
After hearing about the objectives of the Mars Curiosity project at the JPL Mars Yard, we were told that perhaps the best part of the mission isn't any single test or discovery, but the excitement it instills in younger generations. When we went to the Joint Center for Artificial Photosynthesis, we heard not only about ambitious plans for solar energy-to-chemical fuel conversion systems, but also about the culture of sustainability that is the driving force behind the efforts. And even when we first arrived at JPL, our tour guide described why he believes a critically-thinking, scientifically-minded population is essential for a functioning society.
All of these individuals share a broad view of their work, realizing that it may have enormous implications outside of their own field. They consider that what they do today will provide the foundation for a new generation of scientists, or a healthier planet, or an informed and interconnected world. It is reassuring to know that there are so many people out there who are not only hopeful for the future, but also actively working to make that future a reality. Because, personally, that makes me excited for tomorrow.