Traveling abroad is the best way to clear your head, prioritize your life and, of course, see the world. However, between touring the Louvre and snacking on bratwurst in Germany, it's important to take a second to yourself and satisfy your earthly desires. Below are four key phrases to keep in your back pocket for when that moment pops up.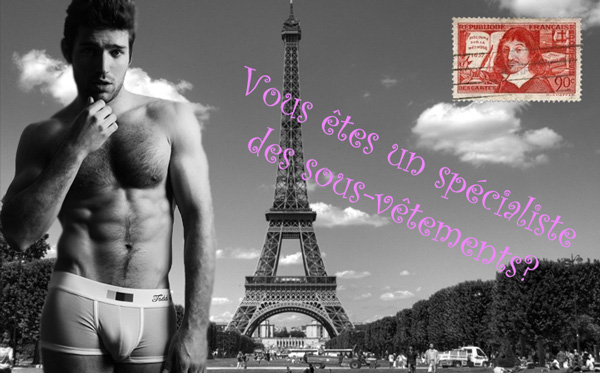 Photo: The Underwear Expert
"I like your underwear!"
French: J'aime votre slip!
Italian: Mi piace il tuo intimo!
German: Ich mag deine Unterwäsche!
"Please take off your underwear."
French: S'il vous plaît enlever votre slip.
Italian: Si prega di togliere il tuo intimo.
German: Bitte ziehen Sie Ihre Unterwäsche aus.
"Give me my underwear back now!"
French: Donne-moi mes caleçons en arrière maintenant!
Italian: Dammi il mio intimo adesso!
German: Gib mir meine Unterwäsche zurück!

"I need new underwear, please."
French: J'ai besoin de nouveaux slip, s'il vous plaît.
Italian: Ho bisogno del intimo nuovo, per favore.
German: Ich brauche neue Unterwäsche, bitte.
See more underwear-related phrases, as well as how to say "underwear" in any language, at The Underwear Expert!