Modal. What is it? What does it do? What's wrong with just plain, regular cotton? No worries. Like always, over at The Underwear Expert, we're here to answer all your underwear needs. For one, modal is incredibly luxurious and silky smooth. It's also -- unlike cotton -- shrink resistant, and unlikely to fade, so your colors stay sharp and bright. Moisture-wicking and lightweight, MicroModal takes it to the next level.
Check out some of our tips below.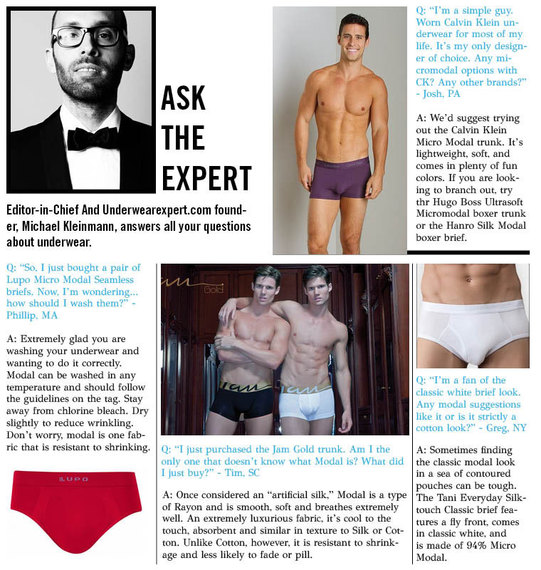 To shop the looks here and for more tips, head over to The Underwear Expert.