Just as breakfast is the most important meal of the day, we at The Underwear Expert firmly believe that underwear is the most important article of clothing. A lucky pair of briefs or trunks can set the entire tone and mood for the rest of your outfit, if not day, which is exactly why we decided to put together a full, head-to-toe look inspired by one of our favorite brands, Mack Weldon.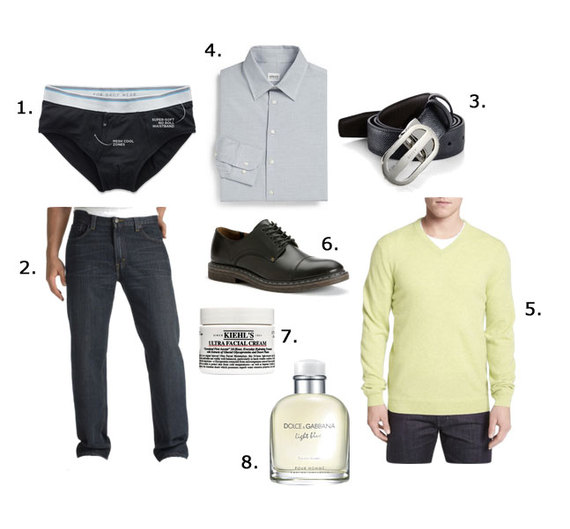 1. Mack Weldon Brief
The "LBD" of men's fashion, no man should be caught without a little black brief in their wardrobe. Classic and versatile, we love Mack Weldon's in specific for its mesh zones that keep you cool, and ultra soft fabric.
2. Levi's 559 Relaxed Straight-Leg Jeans
These briefs were made to pair with denim, and there's no going wrong with Levi's. A laid back fit, and dark wash for a timeless look.
3. Bally Rounded Buckle Belt
We don't need to tell you that a belt is essential.
4. Armani Collezioni Striped Cotton Dress Shirt
Sophisticated and casual. We love this shirt in navy to keep things cool, whether it's happy hour after work or thrown under a sweater to keep cozy on Sunday afternoon.
For the rest of the suggestions on this list, head on over to The Underwear Expert.