While it is somewhat universally recognized that pastels (along with florals, of course) are designated spring staples, we over at The Underwear Expert want to introduce another wardrobe must-have into your collection. We all know about "the little black brief;" and now, the navy brief is quickly becoming a modern classic as well. We've picked some of our favorites from brands we just can't get enough of. Check them out.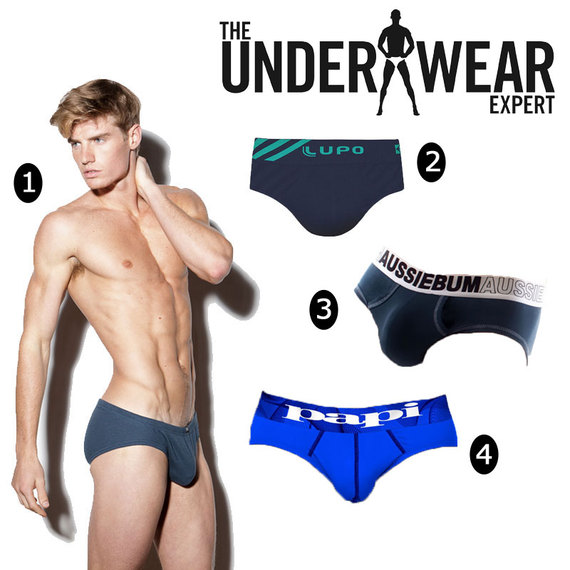 1. N2N, Campfire Thermal Brief
Made out of 100 percent cotton, this brief is sexy, comfortable, and athletic. Perfect for everyday wear.
2. Lupo, Seamfree Microfiber Brief
These briefs, created from a blend of nylon, elastane and polyester, are moisture wicking and prevent chaffing.
3. aussieBum, EnlargeIT Brief
Featuring a new ergonomic pouch, this brief by aussieBum works to maximize comfort and give you a lift where it counts. It also gets bonus points for being super soft and flexible.
4. Papi, Microfusion Perfomance Low-Rise Briefs
These guys come in a 2-pack and are made from a blend of 88 percent polyester and 12 percent spandex. Low-rise, roomy, and ultra comfortable.
For more suggestions, visit The Underwear Expert.