The naked photos of the the world's favorite royal ginger in Las Vegas caught the media world by storm last week. One underwear brand didn't see what everyone else saw, though; the brand saw a royal opportunity and because of it, Prince Harry is going to have a much easier time keeping his family jewels covered up.
Urban Active Designs, a Liverpool-based underwear brand is set to deliver 100 pairs of free underwear to the partying Prince. Specifically, they'll be sending 100 pairs of their pro stretch men's trunks with the hope of catching Harry's attention. The new brand isn't looking for a quick few minutes in the spotlight, though, they're actually looking to Prince Harry to join other off duty military men in modeling their wares, which they've been doing for some time.
Urban Active Designs works "tirelessly to provide dedicated ranges for the British Armed Forces," the brand says, and in return, it seems plenty of military personnel are more than happy to model. Of having Prince Harry model for the brand, Alan Hayes, a rep. for Urban Active Designs recently said: "A number of our models are in contact with the Prince, and are trying to persuade him to get involved with an upcoming photo shoot for us."
Would you like to see Prince Harry as an underwear model?
For more men's underwear news, head to The Underwear Expert, the ultimate men's underwear blog.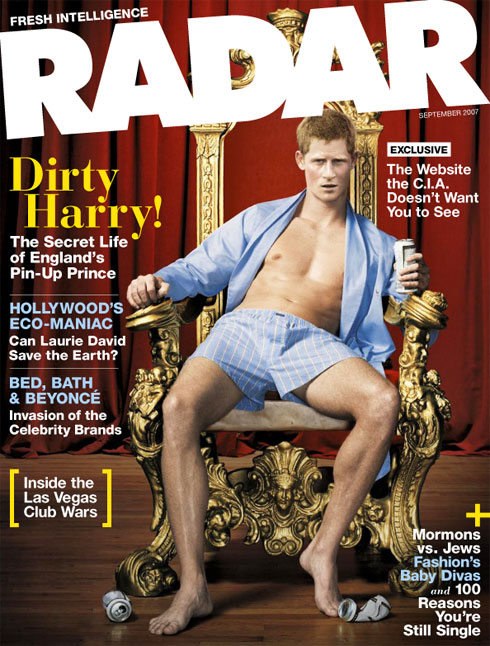 Photo Credit: Radar Magazine