Summer's winding down, and we're soaking up those last rays with fresh, casual/cool styles that still have an edge. Enter Hardhaus: a San Francisco-based brand that takes its name from a Norwegian term. "The original hardhaus were men who sailed the turbulent arctic seas in the dark months of winter, braving storms...to provide for their communities." The ethos behind this brand is hard work, ambition, and a strong sense of self. The Underwear Expert loves it, and you will too. Check out this laid back, head to toe outfit we came up with, inspired by Hardhaus.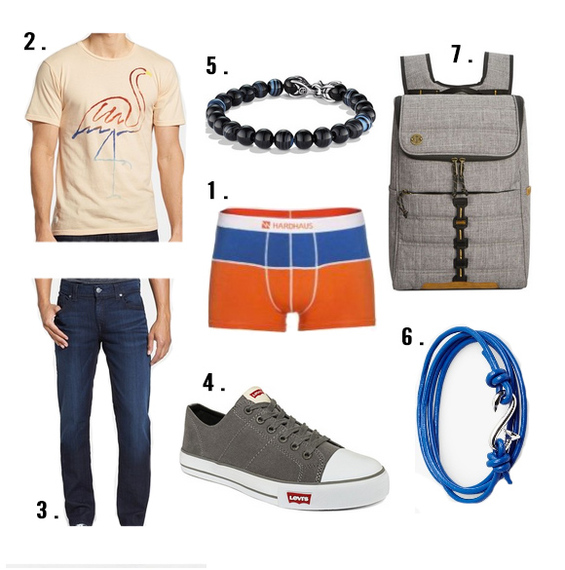 1. Hardhaus, Royal Blue/Flame Boxer: Bright contrast makes for a super cool "end of the summer/back to school" look.
2. Katin, Flamingo Graphic T-Shirt: This relaxed tee compliments the colors of the Hardhaus pair without being too matchy-matchy.
3. Fidelity Denim, "Jimmy" Slim Fit Jeans: We love the dark wash of these jeans, and the fit is just right.
4. Levi's, Stan Sneakers: Honestly, these are the only way to finish this outfit off.
For the rest of the suggestions on this list, head over to The Underwear Expert.