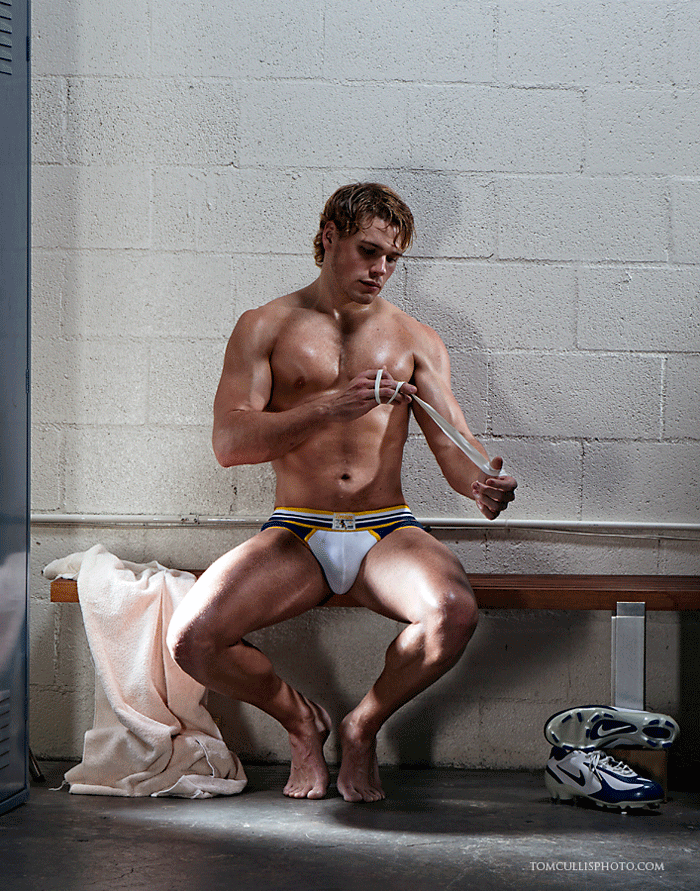 Timoteo Ocampo is the designer and namesake of the spicy men's underwear brand Timoteo, and now CellBlock 13, an off-shoot of Timoteo that caters to a more fetish-minded customer. Known for its steamy photo spreads and dapper designs, Timoteo Ocampo's designs have long been a favorite for men, both straight and gay, the world over.
The Underwear Expert spoke with Timoteo's leading man about how it all get started.
After a successful career first designing women's clothing and then running a men's retail store in West Hollywood, Timoteo Ocampo began to introduce some of his own designs onto the racks at his store. "Little by little we introduced accessories, then gymwear and swimwear," Ocampo said. "We were very familiar with the fit of denim and t-shirts, so people started expressing interest in a swimwear collection. That did really well. And so naturally people started asking us, 'When are you making underwear? The swim line fits so well!'"
"We think of the Timoteo line itself as a T-shirt/denim line, but we've allowed it to grow and develop into new categories like underwear. And we're always adding new categories to Timoteo, like Cellblock 13," a line of Timoteo underwear that stakes a claim at the cross between fetish and fashion, Ocampo added.
"There are the downtown hipsters who want to look cool but don't want to be too pretty, who want to be more scruffy and natural. And there's also something from the fetish community, in the colors that they use." Ocampo said of CellBlock 13. "We wanted to marry the fetish and the fashion together."
"The Cellblock 13 guy is similar to the Timoteo guy," Ocampo adds. "He might be a little bit more raw and like to mix it up a little more. He likes to mix clothing, gauntlets, a great suit and a leather tie to go out to a fashionable event. He's more likely to go to a leather and Levi's bar to hang out and have a drink with the guys."
Need proof that Timoteo is one of the steamiest brands out there? Take a look at our some of our favorite Timoteo and CellBlock 13 looks, and then head over to The Underwear Expert to find out more about Timoteo Ocampo's underwear brands, Timoteo and CellBlock 13.