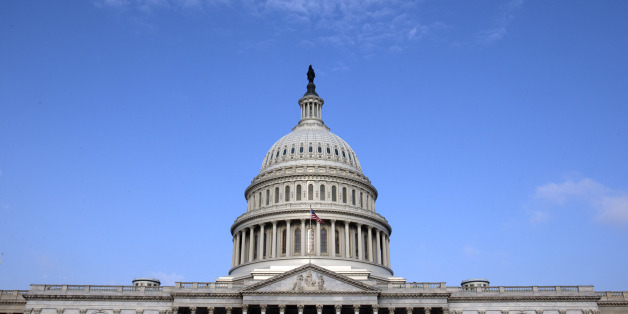 Senate Majority Leader Harry Reid promised that the Senate will vote this month on the Employment Non-Discrimination Act (ENDA). ENDA would finally ban workplace discrimination on the basis of sexual orientation and gender identity. Including the term "gender identity" in the bill is historic and would specifically protect transgender individuals, some of the LGBT community's most vulnerable members, in a way that no national law has done before. Corporate America has already begun to protect trans employees in the absence of state and federal legislation. It's time that the federal government did its part.
If the bill is passed, "sexual orientation" and "gender identity" will become protected characteristics alongside race, color, sex, religion, age, nationality, and disability. In 2007, the last time ENDA came up for a vote in the House, "gender identity" was stripped out of the bill for political reasons. This time around, the Senate seems poised to include that term.
Although we have a long way to go inside corporate America before we have truly trans-friendly workplaces, many of our nation's leading companies are taking important steps. According to the Human Rights Campaign, the majority of Fortune 500 companies have implemented nondiscrimination policies that include both sexual orientation and gender identity.
Transgender individuals are the most at-risk members of the LGBT population, both inside and outside work. Alarmingly, 90 percent of trans individuals report harassment, mistreatment, and discrimination on the job. The states are of little help, with only 17 providing employment protection for trans individuals. The conditions are life-threatening outside the office. According to the National Center for Transgender Equality, one in five trans individuals has experienced homelessness due to discrimination or family rejection.
I sit on the Board of Directors of Out for Undergrad (O4U), a national nonprofit that helps high-potential LGBT college students find employment at inclusive workplaces. We recently held our yearly O4U Technology Conference. Among the hundreds of LGBT students and professionals we brought to Facebook's headquarters in Menlo Park were several trans and/or gender-nonconforming individuals.
O4U's sponsoring firms, like Facebook, Google, and Microsoft, tend to be at the vanguard of providing trans-friendly work environments. But some of our sponsoring firms can still make progress in turning inclusive corporate policies into meaningful differences in culture. At the event we held a session for professionals on how to build LGBT resource groups inside their firms. The session was well attended and highlighted the gaps that many companies still have to fill. Even at the most progressive firms, this issue still presents the next frontier.
Our students are among the best and brightest LGBT talent in the nation and will be the advocates for LGBT workplace issues inside their future companies. Yet the gay and lesbian youth in attendance also struggled to grasp the issues that trans individuals face. I led small group sessions with our students that presented hypothetical case studies that could affect an LGBT employee in the workplace. The students breezed through the case studies on how to handle a homophobic comment from a client and how to come out to their boss. But how do they best advocate internally for a gender-neutral restroom? What are they to do if they overhear a workplace comment to a trans colleague about sex reassignment surgery? The best discussion and the most learning came when we discussed gender identity and trans issues. The students were much less certain of the answers.
At Out for Undergrad conferences, we're having the conversations that lead to better company policies, trans-friendly cultures, and trained internal advocates. I challenge the federal government to have the same kinds of conversations that our college students are having. And I hope that these conversations among lawmakers result in the passage of an ENDA with the inclusive language of "gender identity" that protects the entire lesbian, gay, bisexual, and -- of importance -- transgender community.