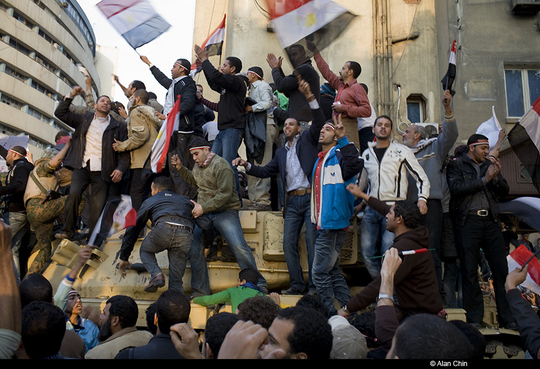 You could say Cairo went from the situation above -- the people vs. the government and it's firepower -- to the situation below in just 18 days. This historic Friday, however, this transition took place in just a matter of minutes...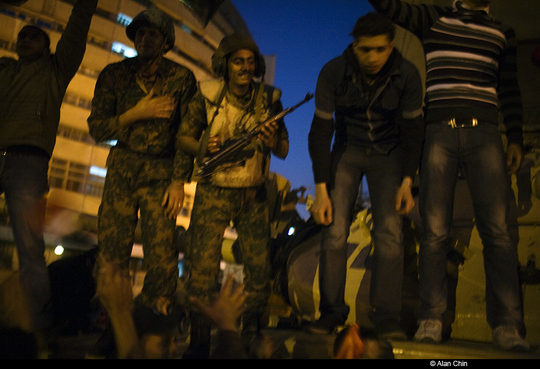 The scene, photographed by BagNews contributor, Alan Chin, is outside the headquarters of Egyptian TV. After the bitter disappointment of last night (see our previous post: "Alan Chin in Cairo: Extreme Shock and Rage. (It Seems Even the Generals Thought Mubarak Would Resign)," Cairo was like a tinderbox today. Still, politeness triumphed over anger as army troops worked things out with protesters so as not to overrun the the tank, let alone storm the broadcast center.
And then, when when the word spread that Mubarak had stepped down, well, the top of this war machine -- like the city as a whole -- became the stage for a party.
To view the full post on BagNews on the fall of Cairo with large format photos and scenes from the joyous hours that followed (with even a hint of love!), please see: Alan Chin from Cairo: Mubarak No More!!!.
Our entire series, "Middle East Uprising 2011" here.