The holidays are a great opportunity for marketers and businesses to thank their customers for another great year, while also allowing brands using social media to leverage their holiday campaigns to attract new customers.
So how should your brand or business approach these holidays? You want to create a holiday campaign that will be memorable and effective, and one that integrates your social media marketing and mobile efforts with a consistent message, across all channels.
Some Holiday Marketing Stats
Online holiday shopping will increase 17 percent from 46.63 billion in 2011 to 54.47 billion in 2012. (eMarketer)
The average mobile share of opens over the holidays was 33 percent, and 51 percent on Christmas day. (e-Dialog)
Around 1/3 of all shoppers do their Christmas shopping ten days before Christmas. (hubze)
Forty percent of consumers will begin holiday shopping in November. (hubspot)
Forecast states that 20 percent of retail site visits will originate from mobile devices, with 13 percent of sales derived from mobile. (marketingforecast)
Retailers should be targeting Generation C (Connected) by focusing on strategies like mobile and digital. (IBM)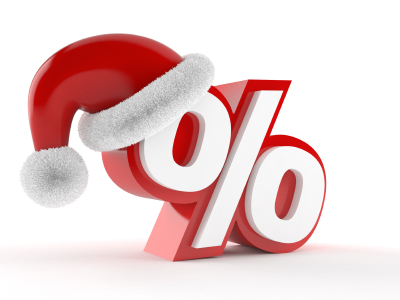 Plan Ahead
Not to say you need to begin planning in August, but you should have an idea of what resources you want to dedicate to your holiday marketing, and have an idea of what your sales forecast will look like.
It's also advised to start the buzz early through an e-mail campaign sometime in early November. With Black Friday being the 'kick off' to the holiday season, you want your consumers to know that your brand will have an exciting holiday deal, or some sort of social media holiday campaign.
Take advantage of your existing e-mail database, and let your customers know a month in advance, and reinforce with another e-mail two weeks before, a week before, and on the date of your campaign launch. If you have a mobile database, shoot texts out to your customers in November to create some buzz, and text them the day you launch the holiday campaign.
Your Content
A successful holiday campaign integrates multiple channels in order to raise customer awareness, drive traffic to your website, and inform them about current and future deals.
Your campaign can take on any form and you're not limited with your strategy or your intended output. But, you should set these objectives in order to gauge how the campaign was executed and to figure out what worked and what didn't in order to improve for next year.
Be Personable, Provide Value!
You don't have to push your holiday sales in every e-mail or Facebook post to show your customers you're in the holiday spirit! Be personable! Show off your decorated office, or the bucket of candy canes at the cash register.
Include holiday recipes -- linked directly to your Pinterest page -- in your e-mail campaigns, encourage your customers to share their holiday memories from the past with you on your social networks, create a 30 second Happy Holiday video to speak directly to your customers... basically don't just mention that you want them to shop at your store.
Customers are people, and they appreciate when businesses treat them so. Create a favorable mix where, for example, 60 percent of your messages will be promoting your holiday specials, new products and what not, and 40 percent will be to show off your Christmas cheer.
Your Offer
Your offer truely depends on what kind of business you are, but some basics that everybody enjoys are:
Holiday coupon to use during the month of December
Discount on a specific product line
Free shipping if you spend over $x amount
Buy one, get one free, or buy one, get one half off
Encourage Participation!
Get social with things -- promote your offer through Facebook or Twitter and encourage participation from your Fans and Followers. Give them value for engaging with your page.
Your Execution
For example, ask them to share their photos from last year's Christmas party, and for doing so, they'll receive a 10 percent holiday coupon.
According to HubSpot, 70 percent of those surveyed participated in a brand's social contest or sweepstakes, and 24 percent actually produced content in order to enter.
On top of that, you can drive traffic to your website while promoting the Holidays.
For example, you could have a post:
"Christmas is only a month away folks! We're now offering free shipping on any purchase made today, so head to our website, www.BestHatsEver.com, and see if there is a hat for you!"
By doing so, customers will begin to expect holiday deals from you on your social networks, and they will be driven to your website to shop!
Give Back
In the spirit of giving, your company should plan to donate a percentage of sales on a specific day or for a specific time period to a non-profit that holds true to your heart.
This will not only make your company feel good about their holiday efforts, but it will allow your customers to connect with you on a more personable level, as they will be contributing to a good cause with every purchase they make!