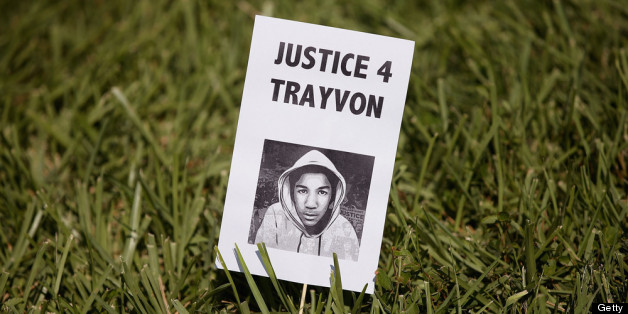 Fifty years ago, on Wednesday, September 18, 1963, the Reverend Dr. Martin Luther King, Jr. arose to speak from the pulpit of the Sixteenth Street Baptist Church in Birmingham, Alabama. Near the altar before him rested three small caskets containing the mutilated bodies of three young girls, Addie Mae Collins (age 14), Cynthia Wesley (age 14), and Denise McNair (age 11). The three girls, along with Carole Robertson (age 14), were casualties of a domestic terrorist event that previous Sunday morning as a bomb was detonated at their church near the women's restroom. As he delivered their eulogy, Dr. King sought to provide solace for the families of the deceased and to provide strength to a deeply grieving community and nation. King also sought to add a sense of dignity and greater meaning to the tragic death of these children.
Not even a full month prior, Dr. King arose to speak of his dream for America upon the steps of the Lincoln Memorial in Washington, D.C. King spoke, "I have a dream that my four little children will one day live in a nation where they will not be judged by the color of their skin but by the content of their character." King's hopes for his own four children would not be realized in the four girls being eulogized. In what history now records as "Eulogy for the Martyred Children", Dr. King prophetically and eloquently addressed the nation. Concerning the young girl's enduring legacy, Dr. King spoke, "...They have something to say to each of us in their death...They say to us that we must be concerned not merely about who murdered them, but about the system, the way of life, the philosophy which produced the murderers."
Unfortunately, Dr. King's words, again, ring true as a family, a community, a nation, and the international community mourns, anew, not only the tragic killing of 17-year-old Travyon Martin, but now the acquittal of his killer, George Zimmerman. While Zimmerman was the perpetrator of this heinous crime, we would do well to recognize that Zimmerman was not Trayvon Martin's greatest threat. Nor was Zimmerman the sole perpetrator on that fateful night. The greatest threat to Trayvon Martin, and to young black boys all across this nation, is the "system," with its prevailing philosophies, that galvanized Zimmerman's deadly interests.
The system would not allow Zimmerman to see what reality was: a black boy walking by himself at night. Instead, the system's philosophies, rooted in our nation's dark racial history, immediately categorized Trayvon Martin as both criminal and dangerous without cause. The system also justified Zimmerman's deadly actions in his mind. Despite a 911 operator's clear instruction to stay in his vehicle and not to approach Trayvon, an armed Zimmerman, informed by the system, could not risk allowing this one to get away.
While our nation has been closely following the Zimmerman trial, the system has continued to try, convict, and even execute other black boys without cause, both inside our nation's courts and upon our nation's streets. Disturbingly, in our nation, being a black boy and walking in a gated community is a capital offence. In our nation, being a black boy in a car with friends listening to music is a capital offence, as evidenced by the death of Jordan Davis. For these young black boys, and countless others, were tried, convicted, and executed by a system that finds their black masculinity as an offense, per se, rendering the victims guilty until proven innocent.
Although Zimmerman fired the gun and should have been held accountable for his actions, the true murderer is the system that both galvanized him, and then declared him, "not guilty". Upon the conclusion of the trial for the brutal murder of her son, Emmett Till, Mamie Till offered these chilling words: "The whole trial was just a farce, but the verdict was one that I expected." No parent should ever be made to feel that their child's death was inconsequential. Like Mamie Till before them, and countless other parents of black boys throughout the years, Tracy Martin and Sybrina Fulton now assuredly feel this pain.
The exceeding cruelty of the system is the anticipation of injustice by the victims' families, the assertion that the life of their black boys did not matter.
It is worth noting that four little girls were not the only children to die that fateful Sunday in 1963. Also murdered that day in Birmingham was a young black boy named Virgil Ware, 13. He was shot in the face and chest. His crime? Riding on the handlebars of his brother's bicycle in the wake of the bombing.

Apparently, being a black boy and riding a bike is a capital offence, too.
Dr. King brought the eulogy to a close with a nod to Shakespeare. He spoke, "And today, as I stand over the remains of these beautiful, darling girls, I paraphrase the words of Shakespeare: 'Good night, sweet princesses. Good night, those who symbolize a new day. And may the flight of angels take thee to thy eternal rest.'"
And while I bid sweet rest to our beautiful princes Emmett, Virgil, Trayvon and Jordan, and peace to their families, it is this cruel and corrupt system that I hope to soon eulogize.