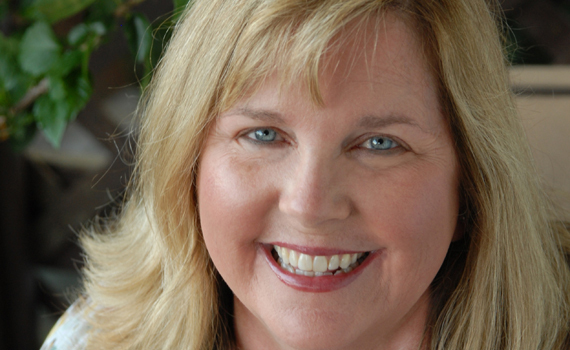 How many times have you had a goal or a dream you wanted to pursue but you kept making excuses, only to find that you never accomplished what you set out to do? You go through life constantly wondering what if and you never quite feel whole inside. In an interview, Will Smith once said, "Skill only comes from hours and hours of beating on your craft." This is perhaps the best way to explain the success behind Marie Force.
Marie Force is a New York Times and USA Today best-selling author of contemporary romance novels. Some of her bestsellers include I Want to Hold Your Hand, Gansett After Dark and Waiting for Love. Marie's rise to success is a true tale of hard work and determination. While working and raising a family she spent every spare minute beating on her craft and in just six short years, she's released more than 30 books.
Marie, like so many successful writers of this era has built her career as a hybrid-writer, having published books on her own as well as through traditional publishers. Marie credits the Internet and the platforms available such as social media, email and self-publishing as having given her a way to reach her readers. With more than 175,000 social media followers and 20,000 email opt-ins, she's established an army of loyal fans to market her books to, ensuring an audience is anxiously awaiting each new release.
Marie's story is remarkable. It's a story of triumph combined with evolution. Bringing stories like Marie's to the mainstream is the mission of I Can Be Society.
Icanbesociety.com chronicles the stories of Internet elite's like Marie Force, who have turned their passion into an enterprise. I had the opportunity to interview Marie, where she shared her story and encouraging words of inspiration for aspiring authors.
Many people aspire to write a book but make excuses why they don't have enough time. How did you make time to pursue your passion given that you had a job, a husband and kids to take care of?
"I think you're either a writer or you aren't. If you're truly a writer, it's almost a compulsion to tell stories and to get words on the page. You can't not write, if that makes sense. I made time at night, after my day job was completed and my kids were in bed. I wrote on weekends, holidays, vacations, and I did that for years. I've only been a full-time author for two and a half years. My dream was the career I have now, and I pursued it relentlessly."
Since publishing your first book in 2008 a lot has changed in the book publishing industry. What are some of the biggest changes you have seen and how have they impacted your career?
"The publishing business is so vastly different from what it was when I first started out. Obviously the biggest change is the ability authors now have to self-publish their own books if they so desire. Having that opportunity was a total game-changer for me and continues to be an enormously profitable undertaking for me. My success as a self-published author has opened doors to me that were firmly closed before."
You've self-published books and have published with traditional book publishers. What are the pros and cons you've found with each of these paths?
"I like both paths for different reasons. I enjoy having full control over my self-published books, including the ability to decide everything from covers to release dates to pricing to marketing. With my traditionally published books, I like having a team of people behind them making moves to help grow my readership through print and other opportunities. Both paths have worked well for me and because I'm somewhat prolific, I can keep up with the writing demands of the 'hybrid' career."
Self-publishing has allowed anybody and everybody to publish a book. Many people fear that this has tarnished the landscape of book publishing both for the industry and the consumer. How do you feel about the self-publishing revolution?
"I'm all for the self-published revolution and have been an active participant from almost the beginning. I love that authors now have options if they're unable to secure a traditional deal or if they'd rather not work with traditional publishers. As for the quality -- sure, there's a lot of books being published that aren't professionally edited or packaged. I'd never deny that. However, cream rises to the top, and the readers are perfectly capable of determining what they want to read -- and what they don't want to read. I don't feel "the crap factor" tarnishes the entire business. I think it tarnishes those authors and their names, not everyone else. In many ways, readers are the ones driving this bus with their purchasing decisions, which is how it should be."
To review the full Q&A interview with Marie Force, visit: icanbesociety.com/marieforce
Michael Price is an entrepreneur and author of What Next? The Millennial's Guide To Surviving and Thriving in the Real World endorsed by Barbara Corcoran of ABC's Shark Tank. An advocate of ideas for radical change, he has received critical acclaim for his lessons in education, career, entrepreneurship and personal finance.