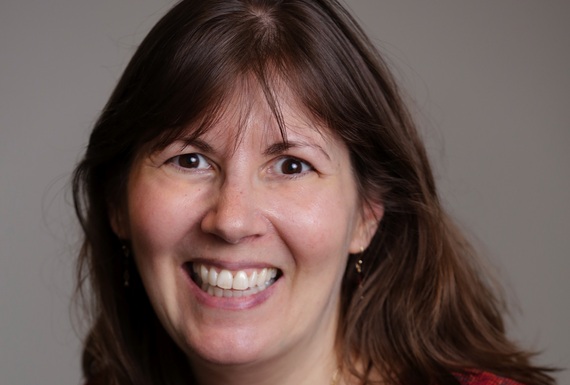 Imagine being an E.R. doctor. The interesting stories you'd have to tell would rival the make-believe stories told on hit TV shows of this similar genre. Then imagine giving it all up to pursue a career as a writer? There goes the stories, the sexy paycheck and the years of schooling. This isn't a made up scenario or the plotline for a TV sitcom. This is the true story of CJ Lyons, author of Blind Faith, Hard Fall and Fight Dirty just to name a few.
Despite the less than savory picture I just painted of the transition from a doctor to a writer, CJ Lyons has defied the odds by carving out a tremendously successful career as a bestselling author of several titles, two of which have become New York Times bestsellers. She's also co-authored books with the esteemed consumer advocate and environmentalist Erin Brockovich.
Since beginning her career as an author, CJ Lyons has published 23 books, most of which she has self-published. If her career sounds like a constant flow of highs, it wasn't. Her very first book release that was scheduled with a traditional publisher was cancelled prior to release. Showing the true fortitude of a top-tier doctor under pressure, she persevered, switched gears, continued focusing on her craft and eventually self-published her first title earning ten times the amount of money she would have earned with her traditional publisher.
CJ Lyons, like many other talented individuals are taking their talents online, developing amazing products and are building audiences to sell to. These people are taking their destiny into their own hands as we've transitioned from the days when a talent scout, publisher, boss or some other "higher up" had to give you permission to pursue your passion. For many career fields, the ability to share your talents and monetize them online is becoming easier, more profitable and more sustainable.
Icanbesociety.com chronicles the stories of Internet elite's like CJ Lyons, who have turned their passion into an enterprise. I had the opportunity to interview CJ, where she shared her story and encouraging words of inspiration for aspiring authors.
The life of an author can be financially unstable. How did you gain the courage to quit your career in medicine in pursuit of your passion?
"That was a real leap of faith -- but I knew there was no need to leap without a safety net. So, after receiving my second book contract and realizing that I couldn't give both my patients and my writing 120%, I began to prepare.
First, I analyzed my living expenses. Then I saved about two years' worth as an emergency fund (which, despite everything going wrong that could go wrong, I've never had to touch, it's still sitting there in a special savings account). And finally, I "pre-paid" myself six months' worth of what I calculated I should be making once my books were published.
By the way, I think that concept of pre-paying yourself is a vital key to financial security for anyone dependent on unpredictable payments such as authors and free-lancers. As soon as I have this month's bills paid, I put aside enough for next month's...then over time I build that to the next six months, the next year. It goes in a special account that I don't touch for anything else. I don't consider it an emergency fund, as it's too easy to justify almost anything as a one-time emergency. Rather, I think of it as securing my future. That's also how I tend to approach large expenses: since I know how much I need to cover my expenses, I tend to think of something as: hey, that's a full month of living, is it worth it to spend that much money, a month of my life?
Tying time to money puts everything into perspective for me and has helped me to take risks financially when I think it's worth it (for example, early on I invested in audio versions, keeping all the rights myself instead of doing a royalty-split with the voice talent, which turned out to be hugely successful) and to steer away from things that look good but aren't worth it.
All those plans and calculations turned out to be totally wrong. But simply treating my writing as a "done deal" helped me to make the leap of faith and not turn back when everything went wrong."
Before your first book was scheduled to be released, you faced a major setback. What happened and how did you gain the strength to move forward?
"After I'd quit my medical practice and moved 1,000 miles away from home to pursue my dream of being a fulltime writer, my first novel, my dream debut, was cancelled by the publisher.
For someone like me, a total control freak (ER doc, remember?), it was devastating because there was nothing I could do -- the booksellers had based their pre-orders on ARCs that had no cover art and when the publisher finally showed them the cover art, they threatened to cancel their orders unless the publisher changed the cover (which, I must confess was hideous -- my agent and I had been arguing with the publisher for months about it).
The publisher refused, defending their award-winning art department. The stores all cancelled their orders. And my dream debut was DOA.
I did what I always do when faced with chaos beyond my control: I wrote.
I also fought to get my rights back (I've now made ten times as much money self-publishing that title) and, just to show you that Karma has a sense of humor, the week after I got my rights back, the publisher at Berkley called me and asked me to create a similar series for them, which went on to become my award-winning, bestselling Angels of Mercy series.
The book I wrote while dealing with the fact that I might have no career, being unemployed for the first time since I was 15 and uncertain where my future was headed? BLIND FAITH, which debuted on the NYT bestseller list at #2, sold >250,000 copies in two months and won the International Thriller Writers' Thriller Award and a RT Reviewers' Choice Award.
Looking back on it, that first publisher did me a favor. Because of them, I learned to take control of my own career, I educated myself about as many aspects of business as possible and I realized that it's up to me to decide who I partner with in order to get my books into the hands of my readers. I now understand that each author is CEO of their own Global Media Empire!"
With 23 books published you've had a successful career both as a self-published author and a traditionally published author. What pros and cons have you found between these two publishing outlets?
"For me, the two main issues are control and what best serves my readers. Sometimes it's worth it to surrender control and partner with a NYC publisher if that will get my books into wider distribution and make them easier for my readers to find. More often, my readers are better served by me keeping control and publishing myself because I can get the same quality of work (my editors and proof-readers have all worked with NYC publishers) into their hands at a lower price point, faster."
To review the full Q&A interview with CJ Lyons, visit: icanbesociety.com/cjlyons
Michael Price is an entrepreneur and author of What Next? The Millennial's Guide To Surviving and Thriving in the Real World endorsed by Barbara Corcoran of ABC's Shark Tank. An advocate of ideas for radical change, he has received critical acclaim for his lessons in education, career, entrepreneurship and personal finance.