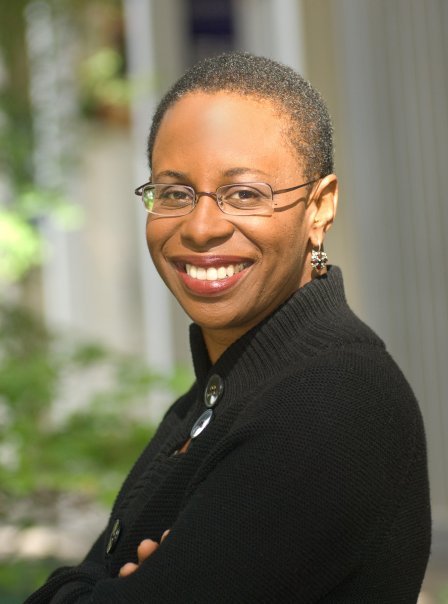 Some people have more hours in the day. That is the conclusion that one might draw when considering all the tasks that playwright, scholar and mom Lisa B. Thompson juggles on any given day. It has to be true that while the rest of us are confined to a mere 24 hours to complete our daily to-dos, Thompson has at least twice as much time. Otherwise, it simply would not be possible. Thompson serves as Associate Professor at the University of Texas at Austin, where she teaches African-American literature, drama, theory, and cultural studies. She joined the U of T faculty following her distinguished W.E.B. Du Bois Institute Resident Fellowship at Harvard University, and Associate Professorship at the University of Albany, and SUNY before that. Achieving in the academic world is an effort that seems to come easily for Thompson who received her Ph.D. in Modern Thought and Literature from Stanford University.
But wait. That's not all! Thompson also is the author of several scholarly works including Beyond the Black Lady: Sexuality and the New African American Middle Class (University of Illinois Press, 2009). Transcending the boundaries of academia, she also authored the play, Single Black Female, published by Samuel French, Inc. Single Black Female has garnered critical attention from the New York Times theater critic, Anita Gates, who praised the work as "socially significant and very entertaining!"
"Prove our humanity," Thompson challenges her students. Speaking from a place of knowing and doing, walking the walk and talking the talk, Thompson straddles seemingly different worlds like a Cirque du Soleil acrobat. Taking on the concept of proving humanity, Thompson's recent play, I Don't Want to Be explores the ties of survival that strengthen the mothers of innocent crime victims. From Emmett Till to Trayvon Martin, these events never fade from our collective cultural consciousness, and leave the mothers of the slain young men with unbearable grief and loss. Thompson describes the theme of being robbed of having certain experiences with their sons like enjoying "...lovely brunches after college graduation celebration, letters from camp and calls from overseas." This poetic eulogy is a call to action for families, communities and policy leaders alike.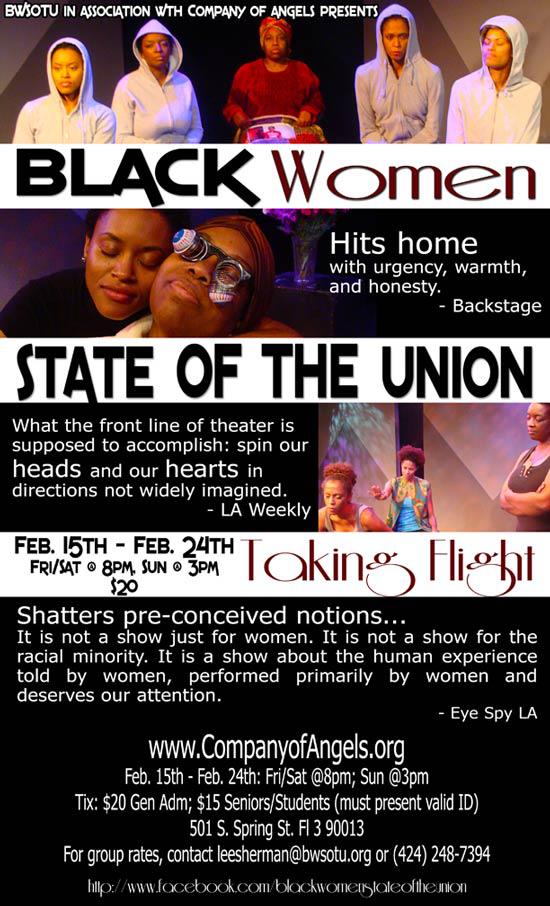 Truly, proving humanity is what art should do, and that is what Thompson accomplishes in her academic and creative pursuits. As evidence of this, her work sits well as part of the current production of "Black Women: State of the Union" (BWSOTU), which is returning to the Los Angeles theater community February 15-24 for a limited engagement at Company of Angels. BWSOTU is an entertaining exploration of the challenges and achievements of Black Women in contemporary America. Striking a humanistic cord, Backstage describes BWSOTU as "six short plays interspersed with personal narrative--[that] hit home with urgency, warmth, and honesty." The production also features dynamic works from playwrights Sigrid Gilmer, Kellie Dantzler, Tanya Alexander-Henderson and Penelope Lowder.
Thompson's work adds greatly to the themes covered in BWSOTU which include self-image, relationships and identity among others. Her perspective sheds light on the complexities of motherhood in our current "age of anxiety" as well as challenges unique to single Black mothers. She describes some of these difficulties as "navigating how unintelligible single Black mothers are to so many different groups...and the horrendous assumptions about you and your child that you have to deal with" living in this role. She is currently writing a book on the topic of society's growing apprehension and fear, and will follow with a play that will be the imaginative version of similar themes. The play version is a comedy, believe it or not. And, surely, if anyone can balance the fine line of drama and comedy that exists with this topic, Thompson is the one as she balances work and family responsibilities with accomplishment and grace daily.
Lisa B. Thompson will be in Los Angeles on February 16 for a book signing at Samuel French Bookstore of Single Black Female, her two-woman play that Backstage called "Perfectly suited for the post-Sex and the City woman." While she is in town, she will also join the BWSOTU cast for a discussion following the February 16th performance at 8pm, which will take place at the Company of Angels at The Alexandria Hotel (501 S. Spring St. Fl 3, 90013). The limited engagement BWSOTU performances will run February 15 - 24, Fridays and Saturdays at 8pm, and Sunday at 3pm. For more information, visit www.bwsotu.org.