From Julia and Get Christie Love! to HawthoRNe, Scandal and Deception, the image of black women on primetime television has expanded in fits and starts. Call it a shift in U.S. racial identities and gender roles or simply a change in mainstream tastes that include a desire to see more of the country's social makeup; whatever phenomenon drives the trend, there has been a significant change. Playwright and producer, Penelope Lowder, has helped foster this change and has been working behind the scenes in the entertainment industry for over 15 years.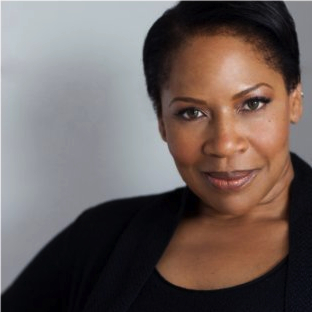 Starting as a theater performer in Hollywood and moving to New York City and London, Penelope has written and performed Off-Broadway in ...Another Man's Poison, Race Music and Approaching Zanzibar. The USC Theater graduate returned to her Los Angeles hometown to work for Warner Bros. on several notable projects starring James Earl Jones. It was at Warner Bros. where she developed a keen understanding of the need to walk the fine balance between planning television in a calculated way that relies heavily on demographic and focus group input, and maintaining the creativity to keep the viewers hungry for your product. This is a challenge and when asked about who is handling it best at the moment, Lowder is quick to applaud fellow writer and producer, Shonda Rhimes, creator of critically-acclaimed Grey's Anatomy, Private Practice and Scandal.
"Shonda Rhimes is handling the concept of identity in a way that is rarely seen on TV and she is making hit shows that are promoting change," states Penelope. "What she is doing may not have been possible before, but she's doing it now." Penelope has been inspired by the success of Shonda Rhimes as she continues the work of creating groundbreaking and dynamic portrayals of black women. To this end, Penelope has recently penned two short plays: The Follicle Prison War and 15 Minutes. The Follicle Prison War is a hilarious futuristic comedy set in a time when hair weaves have become illegal and the industry "grinds to a screeching halt" as its standards of beauty have become unattainable. 15 Minutes is about two African American speed-daters looking for love. The female character is open to love, and the male character seems to be open to love only if it is not with a black woman. Yet the 15 minutes that the couple spends together changes their lives forever.
Changes are still in process, surely, and Penelope is making moves to further catalyze the industry to include more diverse programming. She is a Cosby Screenwriting Fellow and producer of Conversations Face-to-Face, an Internet show on social issues that gained notoriety at the height of the Occupy LA movement. Giving voice to the messages behind the movement while using her connections and technical know-how, Penelope lived on-the-ground capturing the experience ethnographically and in real-time. Conversations Face-to-Face, is available at http://conversationsfacetoface.wordpress.com/.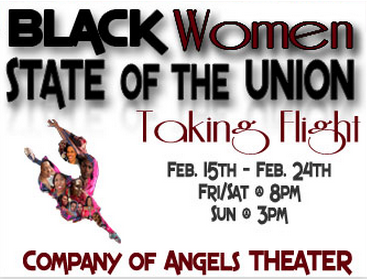 Los Angeles audiences may experience her latest plays, The Follicle Prison War and 15 Minutes, as part of the award-nominated production called "Black Women: State of the Union" running February 15-25 at the Company of Angels at The Alexandria Hotel. For more information about BWSOTU, visit www.bwsotu.org. Penelope may be reached via Twitter at @canywmn50.