Former Top Chef contestant, Antonia Lofaso, recently visited Little Italy, San Diego, to celebrate the city's annual "Festa" and to promote her very first cookbook entitled, The Busy Mom's Cookbook.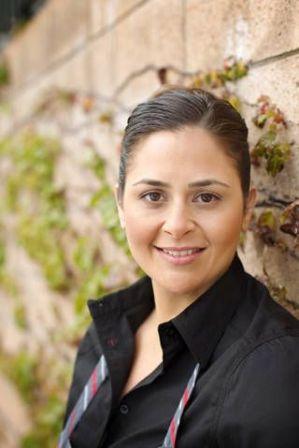 Credit: Alex Martinez
Not overly concerned with being part of the scene, or making a grand entrance, Chef Lofaso is delightful. She arrived at Bencotto, a San Diego Italian restaurant, primarily concerned with her 12 year old daughter Xea, and secondly, about her Los Angeles restaurant, Black Market Liquor Bar. Being a single mom and running her just year-and-a-half-old Studio City restaurant, Lofaso knows a thing or two about being a busy mom. She says her cookbook is based on, "How I live and work my life, they're recipes I grew up with." The 100 recipes in her cookbook are quick, and according to Lofaso, a book that "Can actually be used in the kitchen versus one that turns into a coffee table book."
From recipes like Lemon Crepes, to her mom's recipe for Italian Fried Cauliflower, Lofaso uses simple, family recipes in both her restaurant and cookbook. She says, "I took a lot of stuff that I was eating as a kid and translated it to my menu at Black Market, and I realized how so many of those things inspired the restaurant menu, I was like, it all goes together." After leaving Bravo's hit competition show, Top Chef, many people said to her, "You're going to have men knocking down your door." She says, "I don't have men knocking down my door, I have mothers, women, who are talking about how inspired they are by a woman who puts her family first, but at the same time teaching her about my work and how to be fulfilled."
In addition to her already busy schedule, Lofaso has contributed four recipes to Medaglia d' Oro's new online recipe book. Her completely espresso-based dishes include Chocolate Pudding with Salted Whipped Cream, Dry Rubbed Filet of Beef with Fennel Parsley Salad, Espresso and Ice Blended Anise Cream and Sweet Oranges with Salted Olive Oil Grilled Italian Bread. Touring Italian festivals across the country since mid-September, Lofaso shows no signs of slowing down, noting that her biggest concern is, "That I won't make it home in time for service tonight."
Chef Lofaso's cookbook can be purchased on Amazon.com and at bookstores nationwide, the Medaglia d' Oro recipe book can be found on their website at: www.medagliadoro.com