Here's the thing: being disabled comes with some serious challenges. But we have the choice of allowing those challenges to keep us stuck at home or we can say hey, this makes me appreciate life so much more and I am going to LIVE IT! At least that is what my daughter says about her disease and how it has impacted her life and level of "ability."
My daughter was diagnosed with a rare and severe form of Multiple Sclerosis (MS) just over two years ago. March is MS Awareness Month and just so happens to be the month my daughter is on spring break from college. We haven't had an actual vacation since her onset of the disease that left her unable to walk, see out of her left eye, or have use of her left arm or hand for several months. She still has left side hemiparesis as a result of the severity of her MS. But traveling has always been our thing.
We took backpacks around Australia when she was 16, road tripped from Alaska to San Diego when she was 8, and when she was 12 we headed to Egypt by way of Amsterdam. In between there were countless smaller road trips on the east coast and throughout southern California. We even traveled to the colleges she wanted to tour and had a blast even though she was in a wheelchair for most of those trips or leg braces. Those were never actual "vacations" like we used to take together.
We thought about her spring break coming up and decided it was time to once again hit the road as the traveling mother-daughter duo we used to be. When I asked my daughter about traveling with the challenges she faces due to her MS, she said, "Mom, I'm disabled, not dead." That was the answer that sparked my beginning to understand that we can travel again and maybe even appreciate it all more than ever before. It was time to set the planning into motion and learn how to travel differently, but still have just as much fun.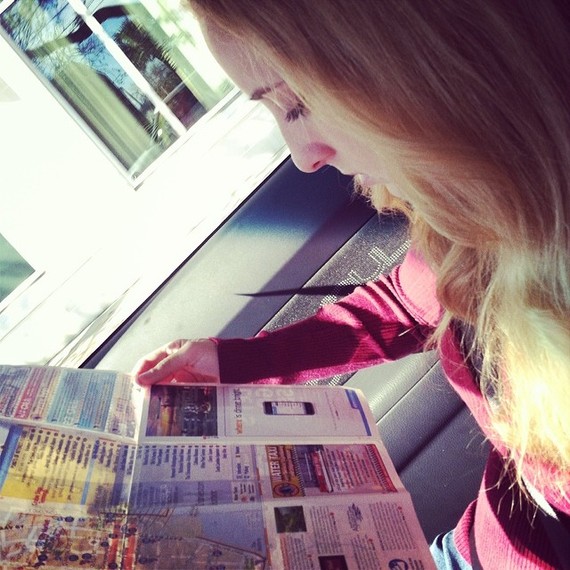 Was she going to be able to grab a backpack and haul it around Australia again? No. But there is so much she CAN do and that is what the focus became. Here is what we learned about traveling post MS diagnosis:
We successfully navigated the airport by packing light.
We got a cart for our luggage and made it fun by having her hop on for a ride when a wheelchair wasn't an option.
We always pre-boarded to avoid crowded isles on the plane and gave us time and room for me to lift her bags to the overhead compartment for her.
When walking around new places we always made sure to incorporate stops where we could sit for a drink, snack, or a break with a great view.
Staying hydrated by carrying water at all times and having plenty of snacks was key.
Hotel with a kitchen and/or free breakfast was great to save not only money but one less place she had to walk to was a great way to save her left leg and her energy for much better things.
For those with physical challenges, road trips RULE!
We chose a road trip around the east coast and through the Carolina's, Blue Ridge Mountains, Georgia, and Virginia. This gave her a chance to rest while I drove between stops. Planning the road trip also gave her plenty of ways to be involved in every way possible from where to go, stay, and navigate as my co-pilot on the road.
We discovered so many great places we have never been to before. We laughed so hard we cried. We visited family and friends and drove over 1500 miles listening to music and taking in the sights. We miniature golfed in Myrtle Beach, discovered the rich history and coconut cake at The Brown Dog Deli in Charleston, and ate the best ravioli's ever at Mama G's in a little town nestled in the mountains above Asheville, NC. We made random stops, like Tallulah Falls, and planned a few too. But most of all we never once thought about her as being disabled.
My daughter told me last week after we returned home that having MS has made her want to LIVE even more. We all have things in our life that we can either allow to hold us back or inspire us to live life even more to the fullest. We must all get beyond those things that keep us from reaching our full potential and focus instead on all that we CAN do.
What's next for us now that we have been bitten by the travel bug again? We are thinking Miami to Key West sounds pretty fun and hey, you never know, we might just end up becoming a dynamic mother-daughter travel blogging duo that inspires others to get up, get out, and see the world!