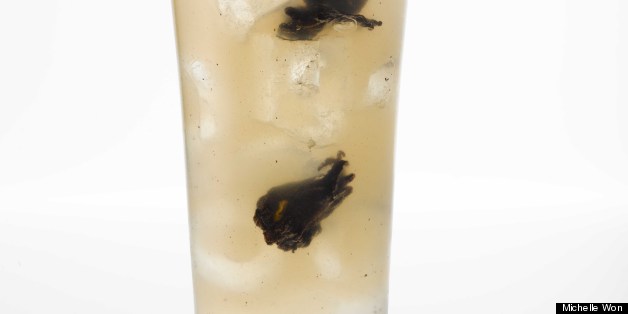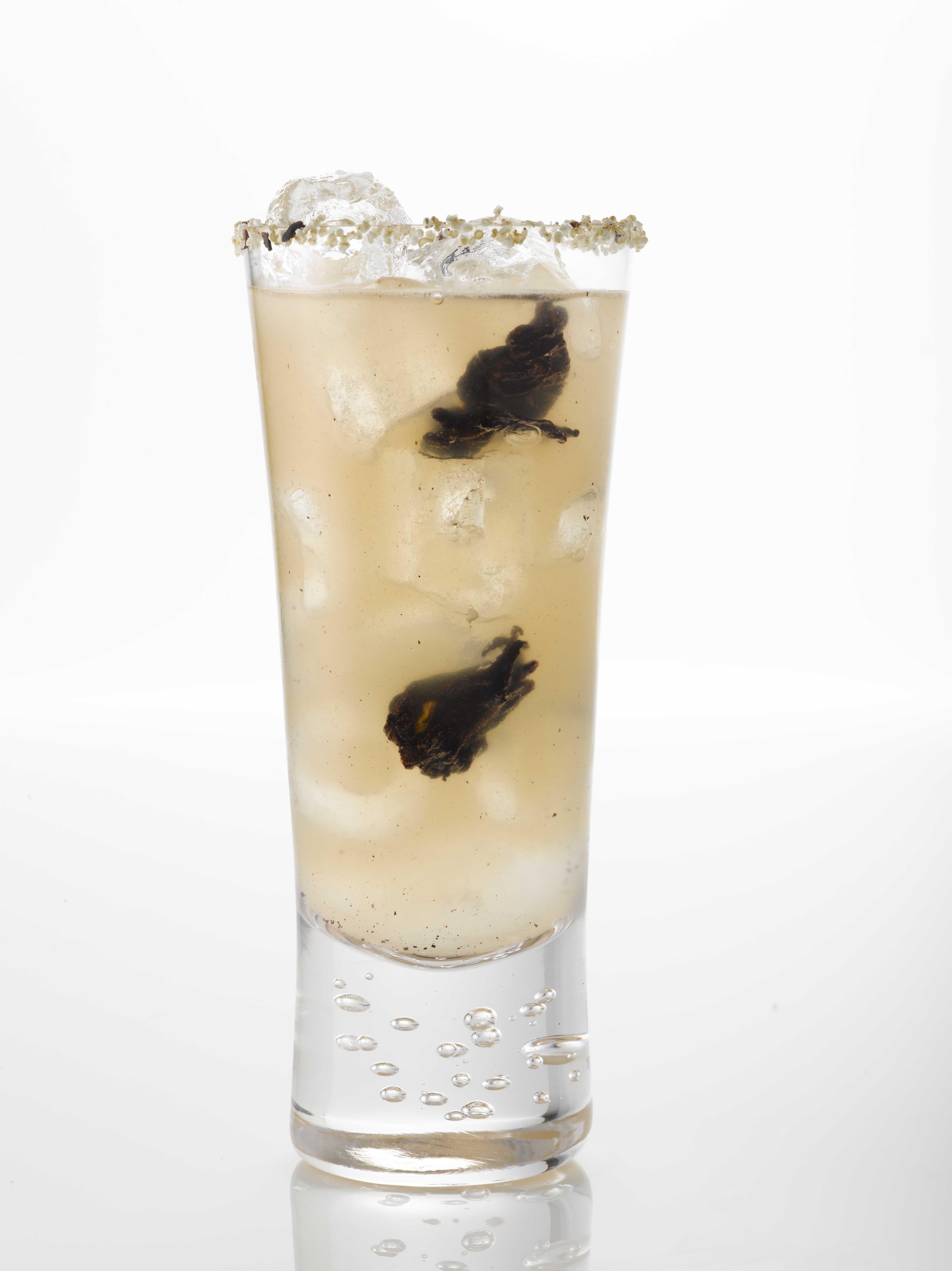 El Angel cocktail
It's not quite cinco de mayo yet. We have a two weeks to go, but if you are planning your parties, I have three ambitious cocktail recipes for you.
I had lunch with Junior Merino recently. He calls himself the Liquid Chef. That name makes me think of sauce, but I guess I often refer to alcohol as "the sauce" so it all works out. Anyway, he's an accomplished mixologist. He is the brains behind the cocktail programs at the Epcot Center (making it truly the happiest place on earth), as well as Celebrity Cruises and Mexicana Airlines. He also has his own line of bartending essentials. And one of my favorites, he created the signature cocktail list for the Modern in NYC's Museum of Modern Art.
The thing that stuck out to me most about Junior is that he is a cavern of knowledge. He knows everything: from what exotic spices are used in what exotic dishes, to where to get peyote in Mexico. We started talking about how to make awesome Mexican drinks and he told me he had concocted one that represents all the flavors that Mexico has to offer called El Angel. This was extremely intriguing to me.
I warn you, the following cocktail has some tough-to-find ingredients. That's why I've also given you recipes for sangria and michelada, which is much easier. But you know what? The Battle of Puebla wasn't won by taking the easy road. So, get shaking.
El Angel

3/4 oz Gomme (or gum) Syrup
3/4 oz Tequila Blanco 100% Agave
3/4 oz Mezcal Blanco 100 %
3/4 oz fresh orange juice
1 oz fresh lime juice
3 pieces dried hibiscus
Pour all ingredients into a mixing glass. Add ice and shake. Double strain with a strainer and a fine mesh strainer over fresh ice in a highball. Garnish with dried hibiscus
Sangria Merino
2 oz Ginger Elderflower Syrup
4 oz fresh lime juice
4 oz St. Germain
8 oz Vodka
6 oz sprite
6 oz ginger beer
8 oz aloe vera juice
1 bottle riesling
Diced pieces of: grapefruit, lime, lemon, orange, green apple, pineapple, mango (optional)
Put all ingredients into a container and refrigerate over night. Serve by filling a rocks glass and adding a few ice cubes.
Michelada Merino
1/2 oz Hibiscus Syrup
3/4 oz fresh lime juice
1/4 oz Valentina Sauce
1/4 oz Salsa Inglesa (or Worcestershire Sauce)
1 bottle of lager beer
In a tall pilsner, pour in the syrup, lime, and Salsa Inglesa. Stir with a barspoon. Top with lager and give a gentle stir to incorporate the ingredients. Add salt and pepper to the rim if you wish.