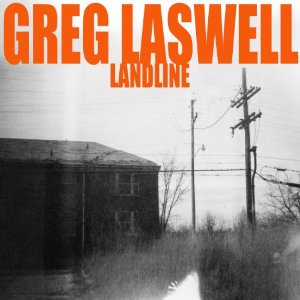 A Conversation With Greg Laswell
Mike Ragogna: Greg, what was the creative process like for your new album Landline?

Greg Laswell: Well this one was a little bit of a struggle, actually. I'm in a better place now than I was when I did my first two records, so I didn't want to make another record similar to my first, and I had to kind of wait around and wrestle with it a bit and try to figure out what kind of sound I was going to hang on this thing. The biggest thing that kind of set it in motion was the idea to have these female guests on it--Sia, Sara Bareilles, Ingrid Michaelson, and Elizabeth of Elizabeth and the Catapult. Once that idea came about, it kind of freed me up to make the record larger than just me, and make it something bigger than it would have been otherwise.

MR: On "Come Back Down," you feature Sara Bareilles, and as you said, you have a number of female artists singing with you. How did you get them all?

GL: Well, I'm friends with all of them, so that helps. I made a list of my favorite female singers, and it was very lucky for me that most of them are my friends, so they all said yes. It was a pretty easy process. I thought it was going to be a little bit more difficult to wrangle them all together and get it done. But yeah, it was pretty easy.

MR: What's the story behind "Come Back Down?"

GL: "Come Back Down," if I'm perfectly honest, is written to me from me -- at least a former version of myself -- so that's where it started. Every album has one song that kind of helps it get going, and for this record, it was definitely "Come Back Down."

MR: What about the theme of it? You said it's from you to you, but what were you wrestling with in this song?

GL: It's kind of like, enough is enough, and trying to move on from something. I got into a holding pattern there for a bit, and it was something personal, so I think it's kind of a tough love song. It's kind of grown up now, and it's been written to several people that I know and love. Yeah, it's kind of like a universal, "Hey, get over it!" tough love song, and it was actually a tiny bit harsh. Sara definitely helped kind of soften it up. There's something about a male and female joining together and singing together in a duet that kind of effortlessly adds a little bit of compassion to it. I don't know if that makes any sense, but at least for me as a producer, it kind of helped soften the entire song to have more than one person singing these lyrics.

MR: I get exactly what you're talking about as far as the concept of tough love as far as, "Come on already, let go and get over it."

GL: Right.

MR: Ah, but that's easier said than done, right? I often wonder why people, me included, hang onto whatever the situation or relationship was that ended up being a disaster. I think it's because it's the only space you're used to, you know?

GL: Well, it's because it becomes your new relationship. It becomes the thing you lean on and that you count on. Being in pain, if you hang onto it long enough, turns into a sort of comforting thing. It's really bizarre. You know, it's something you can count on, and it's something that will always be there, and it'll never let you down.

MR: Wow, nicely said. Actuall,y I've never heard the concept put better. That's really great.

GL: Thanks! I'm a psychologist on the side. (laughs)

MR: Send me the bill! Now, Dr. Laswell--nice ring to that--you have a song called "I Might Drop By." Well, now, I just might!

GL: Come on by! (laughs)

MR: You got it. Alright, what are the secrets behind that one?

GL: Yeah, that one was actually -- well, it's embarrassing at this point because it's kind of the first time I've talked about these songs altogether -- is another song that's written to me from the perspective of my now wife. At the time, I was making it difficult on us to move forward, so I kind of imagined what she was saying to me at the time, and so that's what that song is about.

MR: Where's your tour taking you?

GL: It's taking me all over the country. For this first run, we start in Charleston, and then we kind of loop the whole country. We go to the Pacific Northwest all the way down the West Coast, and then back through the South, and then we end in Philly. So we kind of do a bird's eye view loop of the whole country. There are a few cities that we're missing that we'll get on the next few tours, but this first one is almost six weeks long, so it'll be a long one.

MR: Hey, talk about a couple of songs on that are the most revealing about you on Landline?

GL: Hmmm, the most revealing about me? Well, they all are really, really close. The way that I write is very autobiographical. Some artists will write pretend songs like, "Oh yeah, here's a heartbreak song. I'm not actually going through a heartbreak, but here's my best hand at it." I was never really able to pull that off, so every song really is kind of a snapshot of either where I am or where I was.

MR: Okay, how about something like "Another Life To Lose?"

GL: I think the first three songs on the record, "Come Back Down," "I Might Drop By," and "Another Life To Lose," are like part one, part two, and part three for me in my head, at least how I wrote them. The rest of the album kind of breaks up and goes off in different directions. But "Another Life To Lose" is really part three of the lyrics of "Come Back Down," and it's just about getting to that point where you realize the dust is settled and you realize that you're actually better than okay. You're better off than you were before whatever painful experience you've gone through. It's kind of a happy song. It definitely has minor chords in it, and there's this singular cello that's kind of keeping the melancholy in place. But if you look closely, I think this song might be the happiest song on the record.

MR: Let's get to a couple of your other duets, like "Dragging You Around" with Sia.

GL: Sia was one of my very first tours several years ago now. I opened for her and we became really good friends, and she was always in the back of my mind to do at least a song with her because I just love her voice so much. She agreed to be on the record, but we had a struggle deciding which song was going to be best, so I sent her a few that she wasn't quite into. She was like, "I'm not sure about that one. Send me another one." So we kind of went back and forth, and when we finally settled on "Dragging You Around," it just clicked. She came over in the studio and did it in about thirty minutes and really changed the entire song. I was about to keep the song off the record until she sang on it and kind of changed the entire mood of the song just by her being on it. It kind of made it make more sense for me.

MR: Cool. And then there's "Back To You" with Ms. Liz on there.

GL: You know, I don't know why she's not super famous already. She's a really good friend of mine and she lives here in Brooklyn, and she's been on the road with me as well. She opened for me three years ago now, I believe. She's just absolutely one of my favorite voices. With her song, I was going to just leave it as one verse and chorus, and then I was going to be done, and it was going to be a minute long. Sometimes, I like to throw these little extra short songs on my records. I thought this was going to be one of those, and I finished it. It was done, as far as I was concerned. And then, I was looking for a song for her, and nothing really took advantage of the way that she sings, so I decided "Back To You" was it, if I could just make it longer. So I ended up writing another verse with her specifically in mind and turned it into a full song. She just sings and I became beside myself.

MR: Of course, I want to get to the other duet, the one with Ingrid Michaelson, "Landline," the title track.

GL: We were in Maine together, actually for several weeks, and we were staying in her parents' house up in Maine, and the power went out one night. It was storming pretty good, so we wrote this song together. It's the only song on this record that I co-wrote with somebody, so we started writing this song about having to use the landline. Cell phone service was terrible the whole time there, so we ended up using the landline in the house for all of our calls. Then I ended up staying there by myself for about three weeks. That's where I recorded the record, I moved my entire studio up there. So always having to use the landline and never really using my cell phone for that long kind of slowed me down, and I began to miss the good old days of where we all weren't tethered to these things in our hands and it was nice. It kind of put me in a good headspace, and I think, in a weird way, being forced to use a landline--without sounding too artsy fartsy--put me in a good headspace to do this record. It helped me slow down, and it was minimal distractions. It was great.

MR: You mentioned Maine. It was recorded in a church, right?

GL: Yeah, Ingrid's parents bought it several years ago, and have been renovating it over the years. The biggest room in the house that's been untouched is still this big church with pews in it and everything, and I was there one week last year, and I was like, "It'd be amazing if I could be able to record my record here." But I didn't really think about it too much beyond the initial thought, and then I ended up moving my entire studio up there. It took me a couple days, and then finished about eight songs up there. I ended up doing three additional songs here in Brooklyn.

MR: Greg, What would you say is the main difference between your last album Take A Bow and Landline?

GL: Obviously, the guests that I have on this record...the four girls. I think if you took them away, I feel like it's pretty clear that I'm in a better place just by the songs themselves. But I understand that I'm probably the closest one to the songs. I'm not sure if that comes across or not, but I feel like it does. When I listened back to Take A Bow for the fun of it a couple months ago, it took me back. I was in a really bad place. I feel like that's the biggest difference--that I'm out of the woods, so to speak, and I feel like it really shows up on these songs. I've stopped a lot of self-destructive behavior, and even physically, it shows up in my voice. I feel like I sing better on this record, and I'm able to do things that I don't think I would have been able to do two, three or four years ago.

MR: Very nice. And of course, the traditional question, what is your advice for new artists?

GL: Oh, yeah! Well, my advice is always the same with this question. If you have a Plan B, do yourself a favor and skip to it now. (laughs) And if you don't have a Plan B, that's probably your first sign that you should continue trying. It's so difficult, and you know I never had a Plan B. Thankfully, I'm decent at what I do. If I wasn't good, I think I'd still be trying. You have to be like 110% sure that you're doing the right thing. And it's a love/hate relationship, and sometimes, I love what I do, and other times I hate what I do. It's a push and pull type thing. But yeah, if you have a Plan B that you wouldn't mind doing and you think you'd be happy doing, then just go ahead and do it and enjoy playing music as a hobby.

MR: Nicely said. Sir, I wish you the best with the new album.
GL: Thanks, Mike.
Tracks:
1. Come Back Down - with Sara Bareilles
2. I Might Drop By
3. Another Life to Lose
4. Eyes On You
5. Back to You - with Elizabeth Ziman
6. Late Arriving
7. Dragging You Around - with Sia
8. Nicely Played
9. New Year's Eves
10. It's Settled Now
11. Landline - with Ingrid Michaelson
Transcribed by Kyle Pongan
HUFFPOST EXCLUSIVE: GOOD OLD WAR -- "LOST AT SEA"
Good Old War's new album Come Back As Rain features a HuffPost exclusive, "Lost At Sea," that's presented below, on its deluxe edition. The band has also just announced a series of dates with Dispatch.
Here are some thoughts by the group's vocalist and guitarist, Dan Schwartz: "'Lost At Sea' was written on the ukulele actually. I found that the riff sounded almost like a pizzicato violin and so I recorded that and then added two counterpoint parts, one on the guitar and one on a 12 string guitar. It sounded like so much was going on and it was so orchestral and big with so few instruments. We took that counterpoint idea even further in the studio when Tim added a kalimba (thumb piano) which became the first thing you hear in the song. Tim then added some beautiful percussion that builds as the song goes on. Keith laid down a bass line on the piano and that wrapped everything up so nicely. The song itself was actually a birthday gift to someone, but many lyrics changed when it became a Good Old War song. It became more like little vignettes of a relationship."

For more info on the band...
http://goodoldwar.com/
http://www.facebook.com/GoodOldWar
http://goodoldwarband.tumblr.com/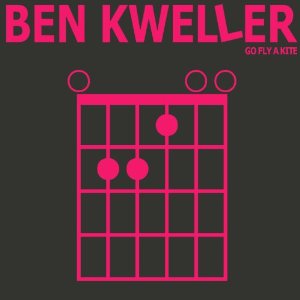 A Conversation With Ben Kweller
Mike Ragogna: Hello there, Ben Kweller.
Ben Kweller: Hello, my friend.
MR: Did you have a blast at SXSW where, dare I say, I saw you perform a frikkin' awesome set?
BK: Yeah, I love SXSW. It's changed a million percent since I started going in the mid-'90s. But, it's a lot of fun. Since my album came out, it made sense that we were a big part of South By this year, so I did like five shows a day and ran myself ragged, but it was really, really, really a lot of fun.
MR: Did you get to check out any music while you were there?
BK: You know, it was the first year in a long time that I didn't get to go check out any bands. I saw a little of the bands we played with. We did a show with Built To Spill, so I got to see a little of them. I saw a little of Trampled By Turtles, and they actually sat in on some of our songs, which was fun. I did go see Bruce Springsteen & the E Street Band. That was really fun. He's obviously not looking for a record deal. That would come as a surprise.
MR: These days, I don't know if even he'd get one.
BK: Yeah, right?
MR: Okay, let's get into your latest album, Go Fly A Kite. You're coming off a regional hit with "Mean To Me."
BK: Yeah, yeah. It's starting to take off. In Australia, we just found out that "Mean To Me" is number one on Triple J Radio over there, which is their nationally syndicated student radio. So, yeah, things are feeling really good. You know radio. I've always wanted to send my songs to radio, but the labels I was signed to over the years never really had much belief in radio and never wanted to focus on that. They always insisted that I continue to tour and build my fan base and that's all well and good. But this whole time, I really thought I've had a few songs that deserved to have a shot to be played on the air. This past year, we started our own record label called the Noise Company. The one big promo thing with the album that I really wanted to do was take some of these songs to radio and to go for that. So far, it's been really thrilling to kind of watch everything unfold.
MR: Well, you didn't have to take it to this radio station, we came to you, babe.
BK: Well, there you go, that's the best case scenario, right?
MR: (laughs) Right after I caught your performance at SXSW, I got on the phone and hunted you down lie a dog for this interview for HuffPost and the station. Bam.
BK: Nice, that's awesome, and KGSR, they always throw a fun party, and that's obviously my hometown station. Austin is really interesting because when it comes to terrestrial radio, we have three amazing stations -- we have KGSR, we have 101X, which is the alternative station, then we have KUT, which is the NPR affiliate that goes through UT...University of Texas. So, we have three awesome terrestrial radio stations, which, God, I lived in New York for eight years and I think the best stuff I could find was Mike the Mad Dog on Sports Radio FAN. So to have three cool stations in Austin is pretty lucky, and like I said, they throw a good party.
MR: Austin has such a great musical community. In some ways, it reminds me of Nashville, only more inclusive.
BK: Well, country is an interesting thing. Obviously, you have the Nashville world and it's such an insider's world. I've had friends who try to go to Nashville to write songs, but they're outsiders and they're great writers of country and western music, but they're not allowed in that club. But in Texas, they usually embrace the outsiders. Outlaw country was pretty much invented down there, so there is a little more of an open-mindedness to some southern music. It's interesting. So are you from New York?
MR: Uh-huh. And I've lived in lots of places including Iowa where I am now, but I'm still a New Yorker. It's impossible to break that habit.
BK: Yep, totally.
MR: Ben, what is your creative process like?
BK: I sit with my guitar or I sit at the piano and I start making music and work on chord progressions. Once I get something I like, then I start singing words and just (do) kind of stream of consciousness. When I get a phrase I like, I write it down and I go from there and just build on it. But, the music comes first. The music creates the melody with the vocal melody, then the vocal melody dictates what the words will be.
MR: Cool, getting back to "Mean To Me"...
BK: "Mean To Me" was written when I was on tour in Australia and I just got off of this US run, working with somebody that just turned out to be a total backstabber and just kind of like a really evil person who was pitting people against each other and talking s**t. It was just this weird vibe. It's amazing how when you're living with a group of people, one person can just change the mood of an entire group for better or for worse. I was thinking about that, so the second verse came from LA, this person was from LA. And then, you know, it's kind of a double meaning in the chorus, "You don't know what you mean to me." Obviously, it could be a good thing. Maybe I'm thinking pretty happy thoughts about you or maybe I'm thinking negative thoughts about you. Most of the time, when I sing it, I'm feeling pretty grateful and I'm thinking about my wife most of the time. But, you have to have that negative stuff to appreciate the positive stuff. It's all about balance.
MR: I feel a little awkward asking, but is "Jealous Girl" about somebody in particular?
BK: Well, it's definitely inspired by two different situations I found myself in, and I think we've all kind of been there, where a friend falls in love with someone and that new someone doesn't want him to have anything to do with all of the pre-existing friends that were in his life. I just started thinking about that. It's just such a sad thing when a new person on the scene tries to exclude everyone, you know? I don't know if it's insecurity or what it is, but anyway, that's what that song's about. But, it's kind of funny, because I've had jealous emotions a lot and I think it's pretty natural and normal to be jealous about things. So, I feel kind of funny when I think about the song, because I'm not trying to preach, I'm not trying to play like I'm Mr. F**king Cool. It's just a pop song at the end of the day.
MR: Okay, "Out The Door," what's the story behind it?
BK: Actually, "Out The Door" happened rather quickly. I wrote it around the time I wrote "Mean To Me." I was really in a kind of mode, I guess, which kind of happens. My songs usually come out in threes sometimes, or I'll write two and I have an unfinished third one that lingers around and usually dies. "Mean To Me" and "Out The Door" were written in Australia on tour in hotel rooms. The chorus happened first. It came to me, then I just kind of filled in the blanks on the verses and not really about anything particular other than the sentiment of loving the one you're with and not giving a s**t about anything else because nothing else matters. When you find that special someone, which, hopefully, we all can, hold on to that person, hold on to that hand and explore and adventure and try not to take things too seriously. So that song is about being blind to everything except your lover and just kind of hitting the road. I find myself writing about that a lot.
MR: What about the concept behind "Full Circle."
BK: Well, I think it's a song I couldn't have written ten years ago. I think it might be my favorite song on the new album, lyrically. Really proud of that one. Again, wrote in Australia. We were there for about a month. I was writing a ton over there. Now that we're doing this interview, it's all coming back to me. I remember it was a summer festival on the beach in Australia and I was up in my room writing lyrics to "Full Circle." I can picture the room right now. I start the song off with a quote I read once: "The time to make up your mind about someone is never." I love that quote. It's so easy to meet someone in five minutes and typecast that person in a certain way. You think you've got them figured out, but there is so much more in all of us. Everybody is so complex and to fully understand the essence of someone, it really takes time. I start the song about that and how you've got to be open. We've all done that, we've all sort of pinpointed people, whatever the word is.
MR: Stereotyping?
BK: Yes, stereotyping, exactly, pigeon-holed. Then I just go through all different verses. There are a lot of instances I talk about. I talk about my eight years living in New York starting my career, and how awesome it is from the Brooklyn Heights to the Marfa Lights. Marfa is a deep West Texas town that is famous for these unexplained UFO sightings.
MR: Alright, you mentioned it, what are your thought on UFOs?
BK: There have been a lot of hoaxes and a lot of fakes. But, do I believe in extraterrestrial life? Hell yes! We're such a small spec in our galaxy alone. Then, there are billions of stars. It's very simple astronomy. A lot of people don't realize that our sun is a start. When we look out at those stars, those are like our sun. Some are bigger than our sun and smaller. Most of the ones we see are probably bigger. Those suns are so huge and have so much gravity, gravitational pull, so there have to be big objects, planets, circling those stars. So to think that we're the only thing out there is pretty small thinking.
MR: This is a goofy question of course, but how do you think we're doing in the whole scheme of things if one of them were to visit?
BK: I don't know. I haven't thought about that very much. I don't know if we'd be able to relate to each other, because, who knows how they've evolved.
MR: That's the question, how do you think we've evolved?
BK: It's pretty amazing how mankind has evolved. You can view it as nothing has happened or as amazing s**t has happened. Sometimes, you can view the world as we're all like little ants running around, eating and s**tting and procreating. That's kind of a sad way to look at it. Or, you can look at it at a more micro level and see the beauty in human nature and mankind and emotion and friendship. That's the side that I tend to gravitate towards. But you know, it's all about our time here on earth. I don't think much about the afterlife. I think more about what can I do here now and with the limited stuff we do know about life. We know what feels good and what hurts, so try to make the good feelings happen more frequently.
MR: Why, might that apply to the music on Go Fly A Kite, sir?
BK: Yes, I would say so.
MR: And do I I detect a little magic, alittle Chitty Chitty Bang Bang in all of your characters' lives? Maybe that's the whole Go Fly A Kite vibe?
BK: Totally. For me, it was all about the phrase go fly a kite, kind of like, "Go F yourself," you know? But I love the innocence of it as well...just go fly a kite, it's okay, don't worry about it. I'm a big fan of juxtaposition, double meanings--salty, sweet, skulls, and strawberries all put together. I like that.
MR: Ben, what advice would you have for new artists?
BK: Well, the most important thing is just make art all the time--constantly. And just be yourself, do your thing, don't worry about fads or what's popular or cool. Worry about what you like and what you think is cool. Make the music that you love, that speaks to you. Hopefully, an audience will find your music, that would be a great thing. But if not, at least you're making music that you love and that will get you through the day, you know? So that's the thing. Every song you write, every recording you make, that's going to be a part of you for the rest of your life, so it had better be something real.
MR: By the way, how cool is it that you have your own label?
BK: Oh, it's super cool. It's a lot of work, but it's great for me. I love it.
MR: Where can we follow your tour dates?
BK: The https://www.benkweller.com website has all the tour dates.
MR: Nice. Ben, I appreciate your time, it was really nice talking to you catching up, thanks.
BK: It was great talking to you.
Tracks:
1. Mean To Me
2. Out The Door
3. Jealous Girl
4. Gossip
5. Free
6. Full Circle
7. Justify Me
8. The Rainbow
9. Time Will Save The Day
10. I Miss You
11. You Can Count On Me
Transcribed by Brian O'Neal

NEW NICK LOWE!
Wanted to make sure y'all caught that the very brilliant, nay, legendary artist Nick Lowe, just debuted a new song as a web exclusive for
Late Night with Jimmy Fallon
titled, "Tokyo Bay."