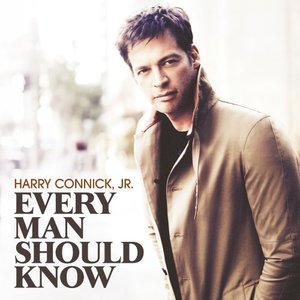 A Conversation with Harry Connick, Jr.
Mike Ragogna: Harry, how are you doing?
Harry Connick, Jr.: Great, how about you?
MR: I'm doing great. Your new album is titled Every Man Should Know. What's that?
HCJ: I think every guy has the ability to love somebody. There are so many people that do things well and it kind of keeps the world turning, you know? Airplane pilots and journalists and doctors and lawyers and fishermen... I'm just glad that those people are around when I need them. Not everybody knows how to write songs, but we all know how to love somebody, so that's kind of what the gist of it is.
MR: That's really nice, beautiful message. And look at the song titles--"Greatest Love Story," "I Love Her," these are personal statements on relationships and love in general, aren't they?
HCJ: They really are. I think probably ninety percent of the songs I sing are in some way related to love in any form. It could be heartbreak, it could be infatuation, or anything in between. Sometimes I sing songs about cities or other types of feelings, but most of them really are love songs. It's such fertile ground for songwriting and singing and playing, it's just endless. Everybody knows what that's like. I think it's a very relatable topic.
MR: You've had an amazing catalog and a lot of recordings with original material, of course, but this is the first one where I feel like this is Harry Connick Jr. introducing himself closer to the field of singer-songwriter than you've ever done before. Is that off the beat?
HCJ: No, not really, and I take it as a compliment. It's a lot easier for other people to describe what I'm doing. I've written hundreds of songs and I don't really know what a "singer-songwriter" is. I just don't know what it means. I didn't make this record saying, "I'm going to try to be a singer-songwriter." I just did what I always do, which is, half the time, write my own stuff and sing it and play it. It's all very interesting to hear, I just haven't really spent a lot of time trying to analyze it like that.
MR: And thank God you don't. Categorizing music is a job for nerds like me.
HCJ: [laughs] Yeah, but that's cool. That's part of the evolution, too, because that whole term, "singer-songwriter," even though I only think I know what it means--like James Taylor--I don't know what the difference is between Cole Porter writing a tune or Burt Bacharach writing a tune and not singing it and somebody writing. I just don't know. But it's all good, it's interesting.
MR: Harry, you've recorded many albums to date, each with its own identity. With this album, was it Harry Connick Jr. going into writing mode and this batch happened to come out?
HCJ: Yeah, that's exactly what it is. You can take that same concept and put it back on a CD I did called To See You. It's essentially the same thing. The only thing different about this record is that I didn't try to make it gel with the throughline of a genre. I didn't do all orchestral stuff or all trio stuff or all R&B stuff. The only thing different about this one is that I didn't really care about the mixture of different styles, which is kind of a nod to where I am right now. Ten years ago, I might not have done that for whatever reason. Maybe I didn't want to confuse people or I wasn't into it or whatever, but the singer-songwriter part really for me hasn't changed. Just like you said, this is the batch that happened to come out right now.
MR: So you have this reputation for being a badass piano player and I think that overshadows, maybe unfairly, the depth and quality of your writing. Then again, you have so many fans and people that buy every album who do know what you're doing, so maybe that's sort of an unfair statement.
HCJ: Yeah, I get it. Even when I did my first record with Columbia, there was a guy named George Butler who was the A&R guy. He was there for a long time. He signed me and he signed Wynton and Branford [Marsalis]. He'd been there a long time, but he said, "Look, man, when you make your first record, don't sing on it. Once you start singing, people are going to forget about your piano playing." He was right. At this point in my career, at least once a week, somebody says, "Oh, I didn't even know you sang!" Forget piano playing, they don't even know I'm a musician, period. They think I'm an actor, which is fine. You can't expect people to look and see who was conducting the orchestra or who was the person writing the arrangements or orchestrating, I let that go a long time ago because I wouldn't sleep at night if I was worried about people thinking of me as an orchestrator. They don't know. All they do is hear the song. Ninety-nine percent of people don't know I wrote them or played on them or orchestrated them, conducted them, produced them, but that's okay. The end result is as important as going into it.
MR: And the truth is you have left a mark on not just pop culture, but jazz culture, too. You were on American Idol as a mentor. You've got all these different talents, including acting and everything you mentioned, so it's hard to pigeonhole you although you do have an identity.
HCJ: Well, I guess. The great thing about entertainment is that everybody has individuality. I do lots of different things and I love doing it. I've never really seen anybody else do it the way I do it, and that goes for most of the other performers out there, too. Everybody has their own kind of thing.
MR: Getting back to Every Man Should Know, can you take us through the creative process? Did you sit at the piano and write the songs from there, or did they come to your head and then you had to run to the piano?
HCJ: The piano really isn't even a part of it. That's one good thing about having good ears and being well-trained is that the piano doesn't really factor into it that much. The lyrics come first for me, always, and then, whether I'm sitting at a piano or sitting on an airplane, the melody comes next and then it's harmonized and I start thinking about how it's going to be arranged, whether it's going to be a small group country-type tune or if it's going to have strings on it. I start thinking about that and then comes the most time-consuming part of the process, which is the actual orchestration because you have to sit down and write all those notes out and then you go into the studio and record it or conduct it or play on it or whatever you have to do, and then the last piece is the singing, which is nice to do last. When you're working with the other instruments, if I'm conducting, I can't sing. Next, you get down to the mixing part, which is a very long process. Then it gets mastered and then you're on your way.
MR: When you're playing with a small ensemble, is it recorded more organically and live as opposed to a lot of overdubbing?
HCJ: It depends. Some records I've done were all live. Some records, like this one, have a huge amount of overdubbing just because the strings were put on in LA and the guitar was put on in Nashville and the bass was put on in New Orleans and the piano was put on in New York. Even though it may not sound slick, it was much, much more produced than most records that I do. This one had a lot of pieces to put together.
MR: You mentioned how you can do songs about cities. In this case, we've got New Orleans and Louisiana. How do you feel these days about the progress that's been made to restore New Orleans?
HCJ: Oh, it's awesome, man. I think, given what we went through, it's surpassed what it was. It took some pretty hard blows but it's back to what it was and more. There are still some pockets in the city that, over time, I think are struggling to get back to where they were. But you'd never know that if you went there to visit. It's such a prosperous, fledgling, almost new attitude with New Orleans. It's modernizing, it's got great ambition. You'd never know anything ever happened.
MR: You have a major tour coming up in support of the album. It looks like you're booked totally through October. What's it like touring versus the studio for you? Are they pretty equal? Do you prefer one over the other?
HCJ: They're just totally different. The studio is like looking at everything under a microscope and touring is just trying to do the best performances you can live. So they're very, very different in that way, but none is more or less satisfying than the other, really. I love them both.
MR: I have a traditional question that I ask everybody. What is your advice for new artists?
HCJ: Just practice. It depends on what kind of artist you want to be. If you want to be a pop star, I don't know, put videos out on YouTube and hope, I guess. If you want to be a musician, practice. Just practice really hard.
MR: Nice. And that's what you did, isn't it.
HCJ: Yep, I've worked pretty hard, man, really hard, practicing and listening and studying, trying to learn what I could.
MR: With all your movie and television acting, you've also been able to record, tour, et cetera. How do you juggle it all?
HCJ: Well, it seems like a lot when you look back over your shoulder, but I just had two weeks off and now I'm going out for a week today and then I've got another two weeks off and then I'll go out a little bit in the Fall and then I'll make a movie. Day to day, it's not that much. It seems like a lot, but it's really not that much.
MR: Let's say it's a day of acting for you; do things still stimulate and inspire your music and how do you deal with it in the moment?
HCJ: Yeah, sometimes. I've written whole records on movie sets before, and I've read scripts on the road. So they overlap, for sure, depending on what the job at hand is. If I was doing a scene or Broadway play or whatever that was particularly demanding, obviously, there's more or less of music that creeps into my head. But like I say, I've done entire records in my trailer writing and orchestrating and then the day the movie wraps, I go and record it.
MR: You have this quote that came in your press release: "No rules, no limits." It seems that in a way, you've done that not just for this album, but with your career as well.
HCJ: Pretty much. You have to be comfortable in your skin, which is a luxury and I've been very blessed to be very comfortable with who I am and with what I can do and what I can't do. Obviously, if I'm on stage, I would like the people to be receptive and enthusiastic about the performance, but I've never really been that concerned with what people thought I should do. It's a strange thing because performers act to make the audience happy and my job is to entertain them. But at the same time, if they don't like it, I don't care and I never have. It's a strange thing, and I think it comes from being a jazz musician, because half of me really wants to entertain the crowd and the other half doesn't care if they don't like it. With the records I make and the decisions I make, you've just got to do stuff that makes you happy. You can't read a review and say, "Oh, they don't like me" or "This person thinks I'm not good." I don't care. I don't know why I don't care, but I never have. I just get up there and make the music I like to make. Some of the music I've made is, I think, really good and some of it's not so good, but there's never a lack of effort, I can promise you that.
MR: That's pretty honest. Let me ask you, how does it feel to still be an honorary member of the amazing Marsalis family?
HCJ: Man, I tell you, those guys are my brothers and my heroes. You talk about not caring what the people think? They're very strong, very talented people, all of them.
MR: Nice, beautiful. I guess that's it, I don't want to keep you, but I really appreciate your time, Harry.
HCJ: Good talking to you.
MR: You too. All the best.
HCJ: Thank you.
Recorded at Lisa & David Cohen's House / Transcribed by Galen Hawthorne
Remaining Summer Tour Dates
August 31 Lenox, MA Koussevitzky Music Shed/Tanglewood
September 1 Atlantic City, NJ Revel Ovation Hall
Just Announced Fall Tour Dates
October 19 Cincinnati, OH Aronoff Center for the Arts
October 20 Ft. Wayne, IN Embassy Theatre
October 21 Madison, WI Overture Center for the Arts
October 23 Cleveland, OH State Theatre
October 24 Columbus, OH Ohio Theatre
October 25 Milwaukee, WI Riverside Theater
October 26 Appleton, WI Fox Cities Performing Arts Center
October 27 St. Louis, MO Fox Theatre
November 5 Clearwater, FL Ruth Eckerd Hall
November 6 Naples, FL Philharmonic Center for the Arts
November 9 Houston, TX Jones Hall
November 10 Austin, TX Bass Concert Hall
November 11 Oklahoma City, OK Civic Center Music Hall
November 13 Midland, TX Wagner Noel Performing Arts Center
November 14 San Antonio, TX Majestic Theatre
November 15 Dallas, TX AT&T Performing Arts Center
November 16 Tulsa, OK The Joint at Hard Rock Casino
November 17 Kansas City, MO Midland Theatre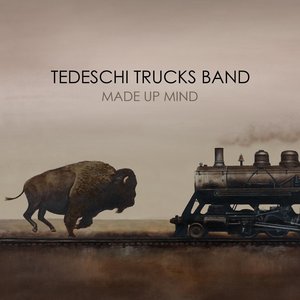 A Conversation with TTB's Derek Trucks
Mike Ragogna: Dude, I was a wise-ass with the receptionist. I hope that doesn't get you in trouble.
Derek Trucks: [laughs] Works for me. I'll be out of here in two hours, man.
MR: Derek! How are you man, what's going on?
DT: I'm good, man, how are you?
MR: I'm okay. So you're on the road. You're not with Susan [Tedeschi] right now, what's happening with the TTB tour? I don't understand what you're doing right now, help.
DT: [laughs] We just finished that Black Crowes and Tedeschi/Trucks tour, and I started the next day with The Allman Brothers, so I'm out for about three and a half weeks, then we start back up with our group. It's a long Summer.
MR: Yeah, I heard she's home with the babies.
DT: Yep, yep, our kids are eleven and nine and they just started school back up Monday, so she went home to get them ready, buy school supplies, and get them in bed in time.
MR: More shoutouts to Susan. By the way, how's The Allman Brothers tour going?
DT: It's going all right. It's quite a change of pace. That Crowes tour with our group was pretty over the top. There was a lot of hanging going on, a lot of sitting-in. It was one of the better tours I've ever been on. That was a full-time hang party, this one's a little quieter.
MR: I have to say, I was totally disarmed by the front cover and title of your new album Made Up Mind. For a couple of the nicest people I've ever interviewed, to have you represented by a picture of a buffalo facing off with a train, well, I'm just not sure what to think anymore.
DT: [laughs] I love that image, man. I feel that the way we make music in our band, the way we think about music, we kind of do it the old way. It's kind of tried and true. I feel like, in a lot of ways, modern music and whatever is going on now is just kind of this inevitable thing that's happening and I think of the band as the buffalo. I think it'll be painless when it ends, but there's something pure about it.
MR: Then do you think the train, among other things, also could represent the pop charts?
DT: Yeah, you know, every once in a while, I guess about once a year, I think, "All right, I'm going to quit just being a crotchety young old person that only listens to good music. What's in the Top Ten?" I try to listen but I don't get it, man. I try. I tried the new Kanye West record and I was like, "This is bulls**t. This is not only bad, it's detrimental. You're hurting society." I feel like this band and the music we make is done with a little bit of a chip on its shoulder, just in that this should be the norm and it should not be as unique as it is...people playing instruments and caring about what they do. So much of music in the music business right now is the bottom line and it's about getting something over on people. The music I grew up with and the stuff that means something to me, you can tell that the people are doing it because they want to and they have to. There's a real thrust behind it, and I don't get that with a lot of what's going on now.
MR: Yeah, well you guys seem to be part of the Delaney & Bonnie and Joe Cocker's Mad Dogs & Englishmen tradition. There are people like you and Joe Bonamassa that are out there carrying the flag, but then again, look at the amount of people that do follow you and are very receptive to you. It's not only about the pop charts.
DT: We are incredibly fortunate. There are no complaints on how well this band is doing. We love what we do. To be able to keep an eleven-piece band on the road and not have it go belly-up is a feat. We know how lucky we are. We get to play with our favorite musicians on the planet whether it's the people in our band or getting to be out on the road with B.B. King or Herbie Hancock. We get to run in the circle with our heroes. There's definitely no complaining from that end, I think it's just a general overview of the musical landscape.
MR: Well your success is beyond luck, to me. I think it's one of the perks of actually being able to play your instruments incredibly and sing incredibly and appreciate quality music.
DT: Yeah. One of my good friends is kind of a Southeastern musical guru, Colonel Bruce Hampton. I remember him always saying, "If you have talent, you just have to stick around long enough. The taste will eventually catch back up." You've just got to stay out there doing it. It'll eventually happen. Generally, I think that's right. You see it all the time, like Bonnie Raitt on her fifteenth record breaking through, but she was always great. It's not like she suddenly became great. I think a lot of music is that way. I hold out hope with bands that we know, people like The Wood Brothers. We wrote the song "Made Up Mind" with Oliver Wood, an incredibly talented singer-songwriter and guitar player. He and his brother Chris Wood, who plays with Medeski Martin & Wood. But the Wood Brothers are an amazing band. They're people that are really doing it; writing great songs, singing, playing, it's the whole thing. There are some people that do some of that, but it's rare that you get all of that together.
MR: Yeah, and Made Up Mind has a lot of the same production crew, a lot of your usual pals joining you from the last albums. This is the third album out, so I guess you're a little committed to it at this point.
DT: Yeah, you know, I was committed to it when we started it. The whole reason that we didn't keep our solo bands together was we didn't want to have a safety net. We didn't want to be able to, if the going got rough, just say, "All right, well I could just be doing this again." The idea was, "If we're going to put a band together and do it, let's actually do it. Let's go through the ups and downs and grind through this thing and make it happen." When you have that much talent together with a band like this, you know it's possible, it's just a matter of putting in the time and energy to make it happen and come to fruition. We've been hard at work and patient at the same time. After writing all the tunes and being on the road for two years and just everything starting to feel like a band, when we hit the studio this time and started recording, we pretty instantly knew that it was on track and things had grown quite a bit. The confidence level when we went into the studio this time was pretty night and day. We knew what was possible with this band and we knew what the band was supposed to sound like and we knew what it feels like on a great night on stage and we were not going to leave until we'd captured that spirit. This record had a different lean to it from the beginning.
MR: It's great because the progression of Revelator to the live album to Made Up Mind benefited from the entire process, didn't it?
DT: Absolutely. You know, Revelator, we formed essentially while that record was being made, which was great because you really get the first glance and you kind of get those first connections happening. But you know, everybody was feeling each other out in a lot of ways and kind of feeling out your place in the band and your place in the sound, so a lot of it was fresh and new and maybe a little bit more timid. By this time around, with a live record and all of the shows we had done, when we hit the studio, there was none of that. Everybody's feet where firmly planted. You know, that's what it takes to really do some heavy lifting.
MR: Right. And could there have been any more fun recorded than "Misunderstood" on your album?
DT: Yeah, that's a fun track, man. The whole band gets to kind of unload on that thing.
MR: [laughs] Do me a favor, stop me from going through the album song-by-song, which I was about to do. Can you take us on a little tour of the album?
DT: Yeah...I'm trying to think about when we first started writing. We started thinking it was maybe time to do another studio record. We had our favorite songwriters, the people we'd been writing with, and I think Doyle Bramhall was around or he was available. He flew down and I remember right when he landed, I picked him up at the airport and he was like, "Man, I've got this bass line stuck in my head, it came to my on the plain." I remember we just rolled in and frantically got out to the studio, made sure everything was on, he threw down that bass line and was like, "You play drums, you play this part," and then I got a guitar, I played drums, played a guitar part, then him and Susan started just mush-mouthing lyrics and melodies. It was fun. There are different ways that songs were written for this, but that one was just this flurry of ideas. Twenty minutes later, an hour later you have this song almost formed. Hearing his falsetto on it, I started thinking of Saunders [Sermons], our trombone player, thinking it's a perfect fit. So that song was fun to make. It just became that Motown, Muscle Shoals feel. We didn't fight it, we were like, "All right, that's what it is. Let's let it be."
Some of the other tunes were a little different. The tune, "Do I Look Worried," we wrote with John Leventhal. We had written another song that didn't make the record and then he had helped me finish off the "The Storm," writing lyrics. As he was getting ready to leave the house, he was like, "I had this one idea, maybe we can get started on it. I just have a title for it, I was just thinking about Susan and maybe a relationship-gone-wrong, just a badass, strong woman being like, 'Do I look worried to you?'" It started with a song title, and then he had this little chord pattern and that one came together super quick. You never know what the seed of an idea is going to be, but if it's a strong enough idea, it's amazing how if you get one or two creative minds on it, it can just be fully formed in the next twenty or thirty minutes. Other tunes are harder, but running down the record, it was kind of two waves. We did this session with Taj Mahal right before the record, and then we had Bakithi Kumalo come down, he was going to do some dates with us, and right when Taj left, we had an extra day before the tour started. We had written "Idle Wind," "Misunderstood"... We had all these songs and we figured we'd just set up and play. We'd tracked "Misunderstood" first, but we weren't even planning on starting the record for a few more weeks, but one or two takes, and it was done. It just felt right. The stuff Bakithi played on it was amazing. The way we set up in the studio sounded great, so the record got off to a start without us even knowing it. We were really kind of half-rehearsing, half-feeling out the room, and maybe we'd kind of work out some of these songs early, and a few hours later we had tracked "Misunderstood" and then we moved on to "Idle Wind," which started with acoustic guitars and percussion.
It was just so much fun making the record. Things would just happen, you know? Not that much of it was planned. We knew Piño Palladino was coming in for a few days, so there were ceratin tunes that I had in mind that I really wanted him to play on. So we saved a block of tunes for him and when he came in, I think that's when the real bulk of the recording happened. But we had a good friend, Dave Monsey, a friend of J.J. Johnson, from Austin who's an amazing player. He ended up playing on "Part Of Me," and I think maybe "Do I Look Worried?" was the other tune that he played on. Just an amazing player, man, super-tasteful. Then George Reiff played on a tune called "Whiskey Legs." The whole thing was just really musical. It's one of the few recordings I've been a part of where there were really no days where we were down there as a band where you didn't get done what you had hoped to or more. It just kind of rolled. It was a band at the top of its game with songs that everybody could really dig their teeth into. It just felt right the whole time through.
I thought Susan really stepped up this time. A lot of her live vocals made this record. While we were tracking, she was always singing in her vocal booth. You always knew that you could go back and re-sing it, but there's something great about everybody on the floor while you're playing it, being like, "This is the take. We're not going to have to do much fixing up at all to this thing." There was just a great spirit about the whole recording. It was a confident band that felt really good about the work being done.
MR: Were there any tracks that you got in your pocket from these sessions that didn't make the album?
DT: Yeah, the one tune that we wrote with John Leventhal that we fully recorded. Really, every time this band goes in the studio, there's a handful of tracks left over, and eventually, we're going to have to dig through that stuff. There's a lot of good stuff. It's funny because I think on the first record, there was this tune called "Look Around" and a tune called "Don't Drift Away," which were some of my favorite songs the band had written. But when we tracked them and put the sequence together, they didn't really fit with the plan, so they fell by the wayside. That tune we wrote with Leventhal this time, I don't even remember what we finally titled the song, but that was one of my favorites going into it that just didn't make the cut. So there's a lot of good cutting-room floor material.
MR: I wonder if those songs would get better if you took them on the road and explored them more in a live setting.
DT: Maybe so, that's a good idea. Maybe next time I'm home, I'll put a little playlist together and we'll try to dig into some of those on the road.
MR: Nice. Here comes that traditional question for I have a traditional question for the third time. What advice do you have for new artists?
DT: It's probably the same every time for me, but it's just listening, you know? Just listen to as much real music as you can. There's so much stuff out there, I'm discovering stuff still to this day that was done forty, fifty, sixty years ago that is life changing. It's amazing how much great work has been done. I feel like when you're really moved by something and you really dig into something, it enhances what you do and it reinforces the things you believe in about music and the things that make it special and powerful. I think it's important--just always follow whatever's moving you and keep your ears open. The other end of that is the cliché--and I don't even know if it still works this way--getting out and playing. Paying your dues that way. There's no substitute for real-world experience. You've got to get out there and do it. I've noticed even with myself, after years of doing it, certain things that are second nature now. It only comes from playing constantly and constantly being around people. I noticed just being on the road, if I'm out for a month or two, your road chops get to a point where things that were almost impossible to play a month ago you just do without thinking. So the more you do it, and I think there's no substitute for the energy you put into it, whether it's listening or playing, or if you can do both. You really have to get bit with that bug and have the disease where it's all you think about.
MR: That's a really great answer. You know there's a lot of TTB respect out there, the love is obvious, but do you actually know about the level of respect you guys get?
DT: Cool, man. We're trying. We have been really fortunate. I think that all the groundwork that my solo band and Susan's solo band and really everybody in this band has laid over the years, we're starting to notice it. When you play a city and you play at every club in town and you play at every small theatre and you just start moving through the different venues, it's fun to see promoters that were there with you fifteen or twenty years ago and they've kind of been rooting along all the way. It's fun to watch it work. I think that people realize that a band like this has been trying to do it honestly for a long time. Now that it's starting to roll, there's some real wind at our backs, which is nice.
MR: Derek, I want to introduce you to one of the Midwest's best drummers, David Proctor Hurlin. He's one of your biggest fans and he has a couple of questions for you. Is that cool?
DT: Yeah, man, fire away.
David Proctor Hurlin: Hi Derek, how's it going?
DT: Hey, man, how are you?
DPH: I found myself amused after I heard the way Made Up Mind ended, because it ends in an unresolved position. I was just wondering if that was a pun or something.
DT: You know, I always love how especially on records, you can get away with stuff like that. My instinct is to always leave things unresolved. We always notice that when you do that live--you can be playing a tune and have everybody in the palm of your hand--if you leave a song unresolved, there's like no applause. You can get away with it on a record, and I think that might have been the extent of it. But I do like that concept, now that you mention it. Made Up Mind and then it ending up being "maybe not so much."
[everyone laughs]
DPH: I really deeply respond to the emotional content of your guitar playing and it's kind of confusing to me. I have my own theories about how you access such deep levels of emotion, that you get in there in this very human way that sort of emulates the voice, and I really love it when you and Susan do that back and forth where she's singing and you're kind of "singing" also. I was just wondering how you allow that to happen in a live setting without overthinking it or pre-thinking it too much.
DT: You know, I think it's just that mindset and that concept of when you're playing, it's supposed to be an extension of the mood of the song or the lyric. I remember going to Ali Akbar Khan's college in San Rafael and realizing that he makes all the instrumentalists take vocal classes. Even if they weren't singers, he wanted you to learn how to sing a melody before he would teach you to play it. The whole concept was that you should be singing through your instrument. It's not notes, it's melodies. You should be emoting through your instrument. Whenever I heard him play, I just remember the light bulb going off and going, "That's why he plays the way he does." He's not a singer but he's singing through his instrument. I remember early on recording with The Band before Rick Danko passed away. I was really young, I was sixteen, maybe seventeen, and I kind of walked into it a little bit blind. I knew about The Band but I didn't know as much as I should have. I just remember being in that session and they eventually asked me to play on it. The vibe was just so different. It was a band and the song, they took really seriously and whatever the lyric was, that's what the song was about. I remember taking a solo and Rick Danko after I finished kind of coaching me and almost having me breathe through it like a singer would breathe through it. You should be breathing when you're playing. I remember, at first, kind of resisting it because it didn't fully make sense, but as I kind of gave into it, I realized he was right. If you're playing too much in a song that doesn't call for that, it just feels unnatural in the song. I remember Levon playing a harmonica solo in the middle of a song and it was just so damn natural. It was just the song. He might as well have been singing. Those moments really stuck with me and then just you're always trying to dig deeper and refine that idea. I think standing next to great singers all the time--whether it's Greg or Warren or obviously Susan, Mike Mattison, the guys from The Band--when I hear them sing and I hear them dig in and make those real connections, especially if you're playing a solo in that very song, you try to tap into a similar thing. But sometimes a lyric in a song will be strong enough to carry you. You just kind of think of that sentiment when you're playing. But yeah, it is important for that stuff to be more second nature. You don't want to be thinking those things when you're doing it. It's got to be kind of ingrained.
DPH: Do you ever practice singing as a way to improve your guitar playing, or is it mostly just guitar that you're focusing on?
DT: It's mainly guitar. I know that sometimes when I'm playing, I might be humming a melody or something like that. But I feel like for me, I can get around enough with a slide that if I'm hearing something in my head, that's the best way to get to it.
DPH: Right. And in terms of arrangement, I know it's a different thing playing live, but how do you keep it so you're not overdoing it playing solos in the band? You want everybody to have a chance to step up and do their thing, but how do you keep the arrangements tight? How do you choose which instrumentalist is going to take a solo and how do you hone that so that you're really keeping the tension and the audience on their toes?
DT: That's a constant challenge, being on the road with a band like this, or even with anything you do, to make it exciting, to make it fresh and new every night, but to not be over indulgent with all of those things. That's that tightrope that we walk all of the time. Some nights you get it, some nights you don't. You just have to be aware of if you go too far or if you don't go far enough. You have to just be enough of a self-critic to be honest about it. The thing that I love about this band is every night when we get off stage, if it didn't go the way that it should have, even if the crowd loves it or it was a good night, you feel it and you know it and the drummers will be pissed that it just wasn't as good as it was supposed to be. The three or four of us will call it a hot wash and we just get off stage and immediately let each other have it. You're just brutally honest about what just went down. I've seen a lot of bands and I've been around bands where there's a lot of self-congratulating going on after a set, and with this band, you know how good it's supposed to be so that's just a given. If it doesn't meet those standards, you're pissed about it and you immediately get on talking through it, what to do to make it better. Sometimes, it's "You know what, this fell apart and we don't need to force it if it's not going to happen." Whatever it is--it can be subtle, it can be a big problem, a little problem--but I think it's just important to constantly be aware of those things. In the end, it just comes down to taste. I think, usually, the musicians you love and are into are the ones that you agree with their taste in music. That's what is for me.
MR: Derek, what's coming down the pike a year from now? Do you and Susan have any big plans in the works?
DT: You know, with the record coming out, we're about to hit it hard again. I think we finally found our bass player. We've been playing with a lot of different players; we had a guy come out for five shows on that Black Crowes tour and I think the second show we did with him in Alpharetta, Georgia, everyone on stage could feel this wave of relief. We were like, "Oh, s**t, this is it. We found our guy." I remember looking back at J.J., one of our drummers, and he just had this s**t-eating grin on his face and I knew exactly what it was because I was having the same moment myself. So that was exciting. We're just excited to get back to work and move forward. We have a lot of shows coming up that we're excited about. We're doing three nights at the Beacon Theatre with this band; we're doing Royal Albert Hall, Mavis Staples is going to do that show with us, which is exciting. I think we're going back to Japan and doing India for the first time early next year. So the plate is full but it's all exciting stuff. I know for me and for the band, just finally having a stable bass player that we're excited about and moving forward is really the biggest thing. With a band like this, you always want to be pushing the envelope and you want to be moving ahead. We love playing with all the different bass players. We didn't want to rush into anything; we wanted to feel the possibilities. But having to relearn your own catalog six or eight times in six months is a little challenging. Having to rehearse every song that you've ever played over and over. It gets a little tedious. We're excited to be through that phase.
MR: And now, there are all those lost gems that you're going to have to learn.
DT: That's right! You just gave me more work.
MR: [laughs] This has been wonderful and I really love that we did this again. We've got to keep doing this, of course.
DT: I'm in, man.
MR: Derek, you're amazing. Thank you so much for your time.
DT: Thanks, man.
MR: Be good. Thanks again.
DT: Kickass, thank you.
Transcribed by Galen Hawthorne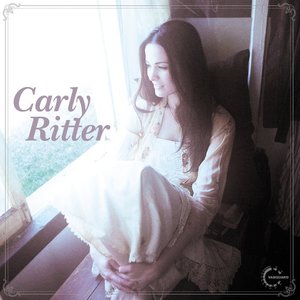 A Conversation with Carly Ritter
Mike Ragogna: Carly Ritter, it seems you have a new album called, coincidentally, Carly Ritter.
Carly Ritter: I do indeed!
MR: What can you tell us about this new self-titled debut?
CR: Well, I'm just overjoyed that it was made. When I started recording some of my songs, I never really dreamed that a whole album would come out of it. But these angels, Joachim Cooder and Juliette Commagere, who I knew from high school, heard I was venturing into music and they offered to help and then they got this whole album done. I really had amazing people come to my side. Really, these two incredible families, the Cooders and Commageres, carried me through the process. I feel like you can hear in the songs a lot of support. I'm really excited about it.
MR: Yeah, the names "Cooder" and "Commagere" are familiar in some way, though I just can't put my finger on it...
CR: I know! [laughs] You may have heard of them. But as a beginner in this process, I had never recorded before, so to have Ry Cooder play on every track--he plays this beautiful guitar and mandolin--and Joachim and Juliette and her brother Robert Francis, another amazing musician and songwriter, they taught me so much during the process. It was very humbling, but they have been just the most supportive, wonderful people.
MR: That's terrific you had such a great experience. And you had Robert Francis in the mix, another amazing artist.
CR: I know!
MR: Robert has a song called "Junebug" that I feel should have been a Top Ten record. I don't know what happened there.
CR: Yeah, he's one of my favorite songwriters and singers and musicians. I love all of his albums so much, they should be known around the world. He also played on every song and we got to sing a duet, which was a dream come true. It's been an amazing journey.
MR: It shows. There's a real family vibe to this record.
CR: Yes, absolutely! The only musicians on it are Joachim, Juliet, Joachim's dad Ry Cooder and Juliette's brother Robert. It stayed within that family. Wildly enough, yeah, I went to high school with Joachim and Juliette, but Juliette drove me in a carpool, and I had always admired them for the music they were making. They were just always creating wonderful music. I really never dreamed that I would get to collaborate with them, but it just changed everything for me.
MR: Now speaking of musical families, "Ritter" seems to be a familiar name, too. I'm wondering where I've heard it. Something about the Texas and horses comes to mind.
CR: [laughs] Yeah, my grandfather was a great cowboy country-western singer, and it's amazing because through all of it, I've felt so much more connected to him than ever. I never got to meet him; he died before my parents met. I was in Texas last August and got to hear all these stories about him. The people who knew him have been so supportive to me as I get into this. He left a lot of good will behind, and I've just been listening to his music constantly, getting to know him better. He's been a huge influence both as one of the great voices of country music and also as the kind of man he was.
MR: Generations adored him; kids grew up wanting to be him. So given the connection to Tex Ritter, there's an interesting path here. I look at cowboy music as being not so much country music as it is an offshoot, a separate genre. I feel the same way with regards to your music. You've been sort of put in a "country" catalog, but no, I think it pushes the boundaries. I would say it's a roots-y sixties music!
CR: Yeah, absolutely, and I think Joachim and Juliette, as they were producing it, were trying to get this sort of sixties and seventies folk sound and certainly some of the older country influences as well. But yeah, I think it is under the "California" sound. It doesn't quite fit in just straight country, which I love because there are so many genres that I'm passionate about. One thing that I've read about my grandfather is that he was studying to be a lawyer, and then he went to the University of Texas in Austin and knew John Lomax, a collector of cowboy songs, and then J. Frank Dobie, who was collecting all this folk music. College is when I got exposed to all this folk and country and old blues and stuff. So I felt like there are so many different influences that are important to me, I'm glad that you can hear more than country.
MR: Absolutely. Carly, who were some of your other influences?
CR: A lot of the songs that ended up on the album, the ideas came to me while I was listening to Hank Williams. I've got to give him credit. I love his writing style and he's just one of the greatest poets. Woody Guthrie, I know that I grew up with a lot of Beatles and especially John Lennon, a lot of his solo stuff, and the theme of love and the importance of love. I think that also comes through on the album. Judee Sill is a wonderful songwriter and, of course, Joni Mitchell. But Judee Sill definitely influenced some of my thinking of themes and topics to write about.
MR: Awesome, Judee Sill. How did you discover her?
CR: Joachim and Juliette! I guess in the early demo that I sent them, they were like, "We're reminded a little bit." I don't know what reminded them, maybe because some of the songs had religious imagery. But they were like, "You should hear this woman," and then I got everything I could find on her. I love her. I love her voice and her songs are just incredible.
MR: Yeah, sadly, she's one of the great artists who fell under the radar.
CR: I know! I was shocked that I had never heard of her before.
MR: Well, you get to carry on her tradition in some respects.
CR: Yeah, maybe I'll bring a light to her if I can.
MR: I also want to talk about your growing up in the Ritter household. Your dad, John Ritter, has been gone for a while. But I bet your parents were influential as far as what you liked musically.
CR: Yeah! The great thing about my parents is that they love so many different kinds of music. My dad was playing a lot of rock 'n' roll, my mom would take us to the opera, and she sang us Leonard Cohen songs as lullabies in French. There was a lot of different exposure. Because they were both so open to new things, my dad would introduce us to the music that was happening as we were growing up, and we were like, "Wow, our friends are playing this, how did you know about it?" They encouraged that curiosity of listening to new things and supporting all kinds of creativity and art. They left the door wide open for exploration.
MR: Are there other artists out there that you might be casually listening to and being influenced by? Maybe even artists that are coming on the scene now?
CR: Sure. My cousin is in a band called Nicki Bluhm & The Gramblers. They're just starting to make a name for themselves in the Americana genre. I love her voice. She really harkens back to Linda Ronstadt and those great singers. They're all writing songs that I'm just loving. They're just really fun. I did my first tour earlier this year with Matt Costa and he's incredible. I have just been listening to a lot of his music, too. He went to Scotland, I think, for his last record and I love that because I've been to Scotland and that inspired me in my songwriting, so he's definitely been influential, too.
MR: Hey, what advice do you have for new artists?
CR: You know, it took me a really long time to decide to go for it. I've always loved music and I grew up playing piano and harp, and the one thing is I always kept it so private. If my family would walk into the room while I was playing piano, I would stop. I think it took me a while to get to the point where I was like, "I'm just going to do it and do my best and whatever happens, kind of leave that up to the universe." Once I made that decision, it was like everything I could read about, both the business and creative sides. So listen to as much music as you can and as many genres as you can so you're not limited. Then the lucky part for me was that I just new these incredible people and they came to my side. If you have friends or family who can help you and support you and give you advice, just be open to that. But yeah, follow your heart and then work really hard.
MR: And you've worked really hard, too. You've not just been a musician, you've also had to earn a paycheck. You've been out there doing all sorts of non-musical things, too. Do you think that expanded your perspectives within your writing?
CR: Absolutely! I think just in my various jobs I've had... I've worked in Colorado on a ranch and then I've done a lot of administrative jobs and non-profit work. The great thing about that is that I've met so many incredible people, and for songwriting, not that you want to use someone's story as a means to an end, but if you're really open to getting to know people, everyone has an amazing story to share. I can point to who influenced different songs and some of the stories I'm sharing. There are also aspects of me in every song and it's also personal, too, but I'm like, "Oh, that came from that friend that I met in Colorado." So I think all of that comes back into you never know when something you've been through is going to come up in a song.
MR: As far as the songs, I feel you set up the mood of the album perfectly with "It Don't Come Easy." It does feel like there's a bit of an "everyperson" theme going through it. Is that fair to say?
CR: Absolutely, yeah! I always try to go back to the main theme of it, but love can always sound trite and be simplified, so I love starting out with "It Don't Come Easy," which is from the perspective of someone really struggling with it and wanting to love but also wanting freedom and to respond to the call of the open prairie or whatever it might be that you feel that inner tension. Each song kind of deals with love in a different way, from letting it go or maybe rejecting it, but then letting it come back to you; or there are a couple of songs with parent-child relationships. There was something my dad said years ago. "There's no such thing as a perfect parent or a perfect child. The only thing perfect is love." I remembered that recently and I thought, "That's kind of the overall theme." Human relationships are broken and fragile, but when there's that little thread of love, I hope there's some tenderness conveyed even when it gets rough.
MR: Beautiful, really well-said. What is your creative process like? Do you find yourself hit with it out of nowhere sometimes?
CR: It just comes when it comes. But the one thing I would also say is there's a certain amount of just sitting down to write as often as possible. Even when ninety percent of the time, or ninety-five maybe, for me, whenever I sit down to force myself to write, nothing ends up being what I want. But maybe one line or one idea just gets the mind starting to think and then all of a sudden, I'll be walking and the whole song will just come. It's kind of like you have to put in the time, but then the moments of inspiration can happen any time. A lot of times, you'll be in traffic in L.A.
MR: So you have a very, very long time to work on songs.
CR: Exactly, I know! That's one of the best times to get your mind wandering.
MR: I'm inspired by what your dad said to you about love. Is there any other advice that had a profound effect on you?
CR: When I was just starting out and really unhappy with how my voice was sounding or that my songs were not good and all this stuff where you start comparing yourself to other people, my friend said, "The worst thing that anyone could ever tell you is, 'You sound just like this person!' or 'You write just like this person.' You have to find what you uniquely have to say and then just be yourself." I was like, "That's great!" So yeah, I think every time where I feel like I should be further along or I'm just starting out and it seems overwhelming and I have so much to learn still, I just try to bring it back to I'm doing the best I can. I'm always going to work hard and try to grow as an artist, but then just keep listening to my heart and try to find what I have to say that is unique.
MR: Nice. When are you going to end up on the road?
CR: We're trying to figure that out now. The album comes out August 27th, so we'll definitely have a release show, and then I know in September, we're planning on going to the Americana music festival in Nashville and, hopefully, we'll get another tour going in the Fall, because I'd love to get out there and share the music.
MR: And may I ask, are you married?
CR: No, I'm not.
MR: Robert Francis isn't married either.
CR: [laughs] I know, he's a little bit younger, but he's great. He's become a wonderful friend.
MR: [laughs] I'm just saying.
CR: Yeah, hey!
MR: Well this was lovely. I really, really appreciate your time.
CR: Thank you so much!
MR: You had such a good debut, I can't wait to hear what else you've got coming down the pike.
CR: That means so much to me, and thank you so much for taking the time to talk.
MR: You've got it. And don't forget Robert Francis is out there.
CR: I'll tell him you told me.
MR: Exactly. All the best, Carly.
CR: All right, you too.
Transcribed by Galen Hawthorne