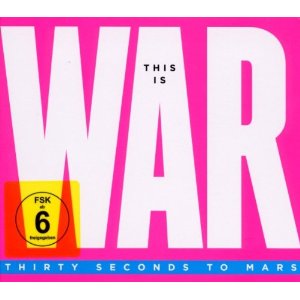 A Conversation With 30 Seconds To Mars' Shannon Leto
Mike Ragogna: Shannon, you're still touring in support of your last album This Is War.
Shannon Leto: Yeah, we started in San Diego with two shows there, but now I'm back at home. It's a sunny day in Los Angeles.
MR: Nice. Who are you going to be touring with and what cities are you visiting?
SL: We're going to a lot of cities, and there are two parts to this tour. The first part, we're having Middle Class Rut open up for us. Then we do a few dates here and we go to Australia. When we come back from Australia, we finish up the tour.
MR: Did you know at the time you were working on This Is War that it would generate so many singles?
SL: We knew we had something special going on during the recording process. During that process, for those couple years, there was so much going on. We were being sued for $30 million, a new president was being elected -- it was a huge monumental time in our government -- the world was melting financially... Those things really had an impact on the creativity on the record. I think if we didn't go through those experiences, we wouldn't have the album we have today. When we're coming up with these songs, we're not really sure of what the outcome will be because we're so caught up in the moment, so we try to do as much in the moment and try to exhaust every idea.
MR: What is the creative relationship with you guys?
SL: It could start with a drumbeat, a guitar riff, a lyric, humming. Then we just put it down.
MR: You guys are constantly touring and Jared has had his acting career.
SL: We're just trying to focus on what's in front of us. My brother hasn't done a movie in years, so he really just focuses on what's in front of him, which is the music. We really don't have much time off. We are always thinking about music, how we can do better and keep pushing ourselves to share the experience with people. It's non-stop work.
MR: Plus, you guys recently had a deluxe edition of This Is War released.
SL: Yeah. The deluxe edition has this song "Hurricane" that's on our album. This particular track has Kanye on it. And it also has a Lady Gaga cover. It's nice, fun, and exciting to make records. It's art and it's another way to express yourself.
MR: So, this expanded release is basically an audio and visual continuation of the album.
SL: Yeah, and the artwork is really great too, my brother designed it. And there are some extra songs on there.
MR: What's on the agenda as far as new releases? A new album?
SL: There could be, you never know.
MR: What advice do you have for new artists?
SL: Just follow your heart. Stick to what you believe in. Work hard, practice, practice, practice, and tour a lot. You don't have to be on a major label to play out. You learn a lot when you play gigs. Many things form.
Tracks:
Disc 1
1. Escape
2. Night of the Hunter
3. Kings and Queens
4. This is War
5. 100 Suns
6. Hurricane
7. Closer to the Edge
8. Vox Populi
9. Search and Destroy
10. Alibi
11. Strnager in a Strange Land
12. L490
Bonus Tracks
13. Hurricane - with Kanye
14. Bad Romance - Live BBC version
15. Stronger - Live BBC Version
Disc 2
1. Closer To The Edge
2. Kings & Queens
3. Making of Kings and Queens
4. Into the Wild EPK
5. Behind the Summit
6. War is Coming spots
7. Photo Gallery
(transcribed by Theo Shier)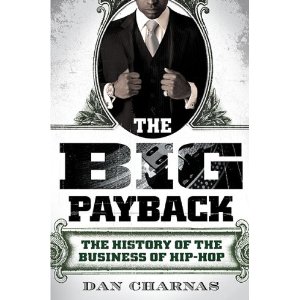 The Big Payback: The History Of The Business Of Hip-Hop
"Hip-Hop set all of America free..." -- Dan Charnas
The Big Payback: The History Of The Business Of Hip-Hop is currently the first and best book to start with when reviewing about 40 years of hip-hop and its influence on American culture. Author Dan Charnas -- whose cred comes partly from his years of working with Rick Rubin -- traces the genre's rich history from rap's street battles through MTV Raps and hip-hop's eventual conquering of the singles charts, forever influencing rockers and popsters along the way. Supplementing Charnas' observations and opinions come quotes and interviews from around 300 authorities or industry moguls including his former guru Rick Rubin, Russell Simmons, Monica Lynch, Jon Shecter, Bill Stephney, Lyor Cohen, and Ann Carli as it marches through history, one that even embraces then Harvard law student Barrack Obama, his eventual historic election, and his interesting connection to hip-hop. It's an amazingly informative read as, along the way, it connects the dots between commerce, the artists, the hustlers, the innovators, and so much more. "We will never be able to sell hip-hop at this radio station," said one of Hot 97's former general managers. But as its popularity grew organically, there was simply no way to keep rap down, and The Big Payback: The History Of The Business Of Hip-Hop exhaustively documents virtually all of the reasons why.
George Michael - Faith / Deluxe Edition
In 1987, former Wham-er George Michael set down the solo path with his album Faith that spent 87 weeks on the Billboard album charts, 12 of them occupying the #1 spot. Six out of its ten tracks became hit singles -- "I Want Your Sex," "Faith," "Father Figure," "One More Try," "Monkey," and "Kissing A Fool" -- and it sold over 10 million copies, won the Grammy for Best Album Of The Year, and copped three American Music Awards, while "Father Figure" won MTV's statue for Best Direction. It's hard to argue the importance of such an iconic album, though it isn't exactly Michael Jackson's Thriller. It rocks, it grooves, it jives, it moves, but in 2011, it's pretty difficult to speak its simplistic language. Then again, it influenced scores of musical newbies for a generation, with George's vocal affectations being mimicked by everyone from Elton John (whose duet of "Don't Let The Sun Go Down On Me" remains amazingly haunting) to every boy band that followed. The latter is not necessarily a good thing, but it shows George Michael's impact. Or was it this album's impact. Eh, no matter. It's an '80s essential, you already own the original, but the remastered deluxe edition bests that version with an additional CD of special mixes and edits, a DVD of the hits and EPKs, and a booklet that contains some great pix.
Start Here: "I Want Your Sex," "Hard Day - Shep Pettibone Remix," and "I Believe (When I Fall In Love)"
Tracks:
Disc 1
1. Faith
2. Father Figure
3. I Want Your Sex (Parts 1 & 2)
4. One More Try
5. Hard Day
6. Hand To Mouth
7. Look At Your Hands
8. Monkey
9. Kissing A Fool
10. A Last Request (I Want Your Sex)
Disc 2
1. Faith - Instrumental
2. Fantasy
3. Hard Day - Shep Pettibone Remix
4. I Believe (When I Fall In Love It Will Be Forever)
5. Kissing A Fool - Instrumental
6. Love's In Need Of Love Today - Live
7. Monkey - 7" Edit
8. Monkey - A cappella
9. Monkey - Jam & Lewis Remix
DVD
1. I Want Your Sex
2. I Want Your Sex (uncensored)
3. Faith
4. Father Figure
5. One More Try
6. Monkey
7. Kissing A Fool
Plus
"George Michael and Jonathan Ross Have Words" (a 60-minute 1987 Special)
Music Money Love Faith (25-minute original EPK)