On Wednesday, October 7, MTV premiered "Meet Me On The Equinox," Death Cab For Cutie's theme song for The Twilight Saga: New Moon. In case you missed it, take a look-see at Ben Gibbard and his gang's new one plus some tasty film footage: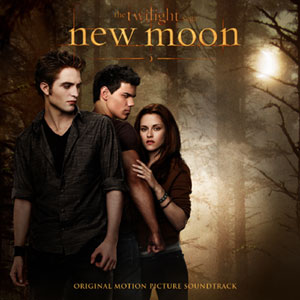 HIGHLY RECOMMENDED
Daryl Hall & John Oates - Do What You Want, Be What Your Are: The Music Of Daryl Hall & John Oates

"They are the most successful music duo of all time" reads Do What You Want, Be What You Are's back panel, and just the sheer amount of listed hits and overly familiar tracks is intimidating. Filled to the brim with radio staples like "Sara Smile," "Maneater," "Rich Girl," "She's Gone," "Kiss On My List," "I Can't Co For That (No Can Do)," "One On One," and about twenty-five other significant charters, Daryl Hall and John Oates' new 74-track assembly truly is one of the best box sets ever released. Their almost forty years of pop, Philly-inspired r&b, and rock is a very commercially and artistically successful amalgam, and no other pair in popular music--including the Carpenters and The Everly Brothers--has contributed this amount of memorable recordings to the pop vernacular.
And look at who their fans are: Mick Jagger, Todd Rundgren, Rick Nielsen, Smokey Robinson, Otis Williams, Dave Stewart, Ben Gibbard, Travis McCoy, Rob Thomas, Patrick Stump, Nile Rogers, Carly Simon, and many others who all have contributed testimonials to the 60-page booklet. It was mastered warmly, and the box packaging itself--sporting a "live" Daryl Hall and John Oates logo on its cover--is reverent and upscale, unusual for the schlocky, cost-cutting bundling most labels have adopted for their mutli-disc'd retrospectives.
As for its content, Daryl Hall and John Oates (with compilation producers Jeremy Holiday and Rob Santos) surprisingly get this box set exactly right, "surprisingly" because, at a glance, one might take objection to live tracks replacing some of the classic studio versions. However, the two live War Babies tracks ("Bennie G. And The Rose Tattoo" and "Better Watch Your Back") and Abandoned Luncheonette repertoire (including its title track and a formidable "Lady Rain") all spotlight fiery solos and fierce rhythm sections that the vinyl of the original studio records might have had problems containing years ago. Taped in London's New Victoria Theatre in 1975, guitarist Todd Sharp, drummer Eddie Zyne, and bassist Stephen Dees thoroughly rock-up Daryl and John's original visions of the songs, the one exception being "When The Morning Comes," a track whose original studio version was so good, there had better have been a good reason for replacing it. There was. This version features the real charm of Daryl and John singing together, its intimacy like that of their playing at a neighbor's party only without the drunken pitch and spilt beer. It's first rate, and a great souvenir of a time when the duo's future, as Tom Petty might say, was wide open.
H&O were blessed by having legendary producer Arif Mardin lovingly oversee their initial Atlantic recordings with the ever-eccentric Todd Rundgren stepping-in to push the pair's boundaries. Disc one contains three informative, pre-H&O tracks in addition to all of their early key major label productions except for the above-mentioned. But disc two has the harder task--shoring-up three phases of the Daryl Hall/John Oates "sound," moving from glam-r&b (Daryl Hall & John Oates and Bigger Than Both Of Us) to David Foster-produced pop-rock (Along The Red Ledge and X-Static), to self-helmed new wave-pop (Voices). It succeeds, and don't worry, the disc features every single "single" you need like "Rich Girl," "Sara Smile," "Wait For Me," "Kiss On My List" plus the 7" remix of "I Don't Wanna Lose You." The disc ends with a beautiful live version of "Everytime You Go Away," the Daryl Hall original that was a huge hit for Paul Young.
Disc three basically is made up of the Private Eyes pure pop period, the sweat-drenched H20 album, the Big Bam Boom transition, and a couple of stray dogs originally recorded for their hits collection, Rock 'N Soul Part 1. Disc four covers Ooh Yeah, Change Of Season, the Live At The Apollo experience, and one of the duo's latest studio albums, Do It For Love. It nicely throws in some live one-shots, like a personal read of "So Close" recorded in Portland, and the sexy "Me And Mrs. Jones" recorded six years ago at John Jay College in New York.
Moving from disc one through disc four, you can track Daryl and John's progress in music and styles. Some songs became archetypes for later tracks, some early experiments with time changes and key signatures later became smooth and exact, and some keyboard parts evolved from melotron to synthesizer du jour. But it all sounds good. (Sidebar: Abandoned Luncheonette was used in high end sound system outlets as an audiophile test disc, joined by Steely Dan's Aja, Boz Scagg's Silk Degrees, and Roxy Music's Avalon years later.) And the voices? Their emotional impact and technical expertise just kept getting better and better from album to album. So, take this box set home and study it. It's all but a tutorial in how to merge pop, r&b, and rock intelligently while having fun doing so. It's got a bigger soul than most overkill box sets that just glamorize the mundane, ego-stroking as they attempt to re-write music history. And no more John Oates jokes, please. After listening to this package top to bottom and digesting most of the best this pair has to offer, you'll understand why this team absolutely is two halves of a whole lot of talent. Start Here: "When The Morning Comes" and, of course, "She's Gone"
Tracks:
Disc One
1. Girl I Love You - The Temptones
2. I Need Your Love - The Masters
3. Say These Words Of Love - The Temptones
4. Perkiomen
5. I'm Sorry
6. Fall In Philadelphia
7. Waterwheel
8. Lilly (Are You Happy)
9. Had I Known You Better Then
10. Las Vegas Turnaround
11. She's Gone
12. You're Much Too Soon
13. Is It A Star
14. It's Uncanny
15. Love You Like A Brother
16. Lady Rain - Live
17. Bennie G. And The Rose Tattoo - Live
18. Better Watch Your Back - Live
19. Abandoned Luncheonette - Live
20. When The Morning Comes - Live
Disc Two
1. Camelia
2. Sara Smile
3. Alone Too Long
4. Gino (The Manager) - 2009 remix
5. Ennui On The Mountain
6. Out Of Me, Out Of You
7. Back Together Again
8. Rich Girl
9. Crazy Eyes
10. Have I Been Away Too Long
11. August Day
12. It's A Laugh
13. I Don't Wanna Lose You - 7" remix
14. Wait For Me
15. Time's Up (Alone Tonight)
16. The Woman Comes And Goes
17. How Does It Feel To Be Back
18. You've Lost That Lovin' Feeling
19. Kiss On My List
20. Everytime You Go Away - Live
Disc Three
1. You Make My Dreams
2. Private Eyes
3. Head Above Water
4. Did It In A Minute
5. Your Imagination
6. I Can't Go For that (No Can Do)
7. Don't Go Out - previously unreleased
8. Maneater
9. Family Man
10. One On One
11. Go Solo
12. Say It Isn't So
13. Adult Education
14. Out Of Touch
15. Method Of Modern Love
16. Some Things Are Better Left Unsaid
17. Possession Obsession - Live
18. A Nite At The Apollo Live! The Way You Do The Things You Do/My Girl - Live
Disc Four
1. Everything Your Heart Desires - video mix
2. Missed Opportunity
3. Keep On Pushin' Love
4. Storm Warning - previously unreleased
5. Change Of Season
6. Starting All Over Again - Live
7. So Close - Live
8. Do It For Love
9. Forever For You
10. Heartbreak Time
11. All The Way From Philadelphia - previously unreleased
12. Have You Ever Been In Love - previously unreleased demo
13. Me & Mrs. Jones - Live
14. I Want Someone - Live from Daryl's House/previously unreleased
15. Do What you Want, Be What You Are - Live/previously unreleased
16. Dreamer - redux
Harper Simon - Harper Simon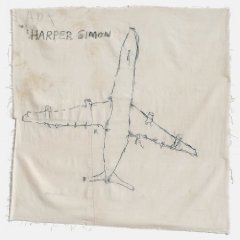 Howdy,
I'm gonna tell you a story
Most of it is true
It goes back to my early memory
And maybe it will show you
Why I do the things I do
I was born in New York City
But my mom's from Tennessee - from "Tennessee" written by Harper Simon and Paul Simon
Finally. The imminent release of Harper Simon's debut solo album has been rumored for about two years now, his joint project with step-mom Edie Brickell (The Heavy Circles) the closest we came to actually hearing his work (if you don't count his contributions to Menlo Park). Actually, ever since his father Paul sang about Harper in "St. Judy's Comet" and "Graceland" (and don't forget One Trick Pony's implied storyline about him), Simon fans have been wondering if the kid was going to be a chip off the ol' woodblock. Why, yes, he is indeed.
The singer-songwriter-guitarist at last delivers his fine solo debut, and it never disappoints, even when it's proudly not trying to prove itself. Filled with acoustic pastel pop, Harper Simon not only doesn't make his famous daddy look so dumb (a quote from "St. Judy's Comet"), but it shows off his lessons in songwriting plus his gene pool in songs like the very Simon & Garfunkel "Wishes And Stars" (that even includes "Cloudy" chimes, co-written with novelist Ben Okri) and "Tennessee" (complete with smart, checklist lyrics, co-written with pops). That's not to say the album is any kind of mimic, it's not, and it happily mixes styles while displaying plenty of other influences along its ten-track trot (such as Neil Young in both "Shooting Star" and "The Shine").
Partly recorded in Nashville and with his dad's first generation producer Bob Johnston helping out, the second generation Simon taped a handful of songs including "All I Have Are Memories," "The Shine," and "Ha Ha" with musical backing by Dusty In Memphis drummer Gene Chrisman, "Suspicious Minds" bassist Mike Leech, Patsy Cline's pianist Hargus "Pig" Robbins, harmonica blower Charlie McCoy, and guitar god Al Perkins. The remaining folk-rock efforts were recorded in Los Angeles and New York with contributions by drummer Steve Gadd, Petra Haden, Sean Lennon, Yuka Honda, and that other Simon.
Harper's music vacillates from the intense, under two-minute "All To God" (his inside-out "American Tune"...make that "Benedictus") to the blissful "Wishes And Stars" that may be the album's best track, it teeming with Chris Bell vibes and S&G symmetry. Harper's whispery, doubled tenor treats his lyrics less emphatically than, say, the older Simon. But "Ha Ha" laughs with his family's sense of humor and chord patterns; "Cactus Flower Rag" almost borrows from the Tex-country Brickell side of the family; and "Berkeley Girl" rips a page out of Paul Simon's phonetic rule book when its lyrics flesh out the song's star as having "the smile of Joan Fontaine" while she "drives a carmengia." And, beautifully, if you close your eyes while Harper sings that song's "I'm not too certain 'bout many things," you know it's a Simon for sure.
It's understandable that every generation wants to separate themselves from the previous one, but this is a case where the artist should be extremely proud of what's been passed down to the son. Being in that lineage, one can only imagine the pressure--self-imposed or otherwise--that was on Harper to live up to his father's level of genius. The good news is he doesn't ever try, he just throws his intuitions against the wall to see what sticks and, for the most part, it's all pretty tasty. Harper Simon definitely will please his dad's fans, lovers of harmony, and some Byrds watchers as well. Start Here: "Wishes And Stars" and "Berkeley Girl"
Tracks:
1. All To God
2. Wishes And Stars
3. The Audit
4. Shooting Star
5. Tennessee
6. Ha Ha
7. Cactus Flower Rag
8. All I Have Are Memories
9. The Shine
10. Berkeley Girl
Tour Dates
Oct 14: The Echo - Los Angeles, CA
Oct 15: The Jimmy Kimmel Show - Los Angeles, CA
Oct 30: The Mercury Lounge - New York, NY
Nov 3: Iron Horse Music Hall - Northampton, MA
Nov 4: Café 939 - Boston, MA
Nov 6: Doylestown, PA
Nov 7: The Southern - Charlottesville, VA
Nov 8: Jammin Java - Vienna, VA
Nov 11: The Warhol - Pittsburgh, PA
Nov 12: Magic Stick - Detroit, MI
Nov 15: 3rd and Lindsley - Nashville, TN
Nov 17: Hi Tone - Memphis, TN
Nov 20: The Bishop - Bloomington, IN
Nov 21: Rumba Café - Columbus, OH
Nov 22: Lincoln Hall - Chicago, IL
Nov 24: Cedar Cultural Center - Minneapolis, MN
Harper Simon with The Chapin Sisters, Sean and Sara Watkins, Benmont Tench, and others at Largo 9-9-09:
Harper Simon as a kidling with his famous daddy singing "Bingo" in the studio (and record manufacturing?):
Joan Baez - How Sweet the Sound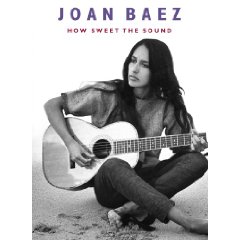 This Wednesday, October 14, Joan Baez's life and her activism will be celebrated on PBS stations nationwide through the documentary How Sweet The Sound that will be broadcast as part of its popular American Masters series. Directed by Mary Wharton and produced and written with Mark Spector (with Cliff Chenfeld and Craig Balsam exec producing), this vivid, sometimes heart-wrenching depiction of Baez's history and efforts to bring about social justice starts with her early folk years with vintage footage of her performances at Cambridge's Club 47 and the Newport Folk Festival. But it quickly moves on to her fighting for racial equality in the South and involvement with Martin Luther King, imprisonment(s) for acts of civil disobedience and draft protests, her controversial visit to North Vietnam, her concerts in support of Vaclav Havel's efforts in Czechoslovakia, and other international political events. Off-camera interviewer and consultant Anthony DeCurtis helped maintain its historical and conceptual accuracy, and overall, the presentation achieves its goal--to enlighten the viewer on not only Baez's life, but on national and international causes where non-violent activities were introduced to bring about peace and change. Filmed interludes and personal reflections include those by Jesse Jackson, Bob Dylan, David Crosby, Steve Earle, and Roger McGuinn. Also included are separate conversations between Baez and Dar Williams, Bill Fegan, Bishop Earnest Palmer, Steve Earle, and Vaclav Havel.
This documentary also will be released as a DVD/CD combo on October 13, and the CD portion of How Sweet The Sound is the best "compilation" you're going to find on the music of Joan Baez mainly because many of its tracks are like time capsules of culture-shifting moments. Though there are a few original "hits" included--such as "The Night They Drove Old Dixie Down," "A Song For David," and "Carry On"--the majority of the album is live, covering Baez's early folk standards that contained social commentaries ("Fennario," "Oh Freedom"); and there are many personal highlights such as her ode to her old flame Bob Dylan, "Diamonds And Rust," whose lyrics especially benefit from a slowed-down tempo. The playful duet with Dylan on "I Pity The Poor Immigrant," taken from the Rolling Thunder tour, is one of the album's lighter moments, it featuring the most fake endings probably of any song ever; and there is the touching "Love Song To A Stranger" that serves as Baez's late-life summary of what happens to someone's intimacy when he or she is living cause to cause; finally, there's her live cover of Steve Earle's "Jerusalem" that is the perfect closer, it serving as an anthem for continuing the good fight, something Baez continues to this day. Start Here: "With God On Our Side" and "A Song For David"
(NOTE: This Wednesday, October 14, please check out the HuffPost interview with Joan Baez.)
CD Tracks:
1. Man Smart, Woman Smarter
2. I Never Will Marry
3. Barbara Allen
4. Silver Dagger
5. Fennario
6. Oh Freedom
7. With God On Our Side
8. A Song For David
9. The Night They Drove Old Dixie Down
10. Carry It On
11. I Pity The Poor Immigrant - with Bob Dylan
12. Diamonds And Rust
13. Love Song To A Stranger
14. Day After Tomorrow
15. Jerusalem
Bob Dylan - Christmas In The Heart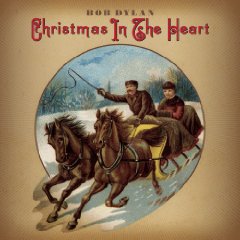 Oh, you little Grinches you. The snickering and parodies started the second this album was announced. What, Bob Dylan can't have a little X-mas fun? This album probably will be getting the most play in most houses this holiday season (regardless of faith), so get used to it. And this isn't root canal, you know? It's a sweet jumble of styles that don't stray too far from his latest productions, meaning no icky-cuteness will be invading your Dylan airspace or airwaves--though, if you consider the playful female chorus that backs "Winter Wonderland" trite, then, oh well. And those not-quite-Jordanaires vocals that back "I'll Be Home for Christmas" may induce a twitch or two. Okay, there's that higher octave unison chorus on "Little Drummer Boy" that will have you shooting a dirty look at your CD player. And sure, that '60s NYC pizza-parlor take on "Must Be Santa" (with extra cheese) may be a skipper. Hmmm. Oh, hell, it's Christmas for chrissake, let's just relax and have a good time, alright? Bob sure did. (By the way, all proceeds are going to Feeding America that will provide more than 4 million meals to 1.4 million families in need this holiday season.) Start Here: "Christmas Blues"
Tracks:
1. Here Comes Santa Claus
2. Do You hear What I Hear?
3. Winter Wonderland
4. Hark! The Herald Angels Sing
5. I'll Be Home For Christmas
6. Little Drummer Boy
7. Christmas Blues
8. O' Come All Ye Faithful (Adeste Fideles)
9. Have Yourself A Merry Little Christmas
10. Must Be Santa
11. Silver Bells
12. First Noel
13. Christmas Island
14. Christmas Song
15. O' Little Town Of Bethlehem
Five For Fighting - Slice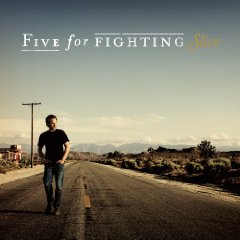 John Ondrasik's voice has never sounded better and, technically, this is his best album yet. But that's the problem. His songwriting, which used to be his most impressive superpower, now is tranquilized by the homogeneous sounds surrounding his topics. Since "Superman," John seems to have been fishing for an identity for himself that appeals to the masses when he shouldn't be giving a fling about them. The question is, does he really need to be Five of anything anymore, can't he just be John Ondrasik? Who is that guy, anyway? This album, with its nice, shiny production and expertly tucked-in vocals won't explain that at all, its focus more concerned with a run of at least five or six CW/Fox/ABC-Family licenses.
Again, nothing sucks here, and the songwriting is strong though jammed with forced colloquial phrases and cliches. Of course, we get the obligatory basketball reference in "Note To The Unknown Soldier" who, apparently, needed a snappy pop waltz to document his or her existence. We get a reference to blogging in the title track, then there's the best Barry Manilow meets Rupert Holmes chord progression in "Tuesday," we find out he's a "realistic man" (ah-ha! a character clue!) in "Chances," and "Love Can't Change The Weather" is way too David Gates-y, Christopher Cross-y, or Richard Marx-y for a serious singer-songwriter making records in 2009. Sadly, these recordings carry the generic fingerprints of American Idol and Disney, both Goliaths having regulated pop music unchallenged for far too long now. (Won't anyone end the madness?) As far as FFF, there should be something more to say about this project beyond, "Yeah, sounds pretty good, I play it while I'm baking." John Ondrasik is a fine artist that needs to get back in the kitchen and cook up something fresher, pronto, something spicier than the milquetoast presented here. Start Here: "Slice"?
Tracks:
1. Slice
2. Note To The Unknown Soldier
3. Tuesday
4. Chances
5. This Dance
6. Above The Timberline
7. Transfer
8. Hope
9. Story Of Your Life
10. Love Can't Change The Weather
11. Augie Nieto
Built To Spill - There Is No Enemy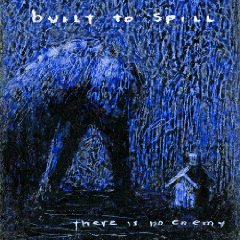 Built To Spill's new album There Is No Enemy offers spots of flannel wisdom over the course of its eleven tracks. First, we get "Aisle 13"'s "No one knows 'cause no one wants to know what they might find, no one sees 'cause no none wants to see what's in their mind," and there's also "Hindsight" that offers that the noun has "...given me too much memory" and ponders "is that grass just greener 'cause it's fake?" Another gem is found in "Planting Seeds" that goes "Just because it's obvious doesn't mean it's even true, heard it all and I believe that you deserve another point of view." That last line is the kicker since this album sounds so built to be familiar; on the other hand, over the last decade, that point of view has expanded, the writing has matured, and so has Built To Spill's approach to making not-so-angst-y pop.
This time out, band leader Doug Martsch and his Neil Young-meets-Mew vocals opine with much authority, and the reverberated, melodic jangles of "Nowhere Lullaby," the ELO/George Harrison guitars, lightening-quick piano arpeggios, and ever-bending strings of "Good Ol' Boredom," and the "la-la-la-la"'s of "Life's A Dream" might have you thinking you've tuned-in to Channel 7 on XM (it's the seventies, babe). There Is No Enemy returns the band to the level of quality we found on their nineties releases Perfect From Now On and Keep It Like A Secret. "Life's A Dream" sounds like the single that's eluded them for years, though they've had a lot of time to re-work this one into shape (having performed it for quite a while). "Pat" is a fine energized package, though it really never amounts to much more than a snapshot of early indie-ness. "Done" feels great with its "yeah, yeah, yeah, yeah" refrain, and "Planting Seeds" starts off well enough then progresses into its clever "I'd hand it to time if I knew where the time had gone" lyrics before hitting a chorus that might be too wordy to be catchy (that's a good thing). In "Things Fall Apart," the blokes get quite British in the bridge, and the thoughtful ballad-turned-rocker "Tomorrow" closes things nicely. Start Here: "Life's A Dream"
Tracks:
1. Aisle 13
2. Hindsight
3. Nowhere Lullaby
4. Good Ol' Boredom
5. Life's A Dream
6. Oh Yeah
7. Pat
8. Done
9. Planting Seeds
10. Things Fall Apart
11. Tomorrow
ALSO CHECK OUT...
Lucero - 1372 Overton Park
For the uninitiated, Ben Nichols' initial vocal appearance on "Smoke" might scare you, so finish that swig o' beer beforehand. It's not quite the universe-altering surprise Tom Waits fans experienced when Small Change's opening track "Tom Traubert's Blues" re-introduced us to our overly-gin-soaked street hero, but Nichols' aggressiveness and energy immediately grabs you by your ears then pounds you with tough guy postures and romantic anti-heroism that gets you four credits in Springsteenology 101. 1372 Overton Park is fun, it's good, and it's a kind of soulful Memphis rock complete with horn sections, Hammond B-3, super-compressed, biting guitars, and plenty of bad-ish boy attitude. Another plus is it was recorded at famed Ardent Studios, though the ghosts of that establishment probably are wondering what Lucero's intentions ultimately are for the Memphis sound's legacy.
"Johnny Davis" and "Halfway Wrong" are the best of this collection's bar rock, while "Goodbye Again" (not the John Denver song) and "Hey Darlin' Do You Gamble?" show the big bruiser and the boys have a big heart. And with minimal production, the song "Mama" wraps up the album with a sentimental letter: "Mama, your boys, we might make mistakes, but we know where we're from, and we know how we were raised...mama, we're still your boys." It's such a sweet moment, you kind of wish songwriter Ben Nichols' character on the album spent more time behind an acoustic guitar instead of a pool cue. By the way, "1372 Overton Park" (as opposed to Henry Gross' "Overton Square") is where the band lived in Memphis, but Elvis fans will remember it as the dojo where The King took karate lessons. In case you'd like a map of where that slightly famous establishment once existed (it recently having been demolished), the CD booklet supplies such a thing, so plan your next trip to Memphis accordingly. Start Here: "Smoke"
Tracks:
1. Smoke
2. What Are You Willing To Lose?
3. Sounds Of The City
4. Can't Feel A Thing
5. The Devil And Maggie Chascarillo
6. The Sixes And Sevens
7. Goodbye Again
8. Johnny Davis
9. Darken My Door
10. Halfway Wrong
11. Hey Darlin' Do You Gamble?
12. Mom
WAS A GUILTY PLEASURE:

Andy Williams - Moon River: The Very Best Of Andy Williams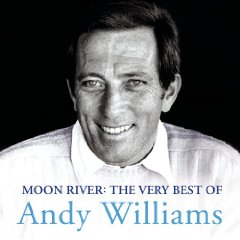 Only out of respect for the label that released this and his former manager, the late Alan Bernard, who was one of the principles of Mary Tyler Moore's Nashville record label is this collection even getting mentioned after the ridiculous anti-Obama rant spewed by the singer. Accusing the president of "following Marxist theory" and "wanting the country to fail" was delusional beyond words. Start Here: Does It Matter Now?
THIS WEEK'S NEW ALBUMS:
Ben Allison - Think Free
Gregg Allman - One More Silver Dollar: The Solo Years 1973-1997
David Archuleta - Christmas From The Heart
Ólafur Arnalds - Found Songs
Joan Baez - How Sweet the Sound (CD/DVD)
Baroness - Blue Record
Bowling For Soup - Sorry For Partyin'
Jim Brickman - Greatest Hits
Tracy Byrd - Greatest Hits
Chairmen Of The Board - A Little More Time: The Very Best Of Chairmen Of The Board (double disc)
Barbara Cook - The Essential Barbara Cook Collection (6 CD box set)
Barry Cowsill - US1 (reissue)
Charlie Daniels & Friends - Joy to the World: A Bluegrass Christmas
Del Tha Funkee Homosapien & Tame One - Parallel Uni-Verses
Neil Diamond - A Cherry Cherry Christmas
Bob Dylan - Christmas In The Heart
Echo & The Bunnymen - The Fountain
Linda Eder - Soundtrack
Five For Fighting - Slice
The Flaming Lips - Embryonic
Aretha Franklin - Just a Matter of Time: Classic Columbia Recordings -- 1962-1966 (double disc)
Jerry Garcia/Howard Wales - Hooteroll?
Gazpacho - Tick Tock
Joe Gideon & The Shark - Harum Scarum
John Gorka - So Dark You See
Buddy Guy - Buddy's Baddest: The Best of Buddy Guy
Daryl Hall & John Oates - Do What You Want, Be Who You Are: The Music of Daryl Hall & John Oates (4 CDs box set)
Har Mar Superstar - Dark Touches
House Of Lords - Cartesian Dreams
Natalie Imbruglia - Come To Life
The Jackson 5 - Ultimate Christmas Collection
Lisa Kessler - The Magic Of Christmas
Kristeenyoung - Music For Strippers, Hookers, And The Odd On-Looker
Los Lonely Boys - 1969 (EP)
Madness - Total Madness: All The Greatest Hits & More! (CD/DVD)
Barry Manilow - In The Swing Of Christmas
Mannheim Steamroller - Mannheim Steamroller Christmas: 25th Anniversary Collection (double disc)
Mario - D.N.A.
Nellie McKay - Normal As Blueberry Pie
Erin McKeown - Hundreds Of Lions
James McMurtry - Live in Europe (double disc)
Mean Creek - The Sky (Or The Underground)
Motown - The Ultimate Motown Christmas Collection (double disc)
Grant-Lee Phillips - Little Moon
Pi - Fire Horse Girl
Playing For Change - Playing For Change: Songs Around the World (deluxe edition reissue)
Reel Big Fish - Greatest Hits ... and More
The Righteous Brothers - The Definitive Collection
The Brian Setzer Orchestra - Songs From Lonely Avenue
Sherwood - Qu
Shortyo - King Of The Kounty
Harper Simon - Harper Simon
Skeletonwitch - Breathing The Fire
Stevie Stone - New Kid Comin'
SugarLand - Gold And Green
The Summer Set - Love Like This
The Temper Trap - Conditions
Rick Wakeman - The Six Wives of Henry VIII: Live At Hampton Court Palace
Andy Williams - Moon River: The Very Best Of Andy Williams
Jason Yates - Jason Yates
Yes - 90125 (gold CD reissue)
DON'T BE BLUE, HERE COMES LOU!:
Press Release
LOU REED'S LEGENDARY HEARTS (1983) AND NEW SENSATIONS (1984) REISSUED ON CD
HIGHLY ACCLAIMED ALBUMS RECORDED WITH ROBERT QUINE, FERNANDO SAUNDERS, FRED MAHER
Out of print for over 10 years
Latest releases from Iconoclassic Records arrive on October 20, 2009
Lou Reed is among the most groundbreaking, influential, at times confounding, and always compelling figures that rock & roll has produced over the past 40+ years. Lyrically delving into previously unexplored realms of sexual transgression and drug use with his band the Velvet Underground, Reed's solo career saw him evolve his image from glam rocker to depraved junkie to avant-garde sound sculptor to proto-punk pioneer to average your New Yorker, all linked by his trademark streetwise, sing-speak vocals.
After a half decade at Arista Records, in 1982 Reed rejoined the roster of RCA Records, with whom he'd previously issued Transformer, Berlin and Rock N Roll Animal, among others. Newly sober and married, Reed dropped his guard and plugged in his guitar for a tough-minded trilogy of albums that progressively took him through the darkness and into the light. Instead of the character portraits of earlier works, a 40-year-old Reed turned the focus squarely on himself and the people he knew, directly addressing adult concerns in a series of intelligent, honest, fearless and heartfelt songs. Pairing Reed's sharpest writing with stripped-down arrangements and straightforward, almost "invisible" production, the albums The Blue Mask, LEGENDARY HEARTS and NEW SENSATIONS brought Reed back to critical approbation, reconnected him with his audience, and set the course for the majority of his future work including the critical and commercial triumph of New York.
Originally released on RCA Records in 1983 as the follow-up to the highly acclaimed The Blue Mask, LEGENDARY HEARTS teamed Lou Reed with guitarist Robert Quine, fretless bass player Fernando Saunders and drummer Fred Maher - often cited as the finest accompanists of his solo career - resulting in one of his leanest, most band-oriented records. In Robert Quine, Reed had found a foil and creative sparring partner, resulting in masterful guitar interplay not heard since Reed teamed with the Velvet Underground's Sterling Morrison. LEGENDARY HEARTS continues the soul-searching that Reed had begun on The Blue Mask while lightening the mood slightly. As Patti Smith Group guitarist Lenny Kaye writes in a new essay for this LEGENDARY HEARTS reissue, "Though the autobiographical details draw from Lou's experience and worldview - the album is dedicated to his then-wife Sylvia and came at a time when he was achieving sobriety - these are filtered through an artist's sensibilities!"
Longtime Lou Reed supporter, critic Robert Christgau, rated LEGENDARY HEARTS an A grade in his original 1983 review, writing that "'Legendary Hearts' and 'Betrayed' clarify Reed's commitment by laying out the down side of romantic marriage; 'Bottoming Out' and 'The Last Shot' and the elegiac 'Home Of The Brave' excise melodrama from his waves of fear. Equally important, 'Martial Law' and 'Don't Talk To Me About Work' and the almost, well, liberal 'Pow Wow' prove that sometimes his great new band is just a way for him to write great new songs..." David Fricke in a 4-star Rolling Stone review, declared LEGENDARY HEARTS "one of the singer-guitarist's most powerful solo statements - or, if you will, understatements. The gray nakedness of the performances and frayed lyrical nerves of the songs underline the familial tension, romantic hurt and emotional desperation pumping through LEGENDARY HEARTS."
1984's NEW SENSATIONS is the most uniquely upbeat album in Lou Reed's canon, kicked off with "I Love You, Suzanne," as close as Reed ever came to a straight "pop" song. Also featuring the title track and "My Red Joystick," NEW SENSATIONS introduced Reed to a new, younger audience through MTV and major college radio airplay - the album ranked #4 in CMJ's "Top 20 Most-Played Albums of 1984." The pop accessibility of NEW SENSATIONS was not a capitulation to the marketplace, but a sign of the kind of strong personal shape Reed was in. NEW SENSATIONS does have its darker moments, with violence lurking just below the surface, though it never turns bleak.
Rolling Stone, in a four-star review by Kurt Loder, called NEW SENSATIONS "a long-overdue delight...for my money, the most consistently winning rock & roll album Reed has had a hand in since Loaded, the Velvets' brilliant 1970 studio farewell...Reed's talent for delineating complex emotional attitudes within seemingly simple song forms has rarely been so effectively employed. Whether he's lamenting the hard times of a violent (and possibly psychotic) old pal in the lovely, loping 'My Friend George,' celebrating the dangers and illicit delights of street life in 'High In The City' (his best I-love-New York opus since 'Walk On The Wild Side') or cheerily embracing his own mortality in 'Fly Into The Sun,' each of the songs here pans out in the end as an unpretentious gem...Never before has Reed seemed so completely and joyfully human as he does on NEW SENSATIONS..."
Out of print in the U.S. for well over a decade, both LEGENDARY HEARTS and NEW SENSATIONS have been digitally remastered from the original master tapes by Grammy-winning engineer Vic Anesini, who previously oversaw the acclaimed remastering of Reed's Transformer. The CDs are augmented with new liner notes and expanded packaging. All songs on both sets are written and produced by Lou Reed (NEW SENSATIONS is co-produced with John Jansen).
Lou Reed - Legendary Hearts
(originally issued 1983, as RCA AFL1-4568)

Tracks:
1. Legendary Hearts
2. Don't Talk To Me About Work
3. Make Up Mind
4. Martial Law
5. The Last Shot
6. Turn Out The Light
7. Pow Wow
8. Betrayed
9. Bottoming Out
10. Home Of The Brave
11. Rooftop Garden
Lou Reed - New Sensations
(originally issued 1984, as RCA AFL1-4998)

Tracks:
1. I Love You, Suzanne
2. Endlessly Jealous
3. My Red Joystick
4. Turn To Me
5. New Sensations
6. Doin' The Things That We Want To
7. What Becomes A Legend Most
8. Fly Into The Sun
9. My Friend George
10. High In The City
11. Down At The Arcade