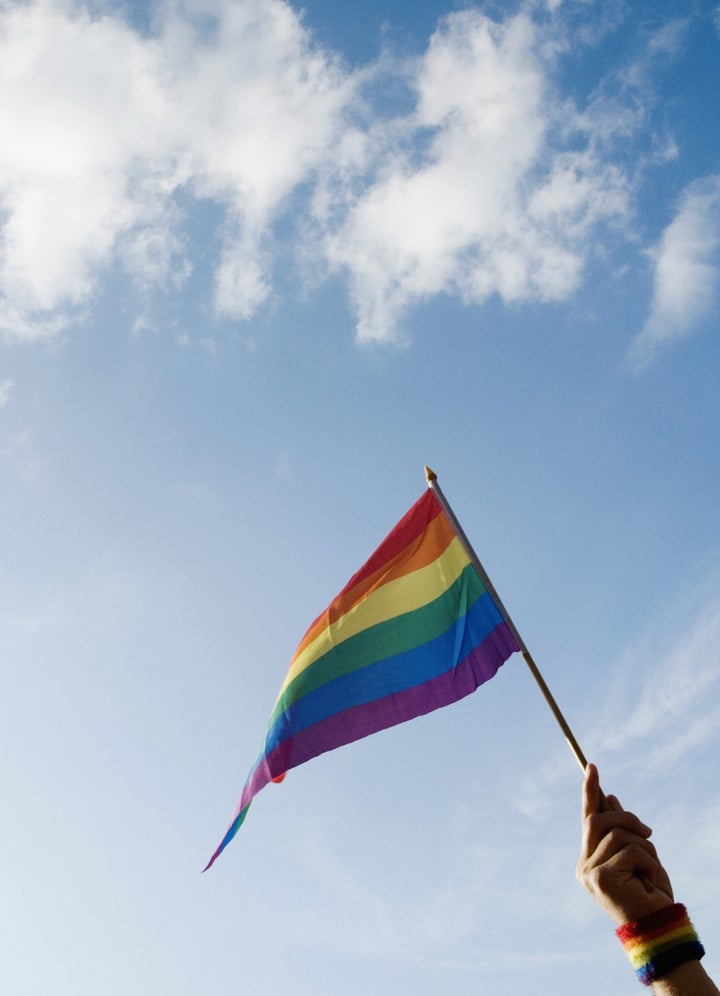 Check out this new video from Erasure for their classic hit, "A Little Respect." All funds from the video and song will be donated to The Hetrick-Martin Institute, the nation's oldest and largest LGBTQ Youth Service Organization. The Hetrick-Martin Institute provides a safe and supportive environment to all young people regardless of race, genre and sexual orientation.
Erasure wanted to do something a little extra to spread light on this inspiring message of tolerance and to help raise money for an organization that is on the front line for gay and human rights.
The video was filmed in New York City in the West Village and features a youth chorus from The Hetrick-Martin Institute as well as some other famous faces you might recognize (ahem... hello Precious, get your groove on!) Directed by filmmaker Jason Stein, the original version for "A Little Respect" was released in 1988 on the record The Innocents, the first Erasure record to hit #1 in the UK.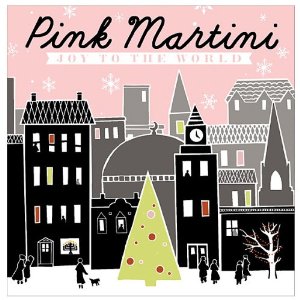 Mike Ragogna: Hello, Thomas.
Thomas Lauderdale: Hello, how are you?
TL: You know, I am a little disoriented as I just got off a plane and ended our three week East Coast tour, so I'm dizzy, in Portland, and walking the streets having meetings and thinking about the holidays that are upon us.
MR: The holidays that are upon us give much "joy to the world," you might say.
TL: (laughs) Which just happens to be the title of our album.
TL: That's incredible that you played right into that. That's awesome.
MR: Okay, we have to stop this now. About the album...
TL: Joy To The World is not only a Christmas album, but it's a non-denominational, very inclusive holiday album which includes not just the classics of "We Three Kings," "Santa Baby," and "White Christmas," but also there is a Hebrew prayer called "Elohai, N'tzor," and a Hanukkah song called "Ocho Kandelikas (Eight Candles)." There is a Chinese New Years song, a verse of "Silent Night" in Arabic. It's a global holiday venture.
MR: And even though it's a Christmas album, the sound is consistent with what you've been doing from the beginning.
TL: This album was kind of like working on the first album in the sense that there was nothing to lose, and it was very innocent, and I had three months to start and finish it, and it all came together really fast.
MR: For the most part, it's China Forbes who sings the lead vocals on everything?
MR: You start off the album with "White Christmas," China's version, then feature a special guest for "Part 2."
TL: Yes... Japanese pop star Saori Yuki, who is the Barbara Streisand of Japan. This is the first time that I know of that "White Christmas" has been recorded in Japanese. In his lifetime, the author of that song, Irving Berlin, forbade that song to be sung in Japanese because he fought during World War II. But fortunately, we were able to get in touch with the heirs of the Berlin estate, and they gave us the green light to record (it) in Japanese. I am really happy about that.
MR: Another multi-regional approach was taken with the Ukrainian version of "The Carol Of The Bells."
TL: In this country, it's known as "The Carol Of The Bells," but originally, it was written in 1916 by a Ukrainian composer named Mikhail Leontovich. He was a choirmaster and wrote hundreds of pieces, but this was his most famous. He wrote the original lyrics in Ukrainian, and they tell the story about a lark who flies in on New Year's Day, thus bringing good fortune on the New Year. So, we brought it back to the original Ukrainian, and it is sung by a fantastic choir here in Portland called the Pacific Youth Choir. They learned Ukrainian and we had bells. It's really beautiful.
MR: And as you mentioned, there's also have "Eight Little Candles."
TL: Yes, it was sung in Ladino, which is the Yiddish intersection of Hebrew and Spanish. It's a song written 25 years ago by Flory Jagoda, and is sung by Ari Shapiro, the NPR White House correspondent.
TL: He is amazing. He is from Portland and is the most perfect person I know in the entire world. It's almost too much. Tall, handsome, very smart, modest, he sings, owns a great house, has great taste. He flies in Air Force One and he's nice. If I didn't adore him, I'd be jealous.
MR: What gave you the inspiration to do a Christmas album at this point?
TL: Starbucks. They approached us and commissioned this album. I vowed never to do a holiday album as I thought it was cheesy and entirely too opportunistic financially. But I am now on the other side of that given hard economic times (given) the fact that there are very few distributors of music left in America with the demise of Tower and Virgin Records. Most mom and pop record stores across the country are just totally decimated. Starbucks is one of the last record distributors left across North America. We had a long relationship with Starbucks, and when they called and asked us to consider doing one, I thought to myself that I would be insane to say no. So I said yes.
MR: This is more ambitious than most holiday albums out there because of the work and diversity you put into it.
TL: There aren't that many great Hanukah songs, strangely enough, but there is a Chinese New Year song. It's sort of global. I guess it's sort of a New Year's album.
MR: It covers a lot of ground.
TL: I love holiday music. I grew up with Harry Connick, Jr. and Barbra Streisand...
MR: How about A Partridge Family Christmas Card?
TL: You know, I have that album and I can't say I listen to it a whole bunch. I can say that I listen to the Carpenters' Christmas album.
MR: Yeah, the Carpenters' Christmas Portrait album, there you go. These days, it seems to be almost as definitive a holiday album as Bing Crosby's Merry Christmas.
TL: And then, of course, the A Charlie Brown Christmas score is really amazing.
MR: Vince Guaraldi, absolutely. So, what inspired you to assemble the entity Pink Martini?
TL: Pink Martini started sixteen years ago. I had graduated from college and moved back to Portland, Oregon, where I was raised and I was working in politics, actually thinking that I might someday become mayor of Portland. Being the eager beaver sort of politician in training, I went to several political fund-raisers and was totally dismayed at the kind of music that was being played.
So, there was one particular campaign that was in 1994. I had just seen Pee Wee Herman's Christmas Special on television and seen, among other incredible guests from Charo to Cher, The Del Rubio Triplets. Three gals, three guitars between the ages of 70 and 80 who strummed guitars and sang covers of "Walk Like An Egyptian" and "Whip It."
I brought them to town to do a fundraising concert and needed an opening act, so that's how the band started. If it wasn't for Pee Wee Herman's Christmas Special, there would be no Pink Martini.
MR: Did you ever have a conversation with Paul Reubens about that?
TL: I just went and saw his show on Broadway and I really wanted to communicate all of that with him, but I felt ridiculous and I was cold also and didn't wait around afterwards. I want to write him a letter and send him the albums and let him know that there is this whole organization based in Portland, Oregon, of 20-some musicians, all inspired by his Christmas special. It was also, by the way, very inclusive because it had a Hanukkah portion and a "Feliz Navidad" section with Charo. He is awesome.
TL: After we did this concert, we became the house band for progressive causes in Portland, Oregon. We would do fundraisers for the environment, affordable housing, civil rights, public housing, music programs, energy, bicycles. If it's progressive, we probably did a fundraiser for it.
MR: Your European debut was at the Cannes Film Festival?
TL: We took the band to France because I had traveled there with China the year before and I thought the band would do really well there. We funded ourselves, got a couple of gigs, and launched our European career. We were more popular in Europe before we ever had a career outside of Portland, Oregon.
MR: That makes sense given the type of music you create. It's intelligent and not particularly Americanized.
TL: It's European-ish. We are almost like a European band.
MR: Yeah. And you had your orchestral debut with The Oregon Symphony in 1998?
MR: And you worked with Norman Leyden.
TL: He was Glenn Miller's last arranger. He started in the early '40s working with Glenn Miller, and then led The Oregon Symphony for several decades and gave us our first orchestral break. We have gone on to have a career with other orchestras around the country--The Hollywood Bowl with The LA Philharmonic Orchestra, The Omaha Symphony...
MR: ...The National Symphony at the Kennedy Center?
TL: Yes. We are going to play there again in April and Ari Shapiro is going to be on that show as well.
MR: Can you tell us how you met China.
TL: I met China, when we were both undergraduate students at Harvard. I met her the first year somewhere in the yard. She was this huge personality in musicals like Evita, and she had this incredible voice and presence. We lived, the following year, in the same dormitory, Adams House, and she was really the Queen of the dining hall. She could tell stories, sing...she could do it all. We had so much fun together in our college years and we went our separate ways.
I started the band and she was living in New York and I didn't really get along with the first singer in the band and suddenly thought of China. I called her up and tricked her into flying to Portland and then fly in every couple of weeks from New York where she would rack up a bunch of frequent-flier miles. Eventually, she gave up and moved here. Then we had a child and bought a house.
MR: Your music has been in movies, television and most notably, in The Sopranos and also The West Wing.
TL: I think I saw one episode of The Sopranos and thought it was really too violent. But I love The Office and The Mary Tyler Moore Show which isn't on anymore.
MR: Since your albums have been released since 1997, that now makes you music business veterans.
TL: Either that or just really lucky. When I think of veterans, I think of Zsa Zsa Gabor.
MR: Would you have any advice for new artists thinking of getting into the wild and wacky world of music right now?
TL: Oh my God. It's such a terrible industry. I can't imagine how anybody would do it. I think Pink Martini has been so very, very lucky. Part of that has to do with our repertoire which is very diverse, and it appeals to people of different ages at different times and is also global in scope. I guess if I were to have one piece of advice, work on songs in different languages. That's a diplomatic and interesting thing to do. I am surprised that American bands don't write or perform songs in different languages other than English. Things are so much better sometimes in French, Spanish or Turkish.
MR: Yes, and this is the first time anyone I've interviewed has mentioned this. I think it's incredibly important to understand musical styles from all over the world, not just the U.S.'s Billboard charts. The creative mind deserves so much more than the four-minute pop song.
TL: That's true. Before I started the band, I never paid any attention to the lyrics, I was always sort of swept away by beautiful melodies. Like when I was growing up, for example, my father was a minister and he played these church-y hymns. I loved the old hymns that were fire and brimstone; the lyrics never bothered me because I never paid attention to them. I was listening to how beautiful the melodies were. When you write songs in different languages, the words are less in the way, and it's more about the feeling and the experience.
MR: Excellent. Yeah, this is one of the most original answers I've gotten to that question, thanks.
TL: Another piece of advice is to release your own albums at all times. At this point, it's a kiss of death to sign away your future.
MR: Yeah, and how do you like those 360 deals that the labels have come up with?
MR: Oh brother, sit down and I'll tell you. When a label used to sign you, it used to be you would sign away seven years or seven albums at most unless you broke and your manager would renegotiate. Labels would own your recordings in perpetuity, and that would be the standard structure. Sometimes, labels would ask for half of your publishing and some would even ask for it all. That was the standard for years and years. What that has devolved into is, well, now if you sign the bottom line, you not only have to surrender everything I just mentioned, but they now control name and likeness, all your concert revenues, and all merchandise, basically leaving the artist no source of income from creative pursuits.
TL: Oh my God. Who is signing these?
MR: There are kids who are desperate and who want to make it so badly, and they don't really understand the ramifications or have a point of reference. Nobody is looking at history, nobody has a context as to why this is such a bad thing. They don't yet understand the phrase "car hood signing," you know, where the thug would meet you after the concert and sign you.
TL: I didn't even know what that was. We live in a culture that is all about instant fame, people are at home watching American Idol thinking somehow they are going to make it big. It's a big mess. My best advice is to never sign anything away.
MR: But can you imagine, from what I just described, what a terrible, desperate place labels are in right now, to even consider doing that to someone they'll be in business with for close to a decade?
TL: It's unbelievable. It makes sense because critical thinking is at an all time low.
MR: So then, what do you think is going on?
TL: Right now, we think we have all of these amazing choices and opportunities, but it's not the case. I think that when the country was first founded, there was a great commitment to learning and being able to discuss, debate. Pre-television and radio, all we had were spoken words to each other. People really learned how to debate and follow a line of thinking and argument. The country was literate--segregated, but literate.
I think that with the invention of the television, that began the slow march towards shutting down the brain. Now, we have screens we are glued to, whether it's video games, internet, television. On this last tour, we had two tour buses and there were 600 channels on the satellite television. I realized, very quickly, that there was nothing that I wanted to watch. It was all just terrible. One day, I found a silent Buster Keaton film on Turner Classic Television. I think that we are really in trouble, and what has to happen, at this point, is television sets should be thrown away and we go out into the streets and start learning again. That's not going to really happen.
MR: Although I have to say, personally, I'm an ex-New Yorker who moved to Los Angeles for 11 years, then ended up in little old Fairfield, Iowa on a dare. At times, the contrast can be challenging, but I ultimately found so much opportunity as far as creating a real life.
TL: That's amazing. It's like living in a big city, all of us would be huffing and puffing and broke, having to be in several different bands just to pay the rent. Here in Portland, the living is cheap, you can have three simultaneous lives, you can actually get away with doing very little and still survive in such a desolate fashion. It's a great place to be based and to work and to work on projects. I would say that is true of most places in America. I was just in downtown Pittsburgh with beautiful architecture and cheap rents. It's totally doable in these other communities, whether it's the country or smaller cities like Portland.
TL: Fairfield, Iowa? what's the population?
TL: I spent the first ten years of my life in Guernsey, Indiana, on a state highway where my address was a rural route. It was an amazing thing to grow up there.
MR: Yeah, it's like the reality of living your life when you're away from the distractions of life.
TL: I love that. That's what Portland has been. It's kind of a mess right now politically. At some point, if the band thing comes to a close, I will definitely run for office here.
TL: It's a great city. It's all set up to show the rest of the country a way out of the quandary that we are in. Portland, Oregon, provided Obama with his largest rally of 70,000 people. Whenever there is a war, the entire population shows up to protest. It's the center of recycling and land use laws.
MR: Well, Thomas it sounds like you have a lot of issues that you could be supporting and running on.
TL: Oh yeah it's kind of endless. Right now, the leadership is dicey, and we are still living off the legacy of the mayor from the '70s, who became President Carter's Secretary of Transportation. I feel like there are a lot of cool people who are moving to Portland who could really show the rest of the country a way through this mess.
MR: Well you know, Iowa did too, at least for a little while there. However, with this last election, out came the crazies who re-elected a previous Republican Governor who was all but shamed out of office. Oh, and they voted out the Democrats and "liberal" judges that approved gay marriage.
TL: And this is the weird thing. How out of it are voters to blame Democrats for the state of things.
MR: So much of this is about fear.
TL: To be a successful candidate here in America, a lot of the country doesn't want somebody who seems to be too smart. I think that's echoed in things as innocuous as Bristol Palin getting into the finals of Dancing With The Stars. Clearly, it shows the organization on the part of the right, and it would not surprise me if Sarah Palin, at some point, actually became President. And we would deserve it.
TL: It seems so unthinkable, at the same time, that America doesn't like people who are smart a lot of the time.
MR: Again, fear. Oy, I'm still ranting.
TL: You are sounding like a liberal radio station. (laughs) I do have some conservative friends and at least they are thinking. Recently, there was an additional tax measure on the Oregon ballot, and it taxed people with up to $250,000 of their income. My Republican friends who were voting "No" actually helped me write my vote "Yes" on measure 66. All we can really do is have a better discussion and encourage all of our friends to participate on every level like school boards to neighborhood associations.
MR: Wisdom to last even beyond the holidays.
TL: Let's maybe all get in there and sing together and afterward, we can get a little bit of work done together.
Tracks:
1. White Christmas, Part 1
2. White Christmas, Part 2 - with Saori Yuki
3. Schedryk
4. Santa Baby
5. Elohai, N' Tzor
6. Little Drummer Boy
7. Congratulations (Happy New Year)
8. Do You Hear What I Hear
9. La Vergine Degli Angeli
10. We Three Kings
11. A Snow Globe Christmas
12. Ocho Kandelikas
13. Silent Night
14. Auld Lang Syne
(transcribed by Erika Richards)