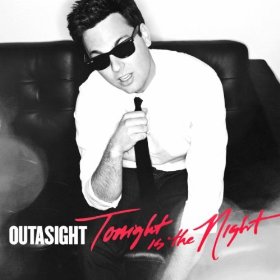 Outasight "Tonight Is The Night"
Prior to The Oscars' embracing Outasight's "Tonight Is The Night" -- well, not with an award but with broadcast muscle -- the single had airplay on over 115 Top 40 radio stations, sales of over 530,000 copies, over 18,000 daily streams on Spotify, and over 5 million views on YouTube. If you haven't checked it out yet, here is "Tonight Is The Night"'s official music video. Oh, and that Oscar winner, "Man Or Muppet"? Fuggedaboutit... no, not really, it was pretty awesome...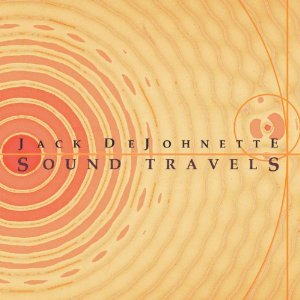 A Conversation with Jack DeJohnnette
Mike Ragogna: Jack, you've got a new album, Sound Travels, which comes off like a collection of tone poems, all having different identities. Let's start with "Salsa for Luisito." What was the inspiration for that song?
Jack DeJohnette: Well, I love Afro-bouncing music. I love playing with percussionists, which, in Luisito Quintero's case, is Venezuela. But I love percussion, obviously, being a drummer, but working in collaboration with other drummers. So, here I've worked on a formation that I had for the Latin project, which had another great conguero, Giovani Hidalgo. We worked really well together so we all inspire each other, call and response, and we also have friendly battles, duels. But at any rate, for this piece, for the whole CD mostly, I called on Luisito - to work in tandem with the rhythm team. He is such a beautiful guy and he always knows what to play. So, I wrote this in dedication and my appreciation of his contribution.
MR: You have a couple of fun guests such as Esperanza Spalding. She is so hot right now, what did you do to coerce her to jump on the project. You're pals?
JD: Esperanza has a family of musicians and people that she really likes a lot and hooks up with. I hooked up with her. I had heard of her through her associations through Joe Lovano, and we got a chance to hook up during Herbie Hancock's 70th birthday celebration a couple years ago. We played in a trio with Herbie at The Hollywood Bowl that same year. She's very fired, apart from being a fantastic, multi-talented artist. She is a very bright, intelligent human being who cares about the environment. She is very socially, economically, and politically and spiritually interested. So, she has all those bases covered and is always curious, wants to find out and research everything. She is innovative, also.
MR: Yeah, I was going to say that in addition to her vocals, her bass playing is pretty wonderful too.
JD: Yeah, her bass playing, her writing, her singing, everything. I'm appearing on three tracks of her Radio Music Society, which should be coming out a little later too, along with some other great friends -- Joe Lovano, Terri Lynne Carrington, Billy Barty, Gretchen Parlato. She's got a host of people, but the music's really slamming. But anyway, back to this, Luisito Quintero. We also have Lionel Loueke who is an incredible on rhythm guitar. Also, on the trumpet playing that melody and that great solo on the track is Ambrose Akinmusire.
MR: Yes, and Ambrose is also on "Dirty Ground."
JD: Originally, "Dirty Ground" got its title from Bruce Hornsby who wrote the lyrics and melody to it. I had written and arranged all the tracks that were recorded, the new tracks, on my synthesizers so that everybody would have an idea how they would go. I played with Bruce on his first Jazz album called Camp Meeting which featured myself and Bruce and Christian McBride. So, I called Bruce, cause we speak to each other, and said, "Listen, I'm doing this recording and I've got this piece that's in seven, but it's very interesting and it grooves, and it reminds me of Levon Helm from The Band.
MR: I'll bet all you had to say was "The Band" and Bruce was on board. (laughs)
JD: Well, Levon and The Band meets New Orleans. So with that, he took off, and he came back with these lyrics and the title "Dirty Ground." The first lyric is a non-toured Levon, which is something you would imagine him singing, and the rest is for the hurricane victims and New Orleans and also the Mardi Gras Indians and New Orleans.
MR: Jack, the vocals were engineered by Wayne Pooley, which means he recorded them elsewhere, right?
JD: We sent the tracks to Bruce and his engineer, to his studio, and they did it to our satisfaction and that was the result.
MR: Nice, let's go to "Oneness" with Bobby McFerrin. You played piano on that one and left percussion to others.
JD: It's a delicate piece and Luisito, like I said before, knows exactly what to play and where to play it, so I don't have to tell him. We make a great team, it was really great. We worked together, or improvised, I should say, together over many years in different circumstances. We've worked together in duo with Lyle Mays, with his orchestra, with Chick Corea, and every time we do it, we don't rehearse, we just go for it. In this case, I just had this particular piece in mind. I thought Bobby would be perfect for it and sure enough, he was.
MR: You start the album with the delicate piano piece, "Enter Here," on which you set the mood for Sound Travels. The track is reminiscent of the music on Peace Time.
JD: Well, the album on the surface may seem quite simple. But if you go a little bit deeper, there are a lot of subtle layers in it. The more you listen to it, the more you hear. So it's like you said, a tone poem. It's 46 minutes, but it doesn't seem short. It goes by slow and it's this point I just wanted to make, and some music is grooving with beautiful melodies, and bring smiles to peoples' faces. So far, that's what I've been hearing back from reviews and programmers.
MR: What was the inspiration for your redo of "Indigo Dreamscapes"?
JD: That was originally recorded on an album I did with Herbie Hancock and Pat Metheny called Parallel Realities. The song, the wave, came about, the nice chord changes, the nice melodies, and it just evoked that title for me.
MR: Jack, you won the Grammy Award in 2008 for Best New Age project, for Peace Time, right?
JD: Right.
MR: I also wanted to bring up your association with Keith Jarrett, one of the great improvisational instrumentalists
JD: Keith and I have had an affinity for over 40 years, actually. We worked with Miles. Our chemistry is just magic, we never really have to talk that much about the music.

MR: Was that the same kind of creative approach that you had with Miles and Bill Evans?
JD: Sort of, yes. It's a sort of trust of how you approach the music. There is a language in this. There's a lot to be learned, but it's implied in the music as we play it, as the music is a work in progress, playing it night after night, you change it and it morphs into something.
MR: Because you're a pianist, a percussionist, and drummer, how did you dive creating Sound Travels?
JD: I set the goal for myself to write tunes with grooves and nice melodies, and also for the players who are involved. We also have another pianist, Jason Moran, who played in "Deco Dreamscapes" and also brought in Tim Ries, veteran saxophonist and composer who plays with The Rolling Stones and also is a great composer and saxophonist in his own right. We had quite an array of musicians to play this. When I was writing, I wrote from the piano mostly, and also the keyboard. On the keyboard in particular, I use the synth and I can play out the parts. I can play the drum parts, I play the bass parts, I play the horn parts, the piano parts, or guitar parts. It's fun for me and I can realize, through the electronic medium, my compositions, and then send them as MP3 files to the musicians and the producer, who in this case is Bob Sadin, who helped out immensely with the conception of this record. It makes it very easy for me to clearly get my thoughts across so everybody knows what I have in mind.
MR: John, what advice might you have for a new artist?
JD: Being a musician today is different than it was 20, 30 years ago. One has to work hard to develop excellence in their field and also, one has to learn how to navigate the internet and be an entrepreneur, and try to create an audience, develop that. Also, networking and working with musicians who know a little or a lot more than you do and have an exchange with possibly older musicians that you can talk to who don't talk down to you but talk to you as a youth and have an exchange.
MR: Do you ever think, when listening to some of the music by the younger artists that are out there, "If only they used this chord instead of that one," etc.?
JD: Not too much, because there is so much information available from the past that they have their iPhone or iPad and they've done a lot of listening, they have a lot available to them. Musicians like Esperanza, Marcus Gilmore, Ambrose Akinmusire, Lionel Loueke, Grace Kelly -- the young 18-year-old saxophonist from Boston -- they are pretty sharp. I mean, the drummers and saxophone players...there's a lot of talent around, they just have to develop and it's harder for them because there's not too many groups that are out there like the Jazz Messengers. A lot of the youngsters have to start being bandleaders early, so that's a pretty tough one. But they're equipped to do it and they learn as they go, so I think the next round of these musicians are going to make some very good contributions to music.
MR: Wonderful, I appreciate it, thank you very much for your time.
JD: My pleasure.
Tracks:
1. Enter Here
2. Salsa For Luisito
3. Dirty Ground
4. New Muse
5. Sonny Light
6. Sound Travels
7. Oneness
8. Indigo Dreamscapes
9. Home
Transcribed by Narayana Windenberger
A Conversation with Frank Filipetti
Mike Ragogna: Frank, this interview is also being broadcast over a solar powered radio station, and I hear you've recently taken steps toward using more solar energy in your work, right?
Frank Filipetti: Well, I took my studio that was in Manhattan and moved it into my home -- it was originally called Right Track Studios, then it became Legacy. About two years ago, I decided to move all of my gear and my console into my home at the advice of Carly Simon. I've been working out of my home since then, not really thinking about the power situation too much. Then in October, I was in the middle of a project with George Michael and we had a freak snowstorm, which decimated the power in our area for about three or four days. I was sitting there for about three days not being able to do work, and I thought to myself that I needed some sort of generator to cover my backside in case this happens again. I started looking into things and discovered that most solar generators don't create enough power to run an entire studio -- unless you have some sort of industrial sized unit. I also didn't want a gas generator because it's too noisy. My studio isn't the typical home studio -- there are about 50 amps or something.
MR: What is your energy bill like?
FF: (laughs) Let's not discuss that. I don't like to think about that.
MR: Right. (laughs) Why, what ever brought you to the Grammys this year?
FF: Well, I was a nominee this year. Normally, I don't make the journey out for the ceremony, but I had three nominations, so I figured I must have to win at least one of them. (laughs) One of the nominations is for the work I did on The Book Of Mormon - the Broadway show. Another is for the surround mix and mastering that I did on Dave Grusin's album An Evening With Dave Grusin. My last nomination was in the engineering category, but I sort of withdrew my name from the nomination because I really didn't do too much work on the project. It's for a Seth MacFarlane album. I literally only did a day's work of work on it and I'm listed as an engineer -- I didn't feel like I had any place being in the nomination.
MR: You mentioned that you did some mastering on the Dave Grusin album. In the field of mastering, who's been your favorite mastering engineer over the years?
FF: It's hard to say because when you're talking about Bob Ludwig, Ted Jensen, Doug Sax and people of that caliber, who could you possibly call the best? I tend to use Bob for a lot of projects that I don't need to be at, then for things in NY, I tend to work with Ted more. It's not the type of thing where you can say if I don't get this guy, it's not gonna sound good.
MR: Frank, you've been associated with groups from Carly Simon and James Taylor to Korn and Billy Joel.
FF: That's right -- and I always like hearing Korn in that resume. (laughs) I love all kinds of music. But in this business, you tend to get type cast, especially in the rock 'n' roll world. The guys in Korn took a chance on me with Michael Beinhorn producing, and we wound up doing three or four records together. I love working in all kinds of genres. As a matter of fact, I just did Andrea Bocelli in Central Park with the New York Philharmonic -- I absolutely love working with large orchestras and in the classical world. I have been, and will hopefully continue to be, fortunate to work in many genres. I don't think what we do is necessarily genre specific. When you're good, you're good. Hopefully, I'm in that category.
MR: How do you feel about the nominations you've received this year?
FF: I'm very proud of The Book Of Mormon -- it was great working with Bobby Lopez who did the music and Trey (Parker) and Matt (Stone) of South Park fame. The musical director, Stephen Oremus, and I have done a lot of things together starting with Wicked, which we worked on together. I love doing Broadway. From Korn to Broadway is a pretty big stretch, but I love going from one thing to the next. For me, it's all about good music -- it doesn't matter what genre it is. I'm also very proud of the Dave Grusin surround record because this is the first live surround mix to be nominated and second, because usually they consider live recordings to be sub-par to the studio surround, so that was a real accomplishment. It came out really well -- Eric Schilling did the recording and I did the mix. I'm especially proud of it because it's one of the first things that I did in my home studio.
MR: What was your vision when you went into your studio to mix that album and did it change as you went along?
FF: I'm a firm believer that what you see on the screen doesn't dictate what you hear. Just because the orchestra is behind the singer doesn't meant they can't be behind you as the listener. I think this record proves that. Myself, Elliot (Scheiner), and a lot of the other guys got a lot of grief at the beginning of this because we put instruments in the rear rather than just using the rear speakers for effect. But the fact is that that immerses you in the experience. It was important for me on this one to really bring more of the orchestra out, so I had the strings in the same plane as you are, with the horns and woodwinds behind you, and the rhythm section in front of you along with the singer. I wanted this to feel as though you were sitting in the middle of something, not just watching it. I think we were pretty successful with that.
MR: Where was Dave's keyboard placed in relation to all of the other musicians?
FF: Dave's keyboard was placed in front of the drums, which were all the way back. Strings were on the sides with the horns and woodwinds behind. It really gave us a great flavor of being in the middle of the music. There were also a couple of things that are always working against us. For instance, when I was working with Paul Simon, he hated hearing things coming from the rear. So, if the artist says they don't want to hear things coming from the rear, you have to respect that. Apart from that, you have broadcasters to deal with. They tend to want you to be extremely conservative with your 5.1 because of possible compatibility issues with people watching in their homes who don't have the same type of surround sound equipment. But when left to your own devices, as I was with the Dave Grusin project, I was able to have a bit of freedom. Dave, Larry (Rosen), and Phil (Ramone) just said to go ahead and do what I wanted. I mean, you can't just put a horn in the rear section because you feel like it, you know? And when you're playing it there, you can't keep it there. If you place it in the back just for the sake of it being there, it sounds funny. But what I do is place a bit of reverb in the front in order to glue all of the elements together. Then it sounds more like you're in the middle of it than just sitting in the middle of a bunch of random sounds in different speakers for no particular reason.
MR: Right. Now, you're remixing and re-releasing a version of Paul Simon's Graceland album, is that right? What angle did you take when you were going to work on that album?
FF: Well the angle that I take in general, especially when I'm working on a classic, is that I try to hold on to the original intent. There's a lot of discussion about that. Do you do something new with a classic album, or do you do something that's just a super-stereo-type of thing and try to bring some new dimension to it but not change the emphasis too much? I approached it with the idea of paying reverence to the original album. Working with someone like Paul, if he wants to do something new and interesting, that's fine. But it's his record and his involvement is crucial.
MR: Have you been asked to work on any other classic albums?
FF: I've actually done a few over the years. I did Bat Out Of Hell, a box set called Dream Ticket with Elton John, and we also did One Night Only, which was a concert of Elton's hits in 5.1. I also got to do Hourglass with James in 5.1, which was one of my favorite albums with him. I was really happy to do that. For a while, no one was doing it, but now that Blu-ray has hit the scene, it's back in business. I just also did the Billy Joel concert at Shea Stadium in 5.1. Things are starting to come back again, which is great because I love mixing in surround.
MR: I think it's hard for most people these days to tell the difference between a true 5.1 surround sound and something that may be just mixed in super stereo, right?
FF: Well, unfortunately, if you go to purchase a 5.1 surround sound stereo system in a box, which is what most people do, most of them aren't set up to resemble a music 5.1 system so much as a theatrical 5.1 -- that really doesn't do justice to the music. One hopes that in the future, we get these 5.1 box systems for music.
MR: So do you think it might help if home theater setups starting putting more emphasis on a musical surround sound?
FF: It's not gonna happen. (laughs) In fact, the theater set up is starting to confuse the issue even more by coming out with 7.1. Why not 10.2? Why not 20.4? It's hard enough to get the average American to install a left, center, right, and two surround speakers. There's only so much most people can do in a living room. Every time you add another set of speakers, the phase problems quadruple. The other side of the coin is that we need really clever and cogent DSP, because the average home listener doesn't know anything about bass management or anything like that. We have the ability now to put a microphone in the center of the room and have it set up the system, phase relationships, and levels all on its own. What we need is something to do a similar thing in people's homes because the consumer is not hip enough to do this on their own.
MR: Do you think that we will be focusing on a higher form of delivering music via the Internet in the near future?
FF: We need to. The sad part is that when you listen to satellite radio, we have the bandwidth for extremely high quality, but we've used it all up to create more channels. We really have to start demanding higher quality in our music, because we can do it. Right now, the consumer isn't demanding it because by and large, they're happy with the iPod and the mp3. Until we can educate them well enough to know what the difference is between good sound and mediocre sound, we're not going to get it. It's a market-driven system that we live in. When people demand it, they'll get it, but until they do, we'll settle for the lowest common denominator, which for right now is the mp3.
MR: With a lot of new artists producing and mixing albums in their homes and garages, it's kind of hard to demand a higher quality in our music. How do you feel we can turn the corner on that?
FF: Well, I'm a firm believer that a lot of that has to do with the fact that we've lost the album format. When you're not listening to an album on your iPod and instead you're just listening to a bunch of tracks by different artists all strung together, the danger is that, as an artist, you're fighting to make sure that if your track is just one of many on a playlist, your song is as loud as Adele's song or the Foo Fighters' song, you know? Because it's a singles format and people listen to things on their iPods as singles, I think we've fallen into a pattern of every artist making their songs sound as loud as the next that might appear on your playlist. For a single track, that's okay. But when you listen to an entire album that comes across that way, it becomes boring and tiresome to listen to. This is what we have to get away from. I think as we delve into the album format again and get people back into that, that'll help change things. If you remember, the quality of 45s when they came out weren't great, it wasn't until people like The Beatles and The Rolling Stones put out albums that we experienced that fullness of sound.
MR: Right. You talked briefly about educating the public with regards to sonics -- do you feel it's important for artists to proliferate that education along with music?
FF: Absolutely. The bottom line is, whether it's ear training or SPL monitoring or blowing your vocal chords by not singing the right way, we need to be educating people. So many of our singers now are natural talents that never had a proper musical education to equip them for this industry. This is an immediacy culture -- once a voice or musician strikes a chord, everyone wants a piece of them now. Most record deals now are only six-month contracts -- they don't want a five-year plan with an artist anymore. Some of these artists are forced to do well beyond what is probably healthy for them because they're trying to maximize their exposure right away. The fact of the matter is that we have to educate them on how to do things the right way and teach them how to take it slow. Don't blow your voice, don't blow your ears, don't blow your cool -- whatever it happens to be. These things could hurt you for life.
MR: Do you feel that there is any value in taking the time to nurture new artists these days like in the old days?
FF: Well, look at who's selling. You've got U2, The Eagles, Paul McCartney. All of these bands are selling just as well as the new artists and they've been around a lot longer. The simple fact is that one of the reasons record companies are losing money every year is that rather than developing talent anymore, they just tap into talent for the moment, and then let them go when sales go down. There's probably genius talent that's just being thrown to the side by these companies because they weren't able to sell tons of records in six months. The simple fact is that learning your craft and building it slowly is one of the reasons that people still go to U2 concerts -- they did that. It's not rocket science. Yes, there is a lot of innate talent everywhere these days, but all of the marketing in the world is no substitute for experience. Madonna is still doing the Super Bowl for God's sake! (laughs) These are artists that have been doing this year after year, and many of them were under that old five year system that a record company used to develop their talent. They knew they weren't gonna sell tons of their first several albums, but every set sold more than the previous. As long as that was the case, they kept with the artist. It does seem to be changing now, though. There are a lot of independent labels that are going back to a five year plan system and are willing to sit with artists a lot longer.
MR: Frank, you're working with Phil Ramone on a new live project for George Michael?
FF: That's right.
MR: How is that going? Can you tell us about it?
FF: George is an incredible performer and singer. He ended up having to cancel the last three weeks of the tour because of pneumonia. He's back home right now and still recovering. Pneumonia is tough in a situation like this because it's all lung related, but he's slowly getting his voice back and everything. I know that he does want to go out and complete the tour, so whether the album comes out sooner rather than later is still to be determined.
MR: What's the musicianship set up like for the live concert?
FF: He has a full orchestra. He's doing songs that Phil and I recorded with him back in '98 and '99 as well as some of his most famous stuff. He's also written a couple of new songs that are on the album. Right now, we have about 25 or 26 songs for the album, so we'll see where it goes.
MR: Best of luck with that. Do you have any advice that you'd like to share with an artist who is maybe just starting out?
FF: It's hard to say, you know? You gotta believe in yourself. I can't tell you how many times I've been told that I couldn't do something, but you have to stick with it. If your instinct is right, go with it. That comes with a caveat...be realistic about your talent. You see so many people showing up for American Idol that can't sing a note, yet when they hear criticism from the judges, they look back at them incredulously. (laughs) There's a certain limit to how far believing in yourself can take you -- you have to be realistic. But the bottom line is that you really have to march to the beat of your own drummer. If you have something unique and interesting, it's got to be more than your parents like it, you know? There has to be someone out there outside of your family and friends that thinks that it's phenomenal. As long as you have that, you should go for it. The interesting thing is that in some ways, it's harder than it's ever been to make it in the music industry and in some ways, it's easier than it's ever been. If you're unique, you have the ability to get out there without having to go through the record company gauntlet that the rest of us had to endure 20 years ago. Back then, you had to go through a myriad of A&R people before you could get things going. Nowadays, if you have talent and ambition, you can have the next viral video. So, in a certain sense, for someone who is extremely ambitious and creative, there are almost no limits.
MR: Right. And artists today do have YouTube and Facebook at their disposal.
FF: There are certainly more avenues today to choose than there ever were. On the other hand, that makes it harder to be noticed. I've also found a trepidation with major record labels that I have never experienced before. They are so concerned about putting themselves on the line for artists nowadays. I don't want to make generalizations, but that seems to be the tendency now. When you're afraid for you job because it's a six-month contract, you're not as willing to sign an artist merely based on intuition.
MR: Right. Now, it's all bean counting and quarterly profits.
FF: That's right, and it's not an exact science. It's an art, and that's why they're called the arts. There is no part of this process that you can reduce to a set of algorithms and give to a computer to determine whether or not a song or album is going to be a hit. You either get goose bumps or you don't -- it's totally emotional and intuitive. That's why you can't run the record business like you do any other business.
MR: What's coming up in the next few months for you?
FF: Well, I'm still working on George's album as well as working on a Ted Nugent album, which is a lot of fun. He's one of a kind. I also start working on Disney's new Broadway musical Newsies soon.
MR: Any final words of wisdom today?
FF: Always try to find a good cigar.
MR: Frank, thank you so much for spending time with us, best of luck to you on all of your upcoming projects.
FF: Thanks so much, Mike, and thanks for having me.
Transcribed by Evan Martin
A Conversation with Chris Lord-Alge
Mike Ragogna: Chris, what brought you to the Grammys this year?
Chris Lord-Alge: Well, the most important thing as a Grammy winner is to come and support the troops. (laughs) I have to come and support all of the guys that are making the Grammys happen -- all of the sound engineers, producers, every guy that sets up a mic, and making all of this work. And I met all of them this year and we really had some good laughs and some good camaraderie. The most important guy I met was Tom Holmes, who is the final guy in the chain. He's the guy mixing, everyone's funneled into him and he's right next to what I call "Ground Zero," which is where all of the video production is taking place. To me, that's the heart and the core of the Grammys -- the video production room and the audio production room. So, I really want to see the guys that all feed into that. You might think that it's so weird and geeky for me to do that, but for me, it's something I don't ever get to see. I'm really just here to show solidarity and give them support.
MR: And some of your acts are here as well.
CLA: Right. I also get to meet people like David Grohl and Paul McCartney, then see them rehearse and play. Hopefully, I can also get a little bit of one on one time with them and their band, who you never really get to see. It's really a lot of fun for that reason.
MR: What were you most excited about for the show this year?
CLA: Well, they bumped up the technology a lot, sonically and visually. They also had a fantastic line-up this year. This is the largest live music line-up they've ever had. I think the fact that the Grammys are becoming more and more about live music and performances is just incredible, and having Paul McCartney finish was amazing -- a legend of rock 'n' roll in there twice.
MR: Do you look forward each year to seeing the technological advances in sound put to work on the Grammy stage?
CLA: I think the technology you're seeing change is just higher quality in video editing. The audio is also being dealt with on such a pro level now that it's really becoming something to watch -- a real visual spectacle. I think that really put the Grammys on the map this year.
MR: Right. Phil Ramone said that if you're going to do a Grammy show, of all things, the sound has to be good. Seeing the ways that the sound has evolved over the last few years, what do you think the next challenge will be in making the sound the best it can be?
CLA: Well, I think lightning always strikes. There's always going to be an issue, I don't care what kind of backups you have. What it all really boils down to is the men driving the machines at the ceremony. That's why they need the real pros and experienced engineers like Tom and Eric Schilling because when something happens, they know how to react. That's why you have experienced guys at the helm.
MR: Having the experience that you do, do you ever find yourself being roped into lending a hand or giving your opinion at events like this?
CLA: You know, I'm 100% here to help. I want to be a fly on the wall and if I can influence anything to make it better, that's what I want to do. I think, if anything, what I'm offering while I'm here is a morale boost. I'm here to show my support and let them know that I'm just here to see them. I could be doing anything at the Grammys, but I'm here to show support and get everyone excited. That's what's important to me.
MR: Have you worked on any other music awards show?
CLA: I actually did the CMAs one year. I had a really big run doing country with Tim McGraw and Faith Hill. There was a period when I had around seven albums on the charts between the two of them. James Stroud, who is one of the producers, got the CMA people to allow me to do the main mix for the whole show. It was really stressful, but so exciting. I got to actually sit in the hot seat and be the one-man show for that year. They wanted me to do it every year, but I told them I would only agree to one. (laughs) If I ever do another one, I would want to be involved in the Grammys.
MR: What are you working on these days?
CLA: One of the big exciting projects that I finished recently was something for Bruce Springsteen, which was mixed by Bob Clearmountain. I also got to mix a lot of the songs with Bruce and he turned out to be a really stand-up and amazing guy. I hadn't mixed anything for him since around 1984, so it's been quite a long time since I've worked with him. It was fun to see him opening the show and Bob mixing the sound in the truck. It was really exciting to see him leading the show.
MR: How did it come to be that both you and Bob did mixes of Bruce's album?
CLA: Well, Bob did a mix of the album and Bruce wanted to hear my take on the album as well. Bruce, being a really intelligent guy, wants to hear everyone's different ways of mixing it so that he can look at the versions and figure out which one best fits the song.
MR: Have you found that it's difficult entering the scene like that, wanting to do a great mix but sort of competing with a friend and contemporary?
CLA: Well, here's the thing. He has his sound, and I have mine. I'm naturally going to go for my sound because I can't copy his sound. I tried copying it in the '80s when I wanted to be like him, but I got my own sound. (laughs) We have complimentary sounds that have similarities, but two very different styles.
MR: Who are some of your influences?
CLA: The biggest influence for mixing would have to be Bob Clearmountain. The biggest production influence would be Dan Hartman. He taught me a lot about producing. People didn't realize how great of a musician and songwriter he was. I learned so much from him, and those two were some of my key influences throughout the years. I, personally, think that Dan's legacy fell to me. I worked with him right up to his death. A lot of the technique I learned from him, I still use today. So, if anyone's holding a torch for him today, it's me.
MR: Beautiful. Having the experience that you do, how do you feel about this group of nominated new artists as opposed to the batches of new artists in the past?
CLA: The difference to me is that the new crop just has a new spin and new songs. It really boils down to having a catchy song that people want to hear - that's the spin. They've just taken that to a new level. I'm all about the new artists because they come from nowhere with a song and an idea, and it comes through so clean and so clear. That's what's happening.
MR: What advice do you have for new artists?
CLA: You're only as good as your last song, so keep writing. It's the simplest truth. It's all about the song. The production technique has something to do with it to, but it's mostly the song. If you keep writing, you're going to hit the one that becomes a Beatles song, you know? (laughs)
MR: Do you often find that when you work with new artists, you have to help give their songs that boost to become a better song?
CLA: Every time. We always try to rework the song in the best way that we can to have it go the best direction possible. By the time most songs get to me, they've already been worked to a certain level because of my position. Usually, the song is given to me to take to the finish line.
MR: Are there artists that still impress you when you look back on your time working with them?
CLA: I try to make it so that there's an emotional connection with every artist that I work with, otherwise, there's no point in doing it. If there is some blood on the tracks, that's the best. If the song makes you hurt a little bit, it's actually going to have some really great gain to it.
MR: Do you have any final thoughts on the Grammy's that you'd like to share?
CLA: I think the Grammys is helping put music back on the map in people's minds. It's one of the biggest conduits to making people realize how important music is in our lives. I'm really glad that it got this kind of bump this year, and I'm hoping that this is only the beginning to making it more mainstream again and not just some other slightly embarrassing awards show. I think it needs it, and a lot of people are starting to look at music in a more important way.
MR: What's in your immediate future?
CLA: My immediate future is more music making and being more diversified. I want more involvement from the ground up. I want to go from building the structure to actually decorating. This is definitely something that I eat, sleep, and breathe every day.
MR: Chris, thank you so much for taking time to talk with us. Best of luck to you.
CLA: Thanks so much, Mike. It was my pleasure to be here, man.
Transcribed by Evan Martin