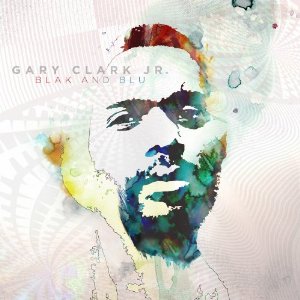 A Conversation With Gary Clark, Jr.
Mike Ragogna: Gary, how the heck are you doing?
Gary Clark, Jr: I'm all right, I'm all right.
MR: Your new album, Blak and Blu debuted at #6 on Billboard's album chart, and it follows your Bright Lights EP that got a lot of attention. How did you put this project together?
GCJ: Well, I approached the album in kind of the same way as I approached the EP...I was doing all kinds of things on the album. Basically, I had a bunch of ideas and put them all on one record and I had a good time doing it.
MR: Let's catch everybody up with your history. You were kind of a twelve year-old prodigy who jumped into guitar, how did that all happen?
GCJ: I've always been attracted to instruments since I was a kid when I first heard music, but what really kicked things off was my friend Eve. She lived down the street from me and she played guitar and had a band, so I would go check them out. She had a cool black Stratocaster and a Fender Twin amp, and I thought it was really cool that she was playing rock 'n' roll stuff and I wanted to get into it, so I asked my folks to get me a guitar. They got me on there and I just fell in love with it. I pretty much quit doing everything else.
MR: You were really dedicated to your instrument.
GCJ: Yeah, pretty much.
MR: So you're from Austin and there's a certain Antone's connection.
GCJ: Yeah, there is. I was running around Antone's checking out shows--Jimmie Vaughan, Buddy Guy--and I got introduced to them at Antone's. They heard my playing on the stage at maybe about fifteen or something. Major blues guys were playing on the Antone's stage and were kind of hanging around in that town, so I met some great people. It was kind of a stomping ground for me.
MR: You played 2010's Crossroads guitar festival with B.B. King, Eric Clapton, Buddy Guy and others. What was your impression of how you did?
GCJ: I made it through. That was a pretty intense deal for me. I'll tell you this, they made a DVD of it and one thing that you can't tell from that is during the show, the sound went out. The whole stadium sound went out during our last song "Bright Lights." That was the biggest crowd I've ever been in front of and all these people I looked up to were around and, of course, the sound would go out. So that was the freakiest moment for me. I remember being up on stage and a little grandma comes up to me and says something like, "The sound's out. You've got to play the solo again." I was like, "What?" "Sing the first verse again! Start the song again." There was so much confusion. I was just like, "What's going on? This can not be happening." On the DVD, it just so happens, at the end of my solo, the sound cuts back in so the crowd kind of goes wild and it makes me seem like I've just played the most amazing solo in the whole wide world when in actuality that did not happen. So afterwards, I was just like, "Man, I'm so glad I got through it. I cannot believe that happened." That was my initial reaction, and then afterwards, I settled down and was like, "That was actually kind of cool."
MR: Dude, you were playing with B.B. King and Eric Clapton and Stevie Windwood and folks like that, so it was kind of like your initiation.
GCJ: I was wondering if someone was maybe like, "Hey, man, he's the new guy, let's mess with him and see how he handles it." I have my suspicions although I haven't accused anybody directly.
MR: [laughs] But if you find out, they're dead meat.
GCJ: [laughs]
MR: Do you prefer playing live? Do you prefer the studio? What's your deal?
GCJ: I like the whole musical creative process, from the ideas bouncing around and people kind of mumbling stuff in the studio, the idea forming, and cutting it like, "This is the track, this is the song," and playing it live and playing it for people. I love the whole string.
MR: Do you get charged up by the way that the audience responds to your playing?
GCJ: Oh yeah. The live audience makes everything. When I get done with the guys, everyone's feeding off of each other and then their energy is over the top. We're kind of levitating and we're really crazy, but it gets to be really cool. Sometimes it's not there but whatever it is, it's magical and otherworldly and beautiful and amazing.
MR: When watching other acts when you were younger, that had to inspire you to want to be on that stage playing, right?
GCJ: Right.
MR: Who were some of your influences?
GCJ: Some of my influences were Jimi Hendrix, the obvious one, Shuggie Otis, Freddie King, B.B. King, Albert King, Curtis Mayfield, Johnny "Guitar" Watson, Lead Belly...acts like that. I could go on and on and on.
MR: Speaking of Hendrix, you include "Third Stone From The Sun" as part of a medley. Is that something you normally play live and then you thought, "Okay, let's put it on the record?"
GCJ: Yeah, that's kind of how it came about. The whole medley happened by accident. We just started jamming around Austin doing our gigs, everyone was just standing around looking at each other like, "What are we going to play?" "I don't know, what do you want to play?" "I don't know, I can't think of anything." So we'd start off something and that kind of happened and it turned into that medley. We figured we might as well put that on tape.
MR: Cool. Now, Rolling Stone declared you the "Best Young Gun" in its April 2011 issue, Best of Rock. What do you make of all that?
GCJ: I don't know what to make of all that. It's kind of overwhelming when I think about it. It's cool though. We just come to play our music...I'm not going to get used to it, but it's cool though.
MR: You're also on the Alicia Keys latest album.
GCJ: Yeah, she called me in and asked me to play some guitar on her album. I was like, "Yes, of course." She's a really cool cat. We just went in there and let loose. I walked in and she said, "You just do you." I was really excited to do that. She was really great to work with. Sweet.
MR: And you guested with Dave Matthews. You're getting out there and playing with a lot of people. Are you getting influenced by them? Are they getting influenced by you?
GCJ: Influenced?
MR: Picking up a little something here and there.
GCJ: Yeah, I think they're always interested to jam with somebody, to exchange that energy. There's definitely an exchange. That's been fun, just kind of getting up there and being in somebody else's world for a minute and trying something. It's been good.
MR: How do you approach your songwriting? Do you go to the guitar to write or do you write the song and then go to the guitar?
GCJ: Hmm, songwriting. There's no process. It's kind of a mess. I usually just play all kinds of instruments at the house--drums to bass to guitars, keys, horns. I'll just pick up something or just be sitting around singing and an idea will come and then I'll run from that instrument to another and try and pick up a bass line while humming a line, trying to remember that and put it all together. It's not an organized process at all. Some things come quicker than other. Sometimes, I'll knock out a song in thirty minutes, sometimes it takes three months.
MR: One of the songs is titled "Next Door Neighbor Blues." Were they a little "rambunctious" one night?
GCJ: It's just a little blues thing I've been messing around with, playing in open G, trying to get into country-folk stuff and random lyrics came out about a dude and a woman and next door neighbor, and then a relationship.
MR: Austin has a Gary Clark, Jr. Day. What's that about?
GCJ: Yeah, I don't know. I don't know what to say. I was about seventeen years old when I heard that the mayor wanted to claim this day as Gary Clark, Jr. Day. I was like, "Really?" That surprise was pleasant. The city was recognizing me for being out there and playing music at a young age and kind of making a buzz, which was cool. I didn't get it at the time, I was so young, and to be quite honest with you, I was more excited because I got to skip the last portion of school to go to this ceremony. I didn't get it, but now, it's like a real honor.

MR: And you had to battle away all the girls after that.
GCJ: No, no, no, nothing like that. In my mind I wished, maybe.
MR: [laughs] Did they give you a giant key?
GCJ: No, I was wondering about that. No key. Didn't happen.
MR: Maybe when you go back, you could ask for it.
GCJ: I might. I'll be back there. I'll ask around.
MR: They might've just forgotten to give it to you that day. It's probably in a closet or something.
GCJ: Maybe. I hadn't thought of that in a long time. Thank you for bringing that up.
MR: Hey, it looks like you're a movie star too.
GCJ: [laughs] Oh man, yeah. I got to do a John Sayles film a few years ago called Honeydripper. It's basically the story about the transition from blues to rock 'n' roll on the guitar, stepping out in the time, in south Alabama, and just what was going on then, musically. It was a great experience for me.
MR: Gary, what is your advice for new artists?
GCJ: My advice to new artists, I don't know. I could just say that the advice that I've been getting is be you, and be true to yourself. Don't hold back. All you've got is what you've got, so do something big with it.
MR: You'll be touring for this record?
GCJ: Yeah, we're going to do the tour next year for the album.
MR: I very much appreciate your time, Gary, and definitely come back. All the best.
GCJ: Awesome. Thank you so much.
Transcribed by Galen Hawthorne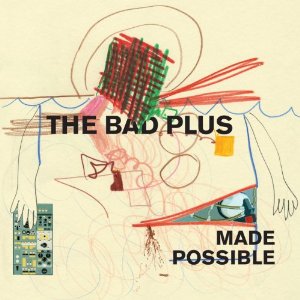 A Conversation With The Bad Plus' Ethan Iverson
Mike Ragogna: We've got the pianist from that rad, mad and badass group, The Bad Plus. Hey there, Ethan!
Ethan Iverson: How are you doing? Thank you for that great intro.
MR: Any time! I only stopped because I ran out of rhyme-y superlatives. You need about six more.
EI: Oh, wow, man thank you.
MR: [laughs] First off, I possibly admire you most because of your scary time signatures and because you wander into prog rock band at times.
EI: Well, I'm glad our time signatures scared you, because I have to tell you, I can barely follow them myself sometimes and I'm in the band. It's no doubt thorny, but we also believe in some sort of accessibility and your view of prog music is really correct because you can't deny that Genesis and Yes and Rush have remained song-based music with a lot of hooks no matter how avant-garde the time signatures get.
MR: But I also use the word "prog" in the true sense of the word, short for "progressive," as opposed to the old stereotype of prog.
EI: Well, I think the past is the future and the future is the past. We certainly try to be of the moment and I'm proud to say I think Made Possible sounds as fresh to me as anything out there right now.
MR: You have the song "Re-elect That" which, let's do a sidebar here, seems relative to this election year. I wonder what you're try to say here. Hmm...
EI: [laughs] We're definitely for Obama, but honestly, I just thought it was a good title. It somehow came to me and it just seemed to be maybe a little humorous, but also talking about the fact that we're twelve years into the band and we want to keep doing what we do and that song is something that the three of us do. We play some type of improvised jazz together in a special fashion, so let's keep doing it. Also, yes, let's re-elect Obama, of course. That seriously was not what I was thinking at the precise moment that I thought of that, though.
MR: And yet it works so well. And I have problems finding the "one" beat, though every once in a while, I think I've found it.
EI: [laughs] Well, it makes me think of a story. When we first, I won't say, "hit it big," but when we got our chance and we were signed to Columbia Records in 2003, there were a couple of years where we were fit into various sorts of larger venues or certain macro-events and one of them we played was the New Year's Eve party at The Warfield in San Francisco. The Warfield, the hallowed rock room, and we were triple-billed with a famous jam band and a famous rock band. I just remember playing music and all these enthusiastic probably stoned dancers began moving to our music, which is, of course, a great honor, a great honor when anyone dances to your music, but at the same time, it quickly became clear that finding the "one" was going to be a perpetual issue. I ended up feeling kind of bad for the New Year's Eve revelers as we played our prog music. It has some rhythmic element where you have to do some math, I'm sorry to say.
MR: Yes, but I want to add that it doesn't matter. You keep the beat moving so succinctly that you end up not caring. That's probably why they danced. And the music is cool.
EI: Oh, well, great! Fabulous.
MR: Oh, but that's just me. No, wait, it's not just me. I have a lot of friends who've become fans over the years because they can't believe what they're hearing when they play your records.
EI: Oh great, that's wonderful to hear. Thank you, Mike.
MR: What is it that you can identify...what's your theory...what's going on with The Bad Plus that separates you from other progressive jazz groups like Medeski Martin & Wood? I feel like it's because you've got the charm of a garage band playing über-jazz.
EI: Well, there's the press quote of the year there, Mike, so thank you very much. There's two things that come to mind and they're sort of related. One thing, we are a real band, and most jazz groups tend to be a leader and sidemen, so Reid (Anderson) and Dave (King) and I are equally committed to the music and can allow in any influences that we believe is authentic to our music. That leads into the second point, which is that since everything is allowed, we're able to draw on anything that we feel or hear is of the moment. Sometimes jazz groups can get worried about keeping the jazz ideal forefront or something in their music, and I love jazz very deeply, I think about jazz every day all day long, and I can understand how that mindset can happen. But at the same time, I also think in 2012, especially coming up in the Midwest, a lot of stuff is available to us and we don't want to deny any tools. If someone says, "I don't like jazz but I like The Bad Plus," I think that means that they're responding to some of the musical information that we allow in the band that is a bit more populist or something connected to the streets. It's relevant to this moment.
MR: Speaking of the Midwest, you guys come from there, right?
EI: Yes, I'm from Menominee, Wisconsin.
MR: And the other guys, are they from Minnesota?
EI: Dave lives there and Reid and I live in Brooklyn.
MR: Ah. What?
EI: [laughs] I grew up in Wisconsin, and Reid and Dave both grew up in Golden Valley, a suburb of Minneapolis.
MR: Can you give us a quick history lesson on The Bad Plus?
EI: Well, the roots of the band go way back. Reid and Dave have been playing together since they were fourteen in that Golden Valley area. It was a fertile time, actually, because there was also a wonderful piano player and keyboard musician Craig Taborn who played with them at that time who's gone on to be a major musician in contemporary jazz. I was down the road a peep, but we did actually, the three of us, meet and play an informal jam session in 1990, so that tells you the breadth of the history you're dealing with when you talk about The Bad Plus.
MR: Have you guys look at your growth from album to album?
EI: Yeah, I hope each one is better than the previous, but at the same time, the frustrating thing for publicists and the way that the industry is, is that we just do what we do. The first time we played together at a little jazz club in 2001 to today, it's the same basic idea, which is that these three energies just show up and we are who we are, and in the center of the three of us is this certain sound. That's kind of it. I think there is a progression because we're lucky enough to be out there on the road playing and learning to play our instruments better, or at least I am, I'll say that, and I think probably more subtlety has crept in over the years and maybe we've become better composers. But the basic template is not changing, it just is what it is.
MR: How do new albums come together? When The Bad Plus is composing together, is there somebody who takes the lead as far as the writing? How does that work?
EI: That's a great question. For us, the composer always writes the song on their own, so you see those different names credited to the songs. Reid and Dave both play piano very well. They can play their song on the piano and you'd recognize it as a piece in a second. There are final assignments that come in when the piece is brought into the band and we all put our own spin on it, and individualism is generally encouraged, but at the same time, we don't jam it out or work it out too much. It's sort of like a song is a song, ultimately.
MR: When you record, what's the process? Is it a layering process or do you all play together in a room, capturing that moment?
EI: Yeah, we've never really done recording people separately. All our albums have been pretty much the live experience. This album is a slight departure in that we've added some beautiful electronica touches in post-production. They're relatively subtle; I think they really enhance the record. It could have been put out without them and still be the record, but I think the electronics really add something. But the basic backing is the three of us playing in a room together.
MR: All of the songs on Made Possible are original except for "Victoria."
EI: Right. We heard that Paul Motian was terminally ill when we were recording up there. We knew he was sick, but we were sort of hoping he would pull through and then we got word that it wasn't going to reverse, that he was on his way out, and it was a really sad moment and we thought, "Let's just play one of his tunes as sort of a tribute to him since we're here tracking. He's so important to us." And it came out well so we put it on the record as a tribute to one of our favorite musicians. I'll say that we all equally love Paul Motian and his music will live forever.
MR: I imagine the band loves that song.
EI: You know, I don't know how many Paul Motian tunes we could play off hand. But Reid and I played with Paul a little bit and that was actually a tune at a gig that I did with Paul. Paul brought that in and he said, "Let's play that tune." So I learned it at that time and Reid and I then played it with Paul, so it was just something we knew. It's also a dirge, it's a sad song, but it's a tune that even Paul Motian fans may not know this particular tune, so it seemed to work out that way as well.
MR: Your choice of cover songs is so unique, and your interpretations are always surprising. For instance, you recorded the Nirvana song "Smells Like Teen Spirit," Queen's "We Are The Champions," and Vangelis' "Chariots of Fire."

EI: We like complex emotions, Mike. We want it to be wheels within wheels. For example, on "Chariots of Fire," all three of us would gladly go on record saying it's a masterpiece. That's an incredible piece of music in the original version. Of course, there may be a certain cheese factor. We wouldn't deny the cheese factor, but the truth of the matter is it's my historical record that when I was in fifth and sixth grade, I would play that on the piano to make the girls notice me in my elementary school.
MR: [laughs] Did they notice you?
EI: Yes, of course. If you can play "Chariots of Fire" in sixth grade, you're gold.
MR: [laughs] Best "Chariots of Fire" story ever.
EI: We're not above loving "Chariots of Fire," so of course our arrangement has elements that are deconstructing the piece. We wouldn't play any piece of music without trying to make almost a political statement out of it, but some sort of relationship to the song comes first.
MR: What advice must you have for new artists?
EI: Oh, I don't know. In terms of the jazz world, I do think that our idea of making sure you have a band has really worked for us. If their are jazz musicians looking at this, this is something rock musicians have understood for many years, but it's been slow to come to jazz. I do think that it's time to give up on "so-and-so's saxophone-led quartet." I think it's time to find the music that's in the middle of all the energies on the bandstand.
MR: And speaking of new talent, there is this guy over here, Galen Hawthorne, who is a budding interviewer and a journalist and he has a question for you.
Galen Hawthorne: Hi there.
EI: Hey man!
GH: You've covered all kinds of artists and bands and things like that, but if you could work or play with any of those artists, which one do you think would be your favorite experience. Or if you have worked or played with one, who was your favorite?
EI: Well, we haven't really worked with any stars. We've gotten some nice feedback. Geezer Butler told us that he loved our version of "Iron Man." In fact, he went on record in a music magazine saying he thought our cover of "Iron Man" was the best Black Sabbath cover ever.
GH: What an honor!
EI: So, when we saw that, we thought it was a great moment, but we do have sort of a canned answer for this, which is still valid. We love the avant-garde jazz master, truly profound, James Joyce-level master Ornette Coleman, and we'd love to work with him. But we also feel like to maybe cut the seriousness of the situation, we could have Cookie Monster from Sesame Street involved as well. Of course, we love Sesame Street. So the proposal, should anyone be willing to finance it because it would cost a lot of money, would be a quintet with Ornette Coleman and Cookie Monster.
GH: You could call it The Bad Cookie.
EI: According to the Cookie Monster, there are no bad cookies!
MR: So you'll be touring for Made Possible, right?
EI: Yep.
MR: Where will that tour take you?
EI: We're going everywhere. Over December and January we'll be in Chicago, Minneapolis, Denver, New York and St. Louis and it just proceeds from there.
MR: Nice. By the way, how in the world does The Bad Plus keep themselves, ahem, "In Stitches" for fourteen minutes and twelve seconds?
EI: Oh, well, you know, that's easy, in a way. "In Stitches" is a long song, but from when I begin to when it's over feels like the blink of an eye, and that's the honest truth. It just goes.
MR: All right. Let's talk more about another track, your choice.
EI: Let's talk about the first tune, which is "Pound For Pound." It's Reid's song and I think it's a truly masterful ballad. It's an immediate hit song as far as I'm concerned. It could definitely be picked up by Wes Anderson. Wes, if you're listening to this, put it in one of your movies, please. It's perfect for you. Reid put some very subtle electronics in that, but I remember when I went over there to listen and work with him a little bit on it, toward the end, there's an arpeggio patch that goes a little bit crazy and Reid looked at me and said, "No one does this." I had to agree. No one does this, "Pound For Pound."
MR: You guys are having fun right now, huh.
EI: Yeah, it's important to have fun. It's important to believe in the music and have fun, absolutely.
MR: Ethan I really do appreciate your time. Definitely come back, and all the best.
EI: Great, man. Nice talking to you, Mike. It's always great to hear it from a fan.
Transcribed by Galen Hawthorne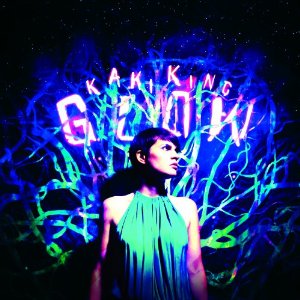 A Conversation With Kaki King
Mike Ragogna: Kaki, how are you?
Kaki King: I'm good. How are you?
MR: I'm good, thanks. Your new album, Glow, takes a kind of a different approach than the last one, which had kind of a band sound. Tell me how you came to the solo guitar approach again.
KK: Well, solo guitar is the root of every record that I make, believe it or not. It all begins on the guitar. I think with this record, I wanted to be closer to my beginnings as a solo guitar player, but I didn't want to do the same things as before. The first step was just to write songs on guitars. Some of them were six-strings, some of them were tiny twelve-string guitars, and some of them were lap steel type guitars. It was just going back to doing all the arranging and the setting up of all the songs on guitar.
MR: Did you discover anything new in this project, getting back to the solo guitar feel after the more fully arranged albums?
KK: It's funny because I think Glow is a highly arranged album, but the mix doesn't have a drum set or a bass guitar sound--it just doesn't have that typical band sound, but it's certainly highly developed. Every time I go back to guitar I have to try to figure out how to do the same thing again better, or interesting or different. One of the things I do is change my tunings. I probably have over forty tunings that I've played in now, which is just crazy, but it works. It creates a new environment for my fingers to travel around in. My favorite, I think, was open D minor, which is kind of a tuning I played around with when I was a kid. Sometimes, it's a little esoteric for non-guitar playing people, but essentially, I changed some of the factors that I was accustomed to, and it brought out a whole new sound.
MR: Is there something unique about this album that you'd like to share?
KK: One of the most interesting things to me was that it was done in an unbelievable small amount of time. This album has string quartet arrangements that had to be worked out, it has bagpipes, it has other players, it really has a lot of me just being in the studio tracking extra guitar parts, bass, and fill parts. The entire period of time--this includes moving around from different studios--was about three weeks. That was from recording to mastering, in fact. A lot of things worked out rather serendipitously, but for everything you're hearing, it was a lot of work. We were able to do it all in three weeks, and my new goal is to do something better in two weeks.
MR: I love how on the credits you're listed as playing "Guitar, Percussion, and Things." You also have D. James Goodwin with "Additional Sounds."
KK: That's what it was. He's an amazing sound maker. Liner notes are important, I think, because it's really good to know who played on stuff. I get a record on iTunes and I don't know who's on it, and it drives me crazy. At the same time, it's less important on this record that you know which sound is being played by whom and at what time. It's just that we did it, and it sounds great.
MR: How do you go about your creative process?
KK: Usually, I'm on the guitar and hearing it in my head. I haven't ever been able to figure out what my formula is. If I have a guitar in my hands, and I'm not trying too hard, something eventually comes out. I don't know why. I can't predict it, I can't bottle it and sell it, but it begins to happen. Just the taking the guitar under my fingers is the root of all this stuff. So that's where I begin, I just hold the guitar. Then I'll play something that stays in my mind and I'm like, "What if I did it that way?' And then I'll figure out how to do it. It's a circuitous relationship.
MR: Me and my guitar.
KK: Yeah, it's true. I can't just make it up in my head, but I can't do it if I'm only playing something that I've played before. I need to have both.
MR: Some artists really agonize over each step of their career, but you don't seem to be one of those artists.
KK: Gosh, with the music industry in 2012, who is able to predict anything? Certainly people say that this is the right career move for me to do right now, but I don't know any of those people. I don't think anyone really knows what a proper career move is. Music is changing, technology is changing, culture is changing, and it's good to just be part of that. So I never have made a good career move because that sort of thing doesn't exist for me. Playing solo guitar was not a good career move in the beginning--I had no idea that it would take me this far--but I did it because that's what I do. I don't know how not to do this at this point.
MR: Where do you find inspiration? For instance, are you on your own when you're coming up with new tunings?
KK: Not really. "Coming up" is a relative term. You may feel like something is new to you, but someone has used it before, and maybe you've heard it, maybe not. "Bone Chaos In The Castle" is an old song with the same tuning as a new song on Glow called "Holding The Severed Self." After writing those two songs I realized that it was the same tuning as one of my favorite solo guitar pieces of all time, written by Alex De Grassi, and I had no idea. The tuning thing is more of a personal inspiration. You're not a genius if you come up with a brand new tuning, I hate to say.
MR: Who are some of you musical inspirations? I know you've mentioned Philip Glass.
KK: Glass, Reiken and John cage all had a very philosophical approach to their music, and that's an inspiration. I will say as far as inspiration goes, I feel kinship with anyone who considers themselves to be genre agnostic. That's always the way it was with the people I came up with. People just loved music all of a sudden, and it wasn't about who you were, or what group you sat with at lunch in high school. I've drawn so much inspiration from non-guitar influence places that I feel like every time I mention the top guitar players I love, it does a disservice to the fact that I just love music, and I listen to a ton of it. It all influences and inspires me in some way.
MR: You play Ovations, right? And you also have your own signature guitar?
KK: Right.
MR: Would you go into that? I've never had a signature guitar.
KK: (laughs) Let me just put out there--not everyone plays a guitar that is made of plastic, and it is definitely unorthodox. Ovation has a very interesting history. The guy who designs Ovation guitars was actually an engineer that designs helicopters. He knew all about acoustics and how something can be vibrating everywhere and not fall apart. He built guitars because he knew what acoustics were, and he knew how to work with plastics. So, it wasn't just someone trying to make a cheap, unbreakable guitar. At any rate, I played on an Ovation very early on in my life, and I found that I'm very attracted to low tunings--the lower the better--and Ovations were able to carry those tunings without having to change my strings. So it was very playable and yet the low sounds came out beautifully. It was just something I was attracted to. The company was very friendly and helpful to me, especially being a young guitar player with really no clue. I just kept playing Ovations. I mean, I had no reason to stop. I played other things, and I've always got multiple guitars on stage, but that was always my workhorse. They said, "Hey, would you like to have your own model?' And I thought, "Yes." So we went through some different wood options and color options, and there were some cosmetic things that I wanted changed, and now I have my own signature model. At the same time, I need that guitar. I would use that guitar if it didn't have my name on it. It's great and it's an honor, but it's my tool. If I had to go anywhere in the world with one guitar, it would be that one, one hundred percent, for sure.
MR: I had an Ovation and it was always a great, durable guitar, and it sounded good when you plugged it in.
KK: Yeah, the Ovation can be plugged in without too many issues with feedback. Look, they're not for everyone, but they're definitely for certain people--definitely for me. It sucks when people go, "That sucks. She's playing a piece of crap, plastic guitar." I'm like, "Well, listen to how well I'm playing it."
MR: Have you ever thought about expanding elements of what you do into more areas? More lyrics for instance?
KK: Well, I did. I've written a lot of lyrics. For this record I hadn't really worked with a string quartet, for example. I've had strings on my records before, but I hadn't worked directly with people. So, I collaborated with this string quartet named Ethel, and that was amazing. I also had a bagpipe player, which was a first. As far as different types of media, whether that be more lyrics or writing a book, I've found that the best art comes from me not trying to manipulate everything. If one day someone was like, "You've written all these cool journals. Do you want to put them together into a book?" I'd be like, "Sure," but I don't need to do that. I need to play guitar--I need it badly--I need it for me. I don't need to write. I find that people that need to write do, and I need to play guitar, so I do. I feel like I'm sticking to what I need to, not what I want to.
MR: How was that Picasso Guitar painting exhibit at The Museum Of Modern Art?
KK: Oh, that was awesome. I had used one of the paintings on an early ticket stub that I printed out at Kinko's for one of my very first shows. It was really nice to suddenly be co-billing with Picasso's guitars.
MR: And you're kind of pals with Tegan and Sara, right?
KK: I played on one of their records, then we toured together in Australia and it was great.
MR: Which do you prefer, touring or recording?
KK: They're both great. They're a relationship, especially now, because I do want to make records that I can tour. I'm thinking about touring while I'm recording now, and it's fun to think, "Oh, this is going to be so fun on stage."
MR: And you may also experience something arrangement-wise while touring that you can bring back to a record.
KK: Oh, yeah. Sound check is one of my favorite times to write music. You're alone with only a couple of people in this big room with a giant sound system. It really is inspiring to write music that way.
MR: What advice do you have for new artists?
KK: Do what you need to do. I've found that, like anything else that is sold in this world, word of mouth is the best advertisement. If you make really good music and share it with some good people--and there are so many ways to share music--it has a life of its own. So it's not about making it, getting famous, or being able to not have a day job. There are plenty of people in really good bands that you might not believe have a day job, but they do. It's really about being an artist, taking what you do really seriously, loving it, and focusing on that, and not worrying about a lot of the other stuff like how cool your shoes are. Anyone can get a haircut or buy nice shoes, but making real art is the hard part.
MR: Nice. Would you consider yourself a good improv artist?
KK: I have been known to turn my show into a little bit--not like comedy--but I'm just talking. Sometimes it's hilarious, and sometimes, I say something that I think is brilliant and all I get are crickets. As far as improv or just being me on stage, yeah I kind of get a kick out of it. I don't know if anyone else does, but I do. On guitar, I've found that the better prepared I am to play any song and the less my mind has to think about it, the better improvisational guitar player I become. On the first week of this tour, I was playing all new material, and I was really focused on making sure every note was right, the songs were correct, and I wasn't screwing up too much. Now, I'm able to play around and change some things, and I'm able to make the songs brighter and push the boundaries. Over the years, I used to hate improvisational guitar because I thought it was just doodling. I was basically not interested in it at all. Now I think that if I can trick people into thinking that I wrote this, but I'm actually making it up on the spot, that's pretty cool.
MR: Kaki, all the best with the new album, and take care.
KK: Thank you.
Transcribed by Ryan Gaffney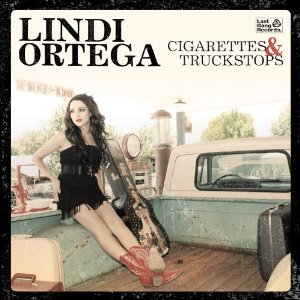 A Conversation With Lindi Ortega
Mike Ragogna: Lindi, how have you been?
Lindi Ortega: I am wonderful, and so glad that this record is finally out. I'm happily out on tour. I was touring with k.d. lang, the Social Distortion tour, and I'm just loving life right now.
MR: Were you an honorary "Siss Boom Bang-er?"
LO: I wanted to be. I was out with my own band with her, so I called my band the Snap Crackle Pops along with the Siss Boom Bang.
MR: Very Clever. So, been getting cozy with some JUNO Awards have we?
LO: I was just nominated, and as they always say, it's definitely an honor to be nominated. I was nominated for the JUNOs, and then there is another kind of prestigious prize in Canada called The Polaris Prize, which I got a nomination for, and that's very flattering. It's exciting. All those things kind of help to get the word out, so I was honored for sure.
MR: You're still fairly new in the world of solo albums, your first one being Little Red Boots, so this is like a new dive into the water for you and people are recognizing that you can swim.
LO: I guess so, yeah. I sure do like to swim if that's that case.
MR: And by the way, how are those little red boots?
LO: I am still wearing them. You know, a lot of people asked me in interviews early on if the boots were a gimmick, do I really wear red boots, and am I going to continue wearing red boots, and you know what? I'm still wearing them, and I don't think I'm ever going to stop because red's my favorite color.
MR: Very nice, red it is. So, Cigarettes And Truckstops. This album was inspired by you reading about Hank Williams?
LO: Yes, that's right. I was reading the Hank Williams biography and it was really interesting stuff. The book I was reading was called Lovesick Blues, and I was just fascinated by it because it was really giving me this great information about early country music. I discovered that Hank was influenced by a man named Tee Tot, also known as Rufus Payne, and Tee Tot was a blues musician. I just started to see that there was a real connection between early country and blues music, so I started listening to a lot of blues music, and really got into the old Robert Johnson, Lead Belly, Lightnin' Hopkins, John Lee Hooker and all that kind of music. I was listening to it for a good long time, and then I noticed as I was writing songs that it had a bit of an impact on the songs that I was writing. I started seeing sprinklings of the blues popping up in my melodies and chord progressions.
MR: What inspired the title Cigarettes And Truckstops?
LO: Well, that particular song was inspired by a tour romance that I encountered. I've been touring so much since Little Red Boots came out, so I'm always on the road and the only chance for me to really meet people is when I'm out there touring. Of course, it's like a ship's passing in the night kind of thing with those kind of romances. So often times, you meet people who aren't in your city, don't live anywhere near you, or maybe aren't even in your country, and you end up missing them immensely after you create these close bonds. That's a song about reminiscing the road times we shared together, the romance, and really deeply missing that person. It's really a love song, I think. It's not a heartbreak song, it's a love song and a nostalgia song. I just decided to name the record that because every time I walk passed those two things, I'm reminded of the tour, and I thought it would be a good name for a record. I thought it would be an interesting title.
MR: And there's "Every Mile Of The Ride." Are you enjoying every mile of the ride?
LO: Absolutely. My favorite part of making music is the touring; I love playing shows. "Every Mile Of The Ride" is also a bit of a romantic tale of road life and the people you meet. It was nice to have those traveling, tour songs as bookends for the record.
MR: And while you're on the road, "Demons Don't Get Me Down." Or do they?
LO: The demons don't. It's funny because sometimes people look at that title and kind of misinterpret it. They say, "Oh, that's a really dark song," and I'm like, "No, it's really not." If you listen to it and take it apart, it's a really uplifting song. It's a song that says you might not have those vices nearby to help you deal with those things that are making you feel sad in that darkness that's hanging over you, but you can go and deal with those things yourself. You can find ways to deal with that and get through those moments. For me, it was picking up my guitar and singing it away. Who knows, it could be painting for someone else, or watching a movie. It's really an uplifting song. You're not going to let these things bring you down, and you're going to be uplifted, and you're going to get through this darkness, and you don't need anything that's going to cause you more damage to get through it.
MR: But then there "Murder Of Crows."
LO: Well, that song was deeply inspired by... I think it's well known that I'm a huge Johnny Cash fan, and I'm a big fan of his murder ballads, like "Folsom Prison," and perhaps that's my interest in the macabre and dark, sort of creepy subject matter. So I decided I wanted to try my own hand at writing a murder ballad. Since I'm a huge bird lover--if I weren't doing music I would either be storm chasing or an ornithologist--my favorite bird is the crow. I think crows are really intelligent, amazing creatures, and I find it really interesting that a group of crows is called a murder. So, I decided to write a song and center it around a murder of crows, and I think it turned out great.
MR: I sense a franchise here. Jimmy Buffet has his Parrotheads--what about you having Crowheads?
LO: (laughs) That sounds good.
MR: Let's talk about "The Day You Die."
LO: Again, I have these weird titles for songs that sound really dark and morose, but they aren't meant to be, and that's really more of a tongue-in-cheek song. That song was a co-write with my friend Bruce Wallace, who lives here in Nashville. We never intend to write when we're together, it just kind of happens because we're friends and that's what we do. I just said this phrase out loud, "Love you 'til the cows come home," and he said, "Yeah, well I'm hoping that they all go blind." We just thought that was so funny, taking those phrases about love so literally, trying to hold onto love and make it last by interpreting those things in a literal way. I think the message of it was really funny to our warped sense of humor, so we wrote a song about it. I actually just shot a music video about it when I was on the k.d. tour. I shot a really great music video for that, which is going to come out shortly, so keep your eye out for that.
MR: Nice. "The Day You Die" is a single.
LO: Yeah, it's a fun, rollicking little number that I think will get people toe-tapping, and that's what I aim to do.
MR: How do feel about getting some Midwest toes tapping a little more often?
LO: The Midwest is the best. I love playing Midwestern crowds because you guys really know how to do it up when I play a show. It makes me feel real good to get up there and all the hootin' and hollerin', whistling and toe-tapping is awesome. I just love it.
MR: You're in Nashville now, a very different place from Canada.
LO: [laughs] It is. You're quite right, they're quite different. I sort of picked up and moved all my stuff across the border and settled into Nashville, Tennessee. I moved here in December, and I'm loving it. I came here because with everything that I've read and all the music heroes that I have, they've all seemed to pass through Nashville. There's a lot of history here for that, and I didn't want to just read about it, I wanted to go, see, retrace the steps, and feel all the places they've been. I wanted to absorb all that history and apply it to my music, and it's been wonderful for that. There's still a lot of honky-tonkin' going on Broadway, and I get to see some really amazing banjo pickers and just great players. It's great.
MR: Tell me about your love for T-Bone Burnett.
LO: Well, who doesn't love T-Bone Burnett? I think he's just a fantastic producer. One of my favorite albums is the Alison Krauss and Robert Plant record, Raising Sand, which was produced by him. That production style was definitely an inspiration, so I think he's an awesome dude.
MR: What was the recording process like this time out?
LO: Well, it wasn't too dissimilar from how we did Little Red Boots. We recorded the bulk of the record over three days, mostly in the House Of Blues Studio here in Nashville. It was sort of a live off the floor thing for the most part, except for a few little guitar overdubs and some harmony overdubs. But mostly it was live off the floor with me, the drummer, Colin, who played guitar on it, and the bass player, Dave Rowe, who played with Johnny Cash for the last eight years of his touring life. So, it was a lot of wonderful musicians that we got to play, who definitely were familiar with the era of music that I wanted to tap into, and it was just a wonderful experience to get to work with them. It was such an honor to get to record songs with these musical geniuses.
MR: Yes, Nashville really has grown to become the musician's home.
LO: Yeah, see I didn't come here to try and make it, per se. I wanted to absorb the history, really, and explore new and interesting things. I think that's what sort of saves me from the entrapment of the machine, because there is a machine side to it, just like I think there is in L.A. or New York. but I really don't operate in that circle, so it's really a beautiful city for me. I love that it's laid back. Compared to Toronto, there is a lot less of that crazy hustle and bustle going on. You can just stroll along for some fine Southern cooking and some great music, and I love this city for that.
MR: How do you write songs?
LO: I don't really have much of a formula going on for my songwriting--it's kind of always different every time. Sometimes, I'll think of a lyric that will just pop into my head, and I'll write a song around it. Other times, I'll just be strumming on the guitar and stuff will just come out as I'm playing along. Some songs take a month to work out, and some songs come out in a matter of minutes. There's no real process, but I've definitely been paying a lot more attention to what I'm saying in a song these days. I'm wanting to make sure that my lyrics really are good, and that they're relating what I want to get out there.
MR: What is your advice for new artists?
LO: If you want to get into the music industry, be prepared to work your ass off. It's a very tough industry, and you have to be involved very much, and you have to sacrifice other areas of your life. You have to be full-on, and I think the main reason for doing this kind of career is that it's got to be out of love; you've got to love what you're doing every night. For artists like me who aren't on major labels, it's all about winning one fan over at a time. I have to work very hard to do that, and I'm happy to work that hard because I love what I do. But I think if I didn't love what I do, then it could be annoying just because there is so much travel and there's really little time for anything other than music. Lucky for me, I'm a lover of making music.
MR: Where will we find you in the near future?
LO: Well, I'm sticking around in Nashville for now. I've got my work visa to stick around in the old U.S. of A. I might make a move at some point, down to maybe New Orleans or Austin, and I'm just going to keep writing songs, putting out records and touring. So just look for me in a town near you.
MR: All the best luck with this record, and everything you do. Thanks much, Lindi.
LO: Thank you. Have a lovely day.
Transcribed by Ryan Gaffney