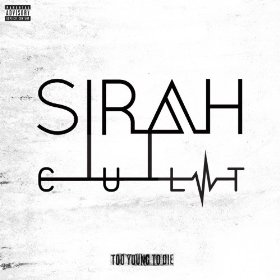 Sirah "Up & Down"
Since her memorable appearance on Skrillex's "Bangarang," Sirah's been focused on even more high profile projects, including her mixtape, C.U.L.T. Too Young to Die and her "Up & Down" video. FYI, Spin Magazine included Sirah in its "50 Biggest White Girl Rap Moments of All Time" list, and this clip is a great showcase for the artist and all of her fiery deliveries.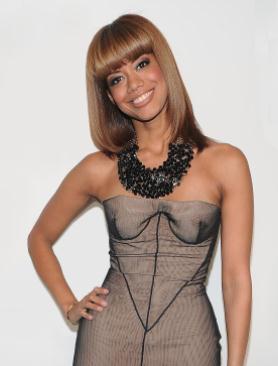 A Conversation With Co-President GlobalGrind.com, Tricia Clarke-Stone
MR: Tricia, your campaign is centered on an interactive concept. What is that going to involve? What was your role?
Tricia Clarke-Stone: "Be Heard Featuring Fabolous" is a campaign that GlobalGrind conceptualized on behalf of Boost Mobile to help tell their story in a culturally relevant way to music and entertainment lovers. The campaign provides fans with a unique digital experience over the course of four weeks where they can virtually work with Hip-Hop artist Fabolous. While fans mostly recognize GlobalGrind as a popular online destination delivering up-to-the-minute lifestyle, political, celebrity and music stories under one roof, many would be surprised to learn that we also develop integrated multi-media campaigns and innovative ad solutions for some of their favorite brands who are looking to target today's diverse Gen Y segment in an authentic and impactful way.
As part of the Be Heard experience, fans will have the opportunity to listen to an incomplete track from Fabolous and then tweet their own suggested lyrics to finish the verse by using the dedicated hashtag #BeHeardFab. Fabolous will review all submissions, select his favorite, and complete his original verse with the fan-submitted lyrics. The lucky winner will win a Boost Mobile phone and Re-Boost card. The completed verse will be featured in the unit via video and distributed across GlobalGrind's network, third party music/entertainment sites and social media. In an effort to drive buzz and conversation around this opportunity, Fabolous and other celebrities/influencers will spread the word and encourage their respective fan bases to participate. And, our built-in audience can do the same via social media plug-ins in the unit and IVR (Interactive Voice Response). Users can surprise friends with a call from Fabolous explaining the promotion by including their phone number in a specific field in the unit. We not only leveraged, but also added a smart twist to Boost Mobile's tagline Be Heard, which eventually became the foundation of the campaign. It's a really great example of how GlobalGrind can create branded entertainment in the form of a digital experience by hooking into fans' passion points across music and entertainment.
MR: How did you design a campaign around Fabolous that works for him uniquely?
TCS: We created a platform that allows Fabolous to remain authentic while reaching millions of fans while fostering unprecedented digital connectivity with them. It works because it gives him the opportunity to promote his music and market his brand to a larger audience in a non-traditional way.
MR: What happens to the song once it's completed?
TCS: Fabolous will perform the completed verse with the fan submitted lyrics and it will then be featured via video across various sites and platforms. Fabolous will also call the winner.
MR: What's the goal of the campaign ultimately? In other words, how will you judge if it was successful?
TCS: When building campaigns for clients, we focus on creating robust experiences that deliver deep and continuous engagement, high user interaction and results-driven executions that meet client goals and Key Performance Indicators. With that in mind, we are focused on achieving a high click-through rate, brand lift in social conversations and purchase consideration, and high in-unit engagement (time spent, submissions, video views, etc.).
MR: Can you speak to the innovative technology used in this campaign?
TCS: When tasked with driving brand initiatives, GlobalGrind leads with a strategy of fan engagement through creative innovation, integrating leading technology and aligning with highly-visible influencers or celebrities to generate scaled awareness. We are in the business of developing a compelling narrative and creating an interactive experience that speaks to everyone. For this campaign specifically, we used IVR technology to build buzz, serve as a distribution vehicle, and help with word-of-mouth marketing. In doing so, it allowed us to deliver personalized messages from Fabolous to fans and campaign prospects, which ultimately helps boost excitement and participation. Twitter is the social media engine that powers the program and delivers a low barrier of entry so fans can participate. Programs like this should be agnostic, so we launched a mobile optimized version to take advantage of that audience.
MR: What does the future hold with respect to GlobalGrind building campaigns for other prominent brands?
TCS: The future is extremely bright when you consider that many brands are in search of the "cool factor" and want to speak the language of their target audience. Naturally, GlobalGrind is at the epicenter of pop-culture and represent the eyes, ears and voice for today's diverse, multi-cultural audience. We also understand that consumers like to communicate online and opt in to social media with enthusiasm. We have transcended being just a media partner/publisher and are viewed as brand architects delivering ideation, strategy, planning, design, development, execution, fulfillment, talent procurement, production and more.
We have three additional experiences that will launch in the coming weeks for brands within the automotive, retail and CPG categories, and a handful more slated for January/February 2013 that span mobile, social, gamification, branded entertainment, celebrity and influencer alignment and emerging platforms. So far we've created a lot of successful custom campaigns for top brands that all share the same DNA - storytelling through innovative, multi-platform, immersive brand experiences. Technology, celebrities, platforms, and trends will always change, but our strategy remains fresh and infused with new tactics, tools and approaches.
MR: What advice do you have for brands looking to target the multicultural market?
TCS: Connect with audiences in environments they trust. Speak in a culturally relevant way and deliver experiences where the brand stands out amongst the clutter. Brands need to become more than a name, it should reflect a persona/lifestyle that consumers want to project.
MR: What do you feel are the top tech or marketing trends on the horizon that will have an impact on consumer behavior?
TCS: Social media and mobile technology are important. But you need to remember the larger ecosystem of leveraging brand extensions and collaborations, the use of digital elements and technology in offline environments, driving commerce through content, using customer-centric data and brand metrics to better inform your ideas, micro targeting, transportable branded content and strategic alignment with influential voices.
MR: What are your thoughts in terms of the impact social media can have on branding?
TCS: It can have a huge impact if it's done properly, mostly because of the type of rich and actionable conversation social media can deliver. You have to be consistent and true to the brand in all environments but the approach might vary based on the platform nuances (Twitter, Instagram or Pinterest). It's not one-size-fits-all so brands have to figure out how to live and connect with potential consumers in different ways. Social media will begin to drive more commerce through word-of-mouth and personal recommendations.
MR: Any advice for artists looking to work with a brand?
TCS: Just be true to your audience, your strengths, your music and your vision. Collaborations with brands and artists can only be symbiotic and mutually beneficial when this occurs. The brand benefits from working with a highly visible influencer who has an active and engaged audience while the artist benefits from the marketing/financial commitment, as well as the heightened exposure through the brand's properties and relationships.
Here's a link to where fans can participate in the campaign: http://exclusive.globalgrind.com/boost_be_heard/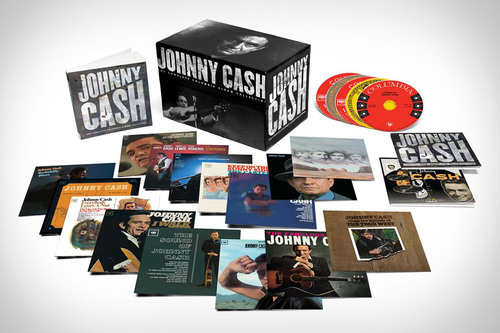 POPMARKET STRIKES AGAIN!
Beginning at 12am EST on Black Friday (November 23rd), POPMARKET.COM the members-only shopping club offering limited music and merchandise, will offer one new deal every hour for 24 hours on special collector's sets from some of music's most iconic artists, all guaranteed to arrive in time for the holidays. PopMarket will continue the post-Thanksgiving shopping-spree tradition on Cyber Monday, where the site will once again offer one new deal every hour for 24 hours, beginning at 12am EST on November 26th. PopMarket's Black Friday and Cyber Monday deals will run the gamut of artists and genres, from a Kings of Leon Limited Edition Vinyl set to an exclusive new Johnny Cash 63-CD complete Columbia Recordings deluxe box set to a Bruce Springsteen Live DVD bundle. Happy Hunting!
PopMarket can be found here: http://POPMARKET.COM/
Random Christmas EP Recommendations for the Kids... Kind Of:
Dan Zanes albums continue to aim at both parents and their children, and this one pulls off that mission flawlessly.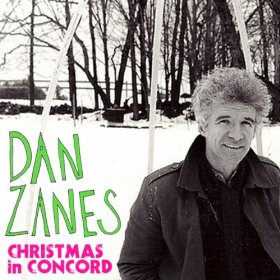 For Dan Zanes info: http://www.danzanes.com
Daryl Hall & John Oates to the Rescue
Although this could also apply to their addictive, classic pop songs, Daryl Hall & John Oates are participating in a relief effort for those affected by Hurricane Sandy. Working with Borgata Hotel Casino & Spa and Live Nation, they're trying to raise funds for the Atlantic City area for the millions of people affected by the the storm. The most successful pop duo of all time will perform at the Borgata Event December 1st.
In a joint statement, Daryl Hall and John Oates said, "In light of the devastation that Hurricane Sandy caused for the people of Atlantic City, we're going to donate 100% of the proceeds from our sold out show at the Borgata on December 1st to the Red Cross. We will also be selling an event T-shirt with all of the proceeds going to the Red Cross, as well."
"This really means a lot to me," said Daryl. "These are my people that got hurt. This is my neighborhood."
"This is a great way to give back," commented Geoff Gordon, Regional President of Live Nation Philadelphia. "We want to show our dedication to our friends and family whose lives and livelihoods were affected, and show that Atlantic City is still open for business."
"It really means a lot to have one of the greatest musical duos in history support the disaster relief effort here in Atlantic City," said Borgata Senior Vice President of Operations, Joe Lupo. "We are grateful to be working with Daryl Hall and John Oates as well as Live Nation, with the collective goal focused towards helping those affected by Hurricane Sandy."