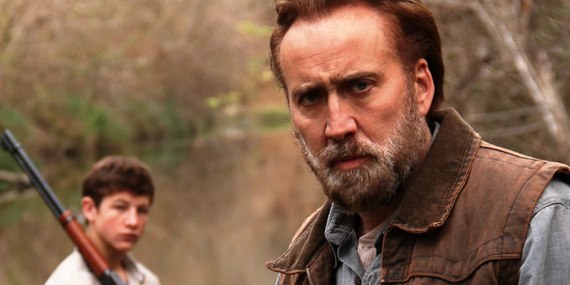 Another Toronto International Film Festival has, for me, come to an end, and this marks the final installment of movie roundups from the festival. (The previous roundups can be found here and here and here.) The missive below includes an assortment of movies, like David Gordon Green's Joe (which features a critical comeback performance from Nicolas Cage) and Enough Said (which sadly features one of the late James Gandolfini's final on-screen appearances).
Enough Said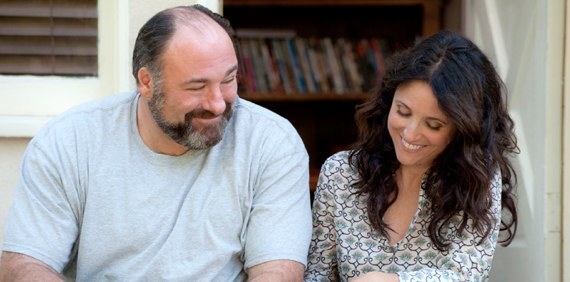 Honestly, this it a tough movie to watch. Which is an odd thing to say for what is, essentially, a lighthearted romantic comedy. The reason for this, of course, is the presence of James Gandolfini.
Enough Said will probably be most people's first experience watching Gandolfini since he passed away earlier this year -- and it's not easy. (Since Gandolfini's passing, I re-watched every episode of The Sopranos as some sort of cathartic exercise. So, it lessened the blow of watching him in Enough Said, but not completely.) Coupled with the fact that an ongoing plot point is Gandolfini's weight and that he's not the healthiest of eaters.
Aside from that, Enough Said is a sweet comedy with smart dialogue. Julia Louis-Dreyfus plays Eva, a massage therapist who meets Albert (Gandolfini) at a party -- an event that leads to (A) a relationship with Albert and (B) a friendship with a poet named Marianne (Catherine Keener). Later, these two separate relationships intersect for Eva in bizarre fashion.
Both Julia Louis-Dreyfus and Gandolfini are great together, and really sell this somewhat unlikely pairing. And, yes, it hurts. It hurts watching James Gandolfini play a romantic lead because I just now realized that James Gandolfini is very, very good at playing a romantic lead and we will never get to see him do that again. And it makes me wonder why Julia Louis-Dreyfus hasn't been in more movies. Since 1986, Louis-Dreyfus has appeared in a grand total of, now, nine movies. (And one of those movies includes Soul Man, sadly). Hopefully this number will rise significantly over the next few years.
Joe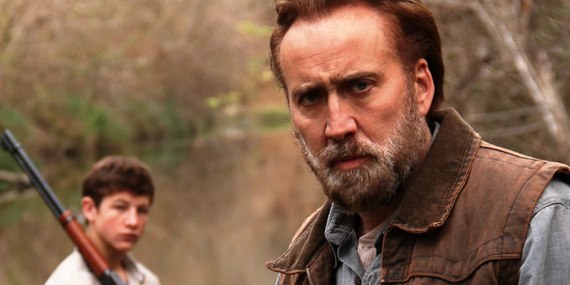 Perhaps it was the bankruptcy issue, but Nic Cage hasn't shied away from being in pretty much any dreck movie over the last few years. (Remember Season of the Witch?) Finally, Cage has found a role that lets him act again, as opposed to doing the "crazy Nic Cage" stuff he's been prone to do.
Cage plays Joe, a tree poisoner (which sounds a lot more ominous than it is) who takes a young boy named Gary (Tye Sheridan) under his wing to try to protect Gary from his abusive, alcoholic and dangerous father. Along the way, Joe gives quite wonderful advice like "stand like you own land," but Joe has his own problems and a tendency to find trouble with "the law" and nefarious types wherever he goes.
David Gordon Green and Nicolas Cage make a good team. And, again, it's wonderful to watch (lest we forget) this Oscar winner actually acting. There are moments in the movie that I thought here we go, here's when Nic Cage is going to do something insane, yet Cage holds back. I hope David Gordon Green and Nicolas Cage make many, many more movies together.
The Double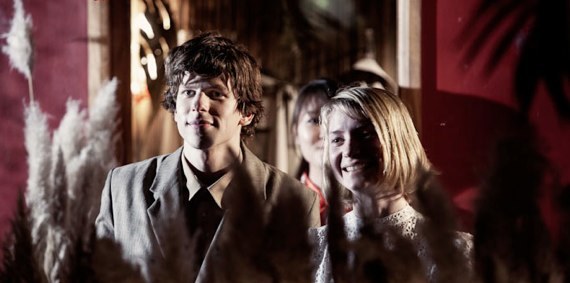 The Double -- which has a wonderful, bizarre noir feel to it -- stars Jesse Eisenberg as a timid man named Simon James and, later, also as the confident and brash James Simon. While Simon diligently plugs away at his job, James tends to receive all of the undeserved accolades. Eventually, Simon steals pretty much everything from James, including his love interest (Mia Wasikowska), which leads to a, let's say, bizarre confrontation.
What a beautifully odd film. I adore Richard Ayoade's Submarine -- yet The Double is nothing like Submarine. (As an aside, I'm so happy Ayoade used his time to make this movie instead of playing an alien in a garbage movie like The Watch.) Though, I think The Double's style overshadows its substance. And there is substance here, but it just takes a backseat to the film's aesthetics.
Hateship Loveship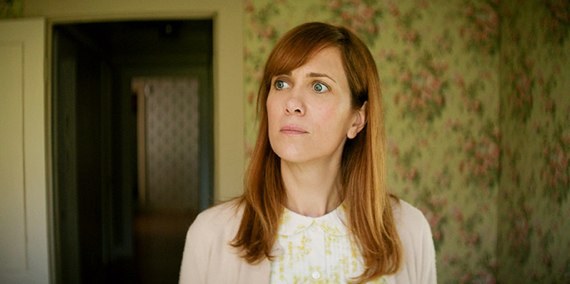 Nick Nolte plays a lonely grandfather who hires a wallflower named Johanna (Kristen Wiig) as a primary caregiver for his granddaughter, Sabitha (Hailee Steinfeld). Which is needed because Sabitha's mother has passed away and her father, (Guy Pearce) is a drug-addicted loser.
I admire Kristen Wiig for attempting something different. Her role as Johanna is beyond understated, which is kind of a problem. It almost feels like she was so conscious of being serious that she refused to let any personality bubble up. Regardless, it's an interesting step for Wiig -- she has another drama in the pipeline, The Skeleton Twins with Bill Hader -- but Hateship Loveship has a tendency to meander. There are interesting things going on here, but since the film presents them in such a dull matter, I found that it was difficult to care.
Tracks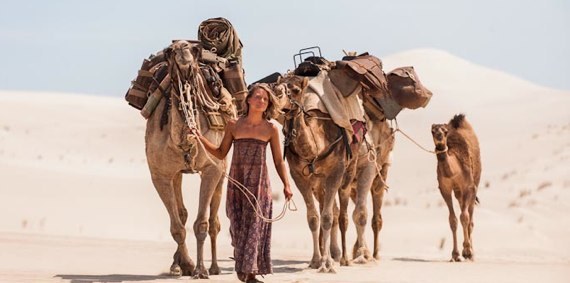 Boy, was I sure hesitant to see this movie. I saw this on the morning of my last day at TIFF with a splitting headache and a flight back to New York looming. My point here is that a two-hour movie about a woman walking across Australia alone didn't sound like something that would prevent me from falling asleep. I was wrong.
Based on a true story, Mia Wasikowski stars as Robyn Davidson, who walked just under 1700 miles across the harsh terrain of Australia in an attempt to reach the Indian Ocean.
I was worried that Tracks would be as lonesome as her journey sounds, but she has companions. First, she has her dog, plus four camels that have their own personalities (I never realized how ornery a camel could be). A National Geographic photographer (Adam Driver, who I like more and more every day) checks in on her at pre-established intervals, plus she encounters locals along the way quite frequently (at least in terms of this movie). For a movie about self-discovery through isolation, Wasikowski's Davidson, at least to the viewer, is not isolated very often.
Mike Ryan is senior writer for Huffington Post Entertainment. You can contact him directly on Twitter.
PHOTO GALLERY
2013 Toronto International Film Festival