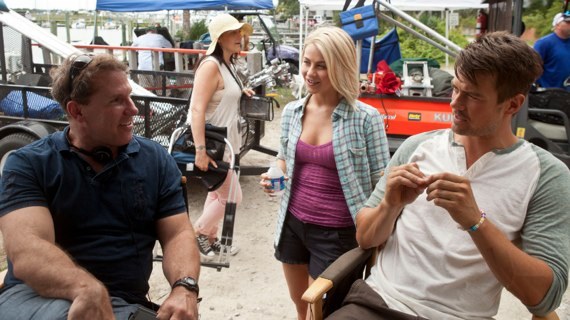 On Thursday, Safe Haven -- the eighth film based on a Nicholas Sparks novel -- arrives in theaters just in time for your Valentine's Day-themed romantic pleasures. Sparks' published books -- of which there are now 17 -- are known for their romantic themes and simple if vague titles. To date, those titles include: The Notebook, A Bend in the Road, Nights in Rodanthe and Message in a Bottle.
This post began as a conversation about what we'd name a Nicholas Sparks book or movie if we were to be given such an honor (yes, booze was initially involved). Regardless, we wrote down our favorite fake Nicholas Sparks titles and we are now publishing them here.
· Love's Portrait
· Hope's Promise
· Sincerely Sarah
· A Hop to Embrace
· The Daily Planner
· Fallen Curtain
· Telegram in a Jug
· The Flat Ball
· The Empty Can
· Email in a 1998 Era Compaq Presario
· Stanley's Remorse
· Regret's Abstract
· Julian's Tapestry
· A Compromise to Ponder
· A Month with My Turtle
· The Fjord at the Top of the Hill
· The Man's Best Friend (told from the perspective of a man who thinks he's a dog; loosely based on Oh Heavenly Dog)
· Fate's Remorse
· Angst's Slumber
· Faith's Mortality
· To Whom it May Concern
· Daybreak in Sumter
· Deception's Theorem
· War Horse
Mike Ryan is senior writer for Huffington Post Entertainment. You can contact him directly on Twitter.
PHOTO GALLERY
'Safe Haven' Photos