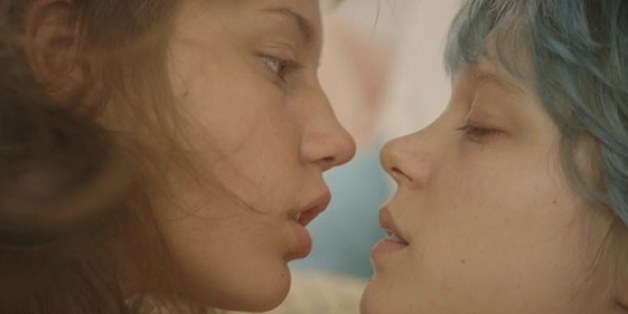 Day one of the Toronto International Film Festival had a back-to-school vibe, owing to the crisp fall weather, my self-consciousness about an outfit choice, and lineup of prestigious releases that are a long way from "Getaway." I saw five movies in my first 24 hours at TIFF, including one that completely caught me by surprise ...
Prisoners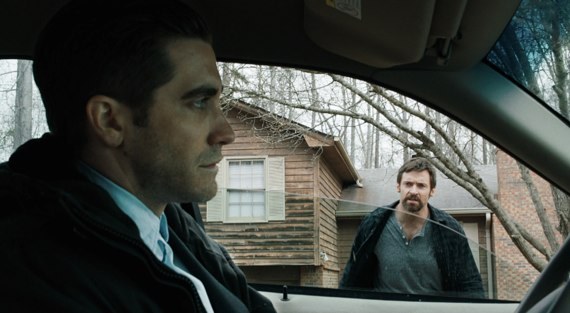 This one. Enter "Prisoners" as another example of "Don't judge a movie by its trailer." What looked like something resembling a police procedural is actually a fairly complex story about two men (Hugh Jackman and Terrence Howard) and what lengths they will go to find their respective kidnapped daughters after the main suspect (Paul Dano) is released from jail for lack of evidence.
Clocking in at two and a half hours, there's a lot going on here. At least a lot more than what it appears on the surface. Jake Gyllenhaal plays a both frustrating and fascinating detective assigned to find the two men's daughters. Honestly, there are about eight times in this movie where it seems like the case is solved, only to have the rug pulled out from underneath the viewer once again. Also: This is not what anyone would confuse with a "feel-good movie."
Blue is the Warmest Color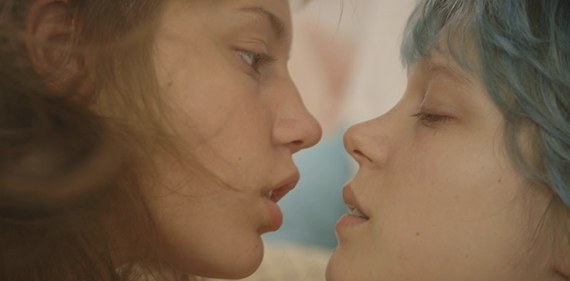 The Palme d'Or winner is gaining attention for a lot of reasons. Oh, let's see: The movie is three hours long, the cast and the director do not get along whatsoever, and there is plenty of, let's say, nude love. The reason Blue is the Warmest Color should be getting the attention that it deserves, however, is the fact that over its (relatively brisk) three hours, the film gets to the heart and the passion of first true love.
Here, played out over a few years, we find Adèle (Adèle Exarchopoulos) as a high school student confused about her sexuality. On a night out she meets Emma (Lea Seydoux), and her world changes. There are long, long, long sequences of fairly graphic love scenes, but it's a shame that's what is getting all of the attention because the emotional connection is the film's true power.
Only Lovers Left Alive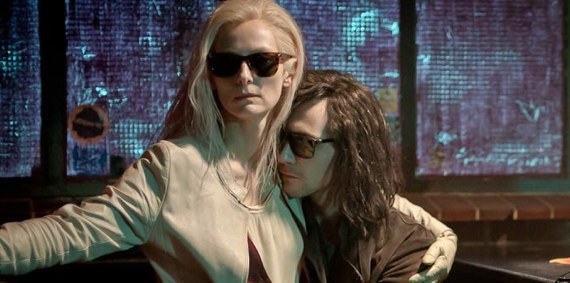 Speaking of shames: It's a shame that Jim Jarmusch doesn't direct more. Only his second film since the excellent Broken Flowers, Only Lovers Left Alive introduces us to a sad vampire named Adam (Tom Hiddleston) who mopes around his Detroit home and spends his free time strumming guitar with a human friend (Anton Yelchin) and being a rock snob. Eventually his longtime lover (Tilda Swinton) comes to town and the two now mope around together and complain about today's society.
Of course, with Jarmusch at the helm, this isn't a vampire movie meant for the Twilight crowd (Hiddleston and Swinton, though, just may have been born to play vampires). Only Lovers Left Alive certainly takes its sweet old time getting to where its going -- which, is really nowhere in particular. This is one of those movies that, even as I sit here typing, I am still trying to like it more than I actually did.
Child's Pose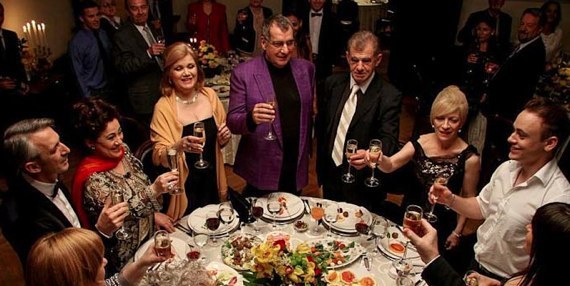 Child's Pose won the prestigious Golden Bear at the Berlin International Film Festival. The Romanian film focuses on a politically connected woman (Luminita Gheorghiu) and what lengths she will go to keep her son (Bogdan Dumitrache) out of jail after he kills a pedestrian child in an automobile accident.
There's a lot of awfulness in this movie (character-wise, not quality). The mother orchestrates a lot of awful actions -- going as far to bribe a witness -- but at least we empathize with what she's trying to do for her son. Unfortunately, her son is a bit of a prick who goes to great lengths to explain to his mother how much he doesn't like her -- so, it's not like we're exactly rooting for him to succeed. And, yes, that's what makes the film so interesting.
Closed Curtain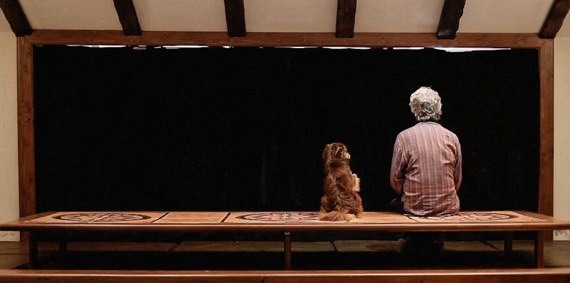 This is one of those films that is much more interesting to discuss than it is to watch. There's just a lot of scenes of people doing things -- setting out a dinner table, repairing a sliding glass door. Doing things. Of course, this is kind of the point.
Its director, Iranian born Jafar Panahi, was arrested by his government and charged with spreading anti-Iran propaganda -- resulting in a jail sentence and a 20-year ban from filmmaking. While waiting for his appeal, he filmed This is Not a Film, an answer to his frustrations of not being able to make a film -- a film that had to be smuggled out of Iran inside of a cake.
The follow-up, Closed Curtain, expands on this theme. The movie begins as a story about a man who is trying to hide his dog from government exterminators but, about halfway through, Panahi simply gives up on this idea, as if to say "I really can't make a movie trapped inside my house." It then becomes a meditation on Panahi instead -- giving us a glimpse of the maddening world he's living with on a day-to-day basis. A maddening world with characters and stories that want to live, yet he doesn't have the means to tell these stories.
Put it this way, after 106 minutes of this movie, I was sick of seeing the interior of this house. I can only imagine how Panahi feels.
Mike Ryan is senior writer for Huffington Post Entertainment. You can contact him directly on Twitter.
PHOTO GALLERY
2013 Toronto International Film Festival