At the end of December, with the wrap-up of the UN Millennium Development Goals, the global health community collectively patted ourselves on the back for reducing malaria-related deaths by 60 percent, saving 6.2 million lives and reducing new cases by 37 percent since 2000(1,2). In fact, global malaria control has been touted as the greatest public health success of the past 15 years(3). This success came only after innovative, low-cost technologies were introduced that could make significant inroads in the fight against malaria a realistic goal. This drove billions in funding and ultimately turned the tide.
Companies working in this space, including mine, have created low-cost, innovative products that help prevent malaria-carrying mosquitoes from infecting people and better treat those who do get infected. These include rapid-diagnostic tests that quickly diagnose malaria and speed-up treatment, artemisinin-based combination medical therapies that can actually cure a child who has malaria in one to three days, and from my company, long-lasting insecticidal bed nets that protect people from being bitten by malaria-carrying mosquitoes. Long-lasting insecticidal bed nets have been credited for reducing malaria cases in Africa by 68 percent(4). Today half of Africa sleeps under treated mosquito bed nets(5). These innovations are saving lives!
Yet, as we celebrate the victories, we begin 2016 knowing that 3.2 billion people remain at risk of contracting malaria(6) and that we can expect hundreds of thousands of people to die from the disease in 2016 alone. We are still facing monumental challenges with potentially devastating consequences in the war against malaria. One of the biggest concern is the degree to which malaria-carrying mosquitoes are becoming resistant to the insecticide used on treated nets currently approved by the World Health Organization. Sixty-four countries have reported widespread resistance, the numbers are growing, and insecticide resistance threatens to reverse the progress we've made against this killer disease(7).
The surest way to keep malaria eradication on track is to develop and distribute innovative new weapons to combat mosquitoes that are resistant to currently used insecticides. New technologies do exist today, such as the long-lasting insecticide-synergist combination bed net which meets the urgent need for tools with increased efficacy against insecticide resistant mosquitoes(8). We cannot simply ignore the growing body of data that show insecticide resistance rendering our current malaria prevention tools less effective against this deadly disease(9). Stakeholders in the fight against malaria are inherently creating an ethical dilemma by not immediately facilitating deployment of the most effective tools available today.
Unfortunately, this will only happen through expedient action by our international regulatory body, the World Health Organization, to evaluate these technologies and provide guidance for their deployment. The system is broken when the evaluation and guidance process takes longer than the innovation and development of the technology.
I'm concerned that, after 10 years of extensive data collection and evaluation, the World Health Organization has requested even more data to approve a new mosquito bed net that is capable of fighting resistance(10). Hasn't the World Health Organization learned its lesson from the disastrous outcomes caused by their poor response to the Ebola crisis(11), and can we expect them to come up with any meaningful response to the Zika virus, when it takes a decade to evaluate, or rather fail to evaluate a mosquito net? Malaria kills and infects far more people than Ebola and the Zika virus combined(12), and it seems increasingly clear that the failure to act on insecticide resistance could be their next global embarrassment. We can't afford for bureaucracy to create innovation pileups or discourage the private sector from investing in solutions by creating roadblocks that prevent them from getting to the rescue of people who need them the most.

Malaria must continue to be a global priority. It was encouraging last month to hear President Obama lean on malaria eradication in his State of the Union address and to learn that the British government and Gates Foundation are creating a $4.28 billion fund to fight this disease(13). We need to keep malaria on the global agenda and encourage new innovations. We must never forget that it was the inventions of the long-lasting insecticidal bed net for prevention of malaria and artemisinin-based combination therapy for malaria treatment that catalyzed the global community of governments, international organizations and NGOs to rally behind the fight against malaria. And, it may well be the lack of deployment of effective technologies that will end the global community uniting in this fight.
Everyone with a stake in stopping malaria must step up their game to ensure that we don't lose our momentum, especially now as some countries are experiencing a surge in new malaria cases as a result of rising insecticide resistance. Funding must continue to flow, governments must continue to provide tools to their communities at risk, and the World Health Organization must understand the urgency and provide guidance for proven innovation that is now piled up instead of being used by the people at risk of malaria. Every day, more than 1,000 lives are lost to malaria(14). This cannot be acceptable. The clock is ticking.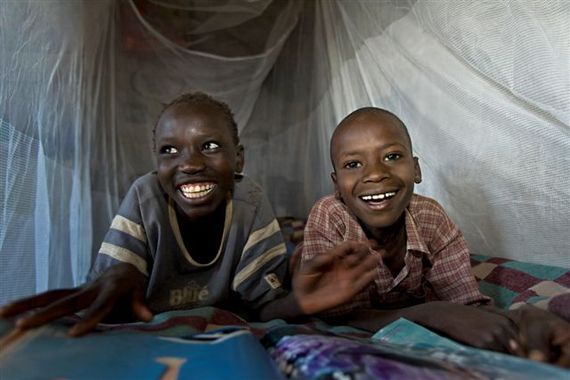 (1)WHO World Malaria Report Fact Sheet, December 2015 http://www.who.int/malaria/media/world-malaria-report-2015/en/ (malaria-related deaths reduced by 60 percent since 2000, new cases of malaria reduced by 37 percent since 2000)
(2)Joint WHO/UNICEF news release entitled: "WHO/UNICEF report: Malaria MDG target achieved amid sharp drop in cases and mortality, but 3 billion people remain at risk," September 17, 2015 http://www.who.int/mediacentre/news/releases/2015/malaria-mdg-target/en/ (6.2 million lives have been saved)
(3)Joint WHO/UNICEF news release entitled: "WHO/UNICEF report: Malaria MDG target achieved amid sharp drop in cases and mortality, but 3 billion people remain at risk," September 17, 2015
http://www.who.int/mediacentre/news/releases/2015/malaria-mdg-target/en/ ("Global malaria control is one of the great public health success stories of the past 15 years," said Dr. Margaret Chan, Director-General of WHO.)
(4)WHO World Malaria Report Fact Sheet, December 9, 2015, http://www.who.int/malaria/media/world-malaria-report-2015/en/ (long-lasting insecticidal bed nets have been credited for reducing malaria cases in Africa by 68 percent)
(5)WHO World Malaria Report Fact Sheet, December 9, 2015, http://www.who.int/malaria/media/world-malaria-report-2015/en/ (more than half of Africa sleeps under treated mosquito nets)
(6) Roll Back Malaria Partnership; About Malaria - Key Facts http://www.rollbackmalaria.org/about/about-malaria/key-facts (3.2 billion people remain at risk of contracting malaria)
(7)WHO Global Malaria Program, "Global Plan for Insecticide Resistance Management in Malaria Vectors," 2012, Page 3, http://www.who.int/malaria/vector_control/gpirm_executive_summary_en.pdf (64 countries have reported widespread resistance)
(8)WHO (2014) Report on the Second Meeting of the WHO Vector Control Advisory Group, 10−14 February 2014
Ref: ISBN 978 92 4 150802 5, 27 October 2014 | Geneva, and http://www.vestergaard.com/images/pdf/PN3_Tech_Eng_2015.pdf (new technologies do exist today....)
(9)WHO Global Malaria Program, "Global Plan for Insecticide Resistance Management in Malaria Vectors," 2012, http://apps.who.int/iris/bitstream/10665/44846/1/9789241564472_eng.pdf?ua=1 (growing body of data that show insecticide resistance rendering our current malaria prevention tools less effective)
(10)WHO Global Malaria Programme, Recommendations on "Conditions for use of long-lasting insecticidal nets treated with a pyrethroid and piperonyl butoxide, December 2015, Page 2, http://www.who.int/malaria/publications/atoz/use-of-pbo-treated-llins.pdf (World Health Organization has requested even more data...)
(11)Science, "Health panel: Pump new billions into disease outbreaks--or else," January 13, 2016
http://www.sciencemag.org/news/2016/01/pump-new-billions-disease-outbreaks-or-else (Hasn't the WHO learned its lesson from the disastrous outcomes caused by their poor response to the Ebola crisis?)
(12)http://www.who.int/malaria/media/world-malaria-report-2015/en/ and http://www.cdc.gov/vhf/ebola/outbreaks/2014-west-africa/case-counts.html and http://www.nytimes.com/interactive/2016/health/what-is-zika-virus.html?_r=0 (Malaria kills and infects far more people than Ebola and the Zika virus combined)
(13)The Guardian, "British government and Bill Gates announce £3bn to fight malaria," 25 January 2016
http://www.theguardian.com/society/2016/jan/25/british-government-and-bill-gates-announce-3bn-to-fight-malaria (British government and Gates Foundation are creating a $4.28 billion fund to fight this disease)
(14)WHO - Ten Facts on Malaria, Updated November 2015, http://www.who.int/features/factfiles/malaria/en/ (Every day, more than 1,000 lives are lost to malaria)