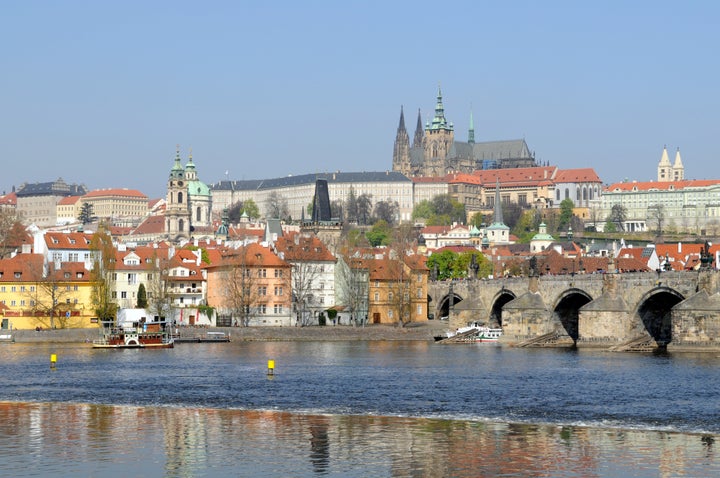 In the last decade, virtually every college and university in the country has added "global citizenship" or "cross-cultural learning" or "international focus" to its mission and strategic plan. To support this new emphasis, faculties and administrators across the country have worked furiously to "internationalize" their curricula in various ways: by setting up programs in Islamic studies or world ecology, by sponsoring faculty travel seminars to foreign places, by requiring students to achieve "competence" in a foreign language and select one course from a list of courses that might include "Japanese film," "The European Union Today," "The Latin American Novel," etc.
All of these initiatives are helpful in preparing students for an increasingly interconnected world. But they are often isolated endeavors that don't fundamentally change the nature of education on the campus or, more broadly, the culture of the campus as a whole.
The campus where I work, Centre College, in Danville, Kentucky, has been successful in changing its culture. We've found that internationalizing our faculty -- through having them teach abroad -- has played a fundamental role in bringing about the change. More on that in a moment. First, some context.
Although U.S. News & World Report consistently ranks Centre among the top 50 national liberal arts colleges, we have neither the impressive endowment per student (ours is about $154,000), geographical diversity (about half of our students come from Kentucky), or family income of, say, Davidson or Williams or Grinnell. So it's somewhat surprising that 86 percent of our graduates last May had studied abroad at least once; about a fourth, two or more times.
To be sure, we work hard to make study-abroad financially affordable. Mark Salisbury, author of the recent Chronicle of Higher Education article "We're Muddying the Message on Study Abroad," correctly notes that "a lot of money is changing hands in the study-abroad business." Not having a huge endowment per student or a super-wealthy student body, we have had to limit how much money flows out of our hands -- something that's proven possible by running almost all of our programs entirely ourselves. But no matter how little it costs, most students will not study abroad as juniors and seniors unless they experience, from the start, a campus culture and a curriculum that, in the lingo, has become thoroughly internationalized.
Our campus has become internationalized primarily because we've internationalized the faculty, and not only the obvious suspects in foreign languages and international studies, but also the unobvious ones in chemistry, mathematics, biology, psychology, religion, etc.
We've done this not by hiring top teaching faculty from abroad, which is difficult for any undergraduate school to do. We've done this by slowly encouraging a wide range of our own faculty to teach abroad. Fifteen years ago we had to recruit students to fill the slots in some of our abroad programs. Once enough of our faculty had themselves taught in a different cultural context -- and become converted advocates for study abroad -- our problem was in selecting which students could participate in which programs. There is a tipping point on any campus where study abroad becomes expected, rather than special or unique. That tipping point occurred at Centre after about 40 percent of our faculty had spent a semester or more abroad directing one of our overseas programs or had planned and led a January program abroad.
My own case may be instructive. My field, American literature, makes me a most unlikely prospect for fostering global awareness. But lecturing on American literature in pre-Solidarity Poland and Czechoslovakia in 1979-80 and in Gorbachev's Ukraine in 1987 changed all that.
Being in a foreign culture gave me powerful new insights into the material I'd taught for several years and thought I'd mastered. Explaining Emerson to students on the other side of the Iron Curtain gave me a depth of understanding that I'd never had (and never would have) on these protected shores; having to articulate the black-white relationships in Faulkner and Morrison to students with different cultural assumptions allowed me to see those relationships in a different and more complete way. One of our American historians spent last spring teaching American history at the University of Hanoi. Will he ever again be able to see our history in a uni-dimensional way?
Many of the same intellectual and pedagogical payoffs come from teaching one's subject to one's own students in the context of a different culture. In recent years, I've taught courses that I regularly teach in Danville in both our Strasbourg and London programs. Teaching Henry James in England or F. Scott Fitzgerald in France is to teach them through a second cultural lens.
Each year about 16 of our faculty -- from disciplines across the academic spectrum -- teach their subjects in the context of another culture. Our chemists have taught art restoration in France and volcanoes in New Zealand; our mathematicians have taught their subjects in Greece and London; our biologists have taught biodiversity in Borneo, primates in Barbados, and marine biology in the Bahamas; our education faculty have taught education in Ghana and Costa Rica; our religion faculty have taught courses in Israel and "literally" on the pilgrimage route to Compostela in Spain.
Students everywhere routinely say that their study-abroad experience has been the defining part of their college education. At Centre, many faculty say that teaching their disciplines in a different cultural context has broadened and enriched their material.
Even more, doing so has internationalized our Kentucky campus as nothing else could have.