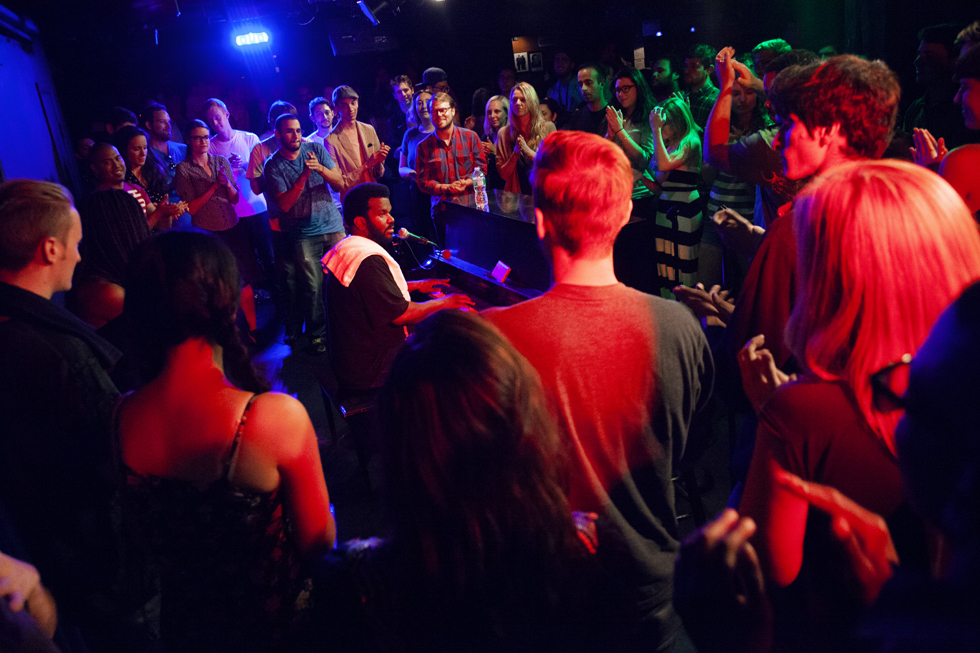 Who:
Craig Robinson
Where:
Upright Citizens Brigade Theatre, 307 W 26th St, New York, NY
When:
June 23, 2014
What:
Craig closed out this week's Whiplash by leading the audience in a late night jazz club gone gloriously off the rails singalong, including a stab at LL Cool J's "I Need Love", which no one in the audience except me, apparently, knew. (Craig, I love LL. If only I could sing, I woulda done a duet!)
Check out the new Whiplash Instagram. They're running archive photos from the show's entire run, since 2008.
Stolen Moment of the Week is a series featuring the work of photographer Mindy Tucker, who has been documenting the comedy scene in New York for the last seven years. Each week, Tucker picks her favorite image from one of the many stages, green rooms, after parties and private sessions she shoots, and gives you the details behind it.