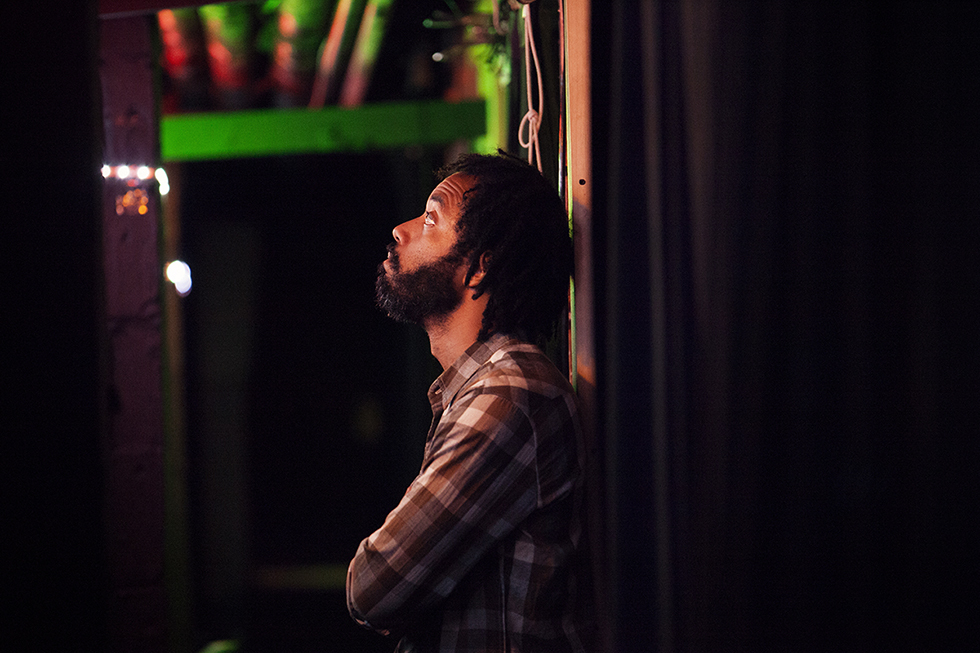 Who:
Wyatt Cenac
Where:
Upright Citizens Brigade Theater, 307 W 26th St New York, NY
When:
June 24, 2013
What:
Wyatt backstage waiting to go on at Whiplash. This was a packed line up with Leo Allen, Adam Newman, Dave Hill, Tom McCaffrey, Marc Maron, and Aziz Ansari. More photos here.
PS. Wyatt has a show, Night Train, at Littlefield every Monday night and in case you missed it, he's finally on Twitter!