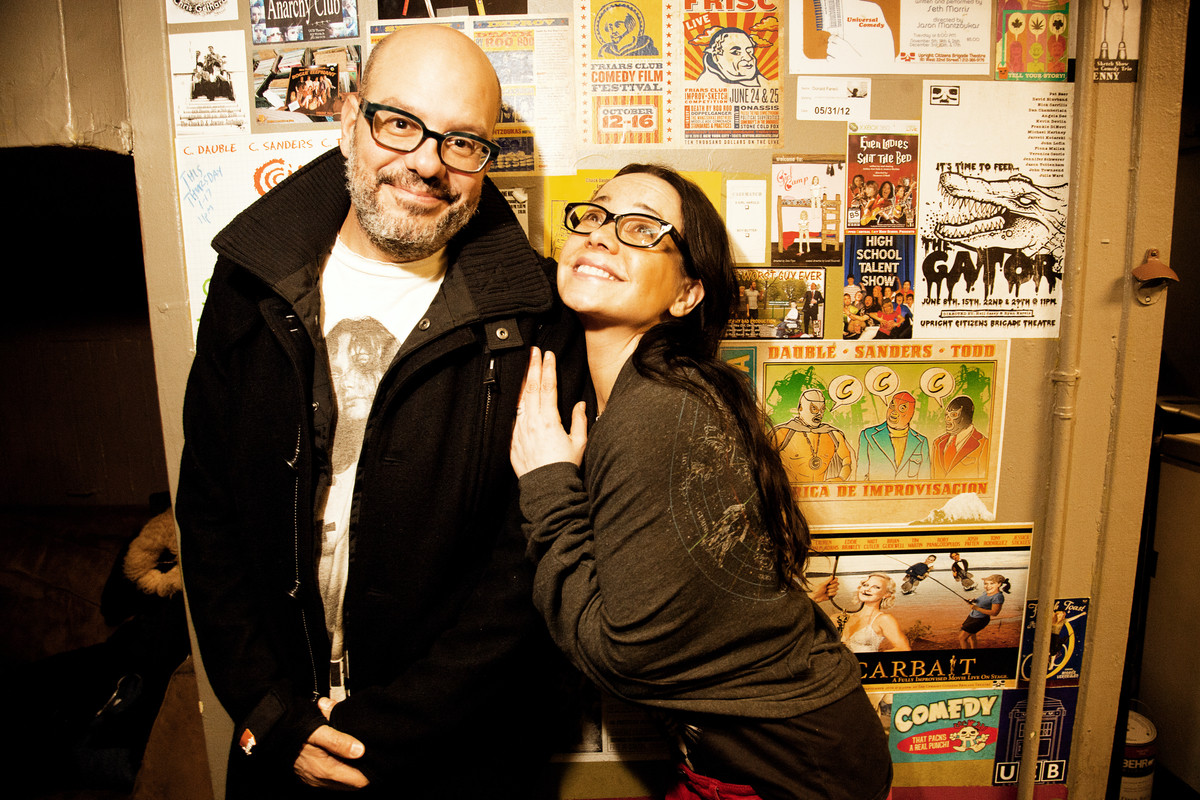 Who:
David Cross & Janeane Garofalo
Where:
Upright Citizens Brigade Theater, New York
When:
January 7, 2013
What:
Backstage before Whiplash (Mondays, 11:00pm). I have photos of both of them from over the years but none of them together. I made them pose for this one on behalf of Mr. Show fans/comedy nerds everywhere and they kindly obliged.