 It was unavoidable. It was like I didn't exist. There are nearly 2,000 Ming Chens on LinkedIn. How did that happen? Last I looked, I had the impression there was only one freckle-faced Ming Chen, and that was me. It's alarming to realize that there are thousands of you in cyberspace, and most of them sound pretty credentialed if you believe what their LinkedIn profiles have to say. I had to step up my game and update my LinkedIn profile.
Every year, we hire thousands of new staff worldwide to work at EF Education First (www.ef.com/careers). About 20 percent of our open positions are filled internally, another 20 percent are through staff referrals and the rest are from people who applied after seeing a job opportunity we posted. When we post the position on LinkedIn, then it's a 90 percent chance that the candidate we hired came through LinkedIn. The quality of LinkedIn's applicant pool is undeniable, especially compared to local job boards in Europe, Asia, America, and Latin America.
This powerful professional network which recently celebrated its tenth birthday has become more than just a nifty digital platform dominating our company's recruiting efforts -- it's also become a commonly accepted way to verify and validate your professional experience and qualifications. LinkedIn has moved us from the one dimensional, one page résume to a multidimensional monster.
The burden of finding a job has shifted from the job seeker to the potential employer. With a compelling public profile on LinkedIn, hiring managers and recruiters will take note and job offers will flood in. So as long as you keep accepting connections, expanding your network, posting the content that tells the story of you, that special someone, somewhere, will find you. But first, they have to find you.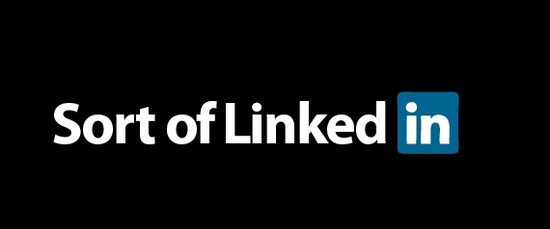 How could I distinguish myself in the sea of Ming Chens? Here's what I found:
1) Keep it short, smart, and targeted. Approach your LinkedIn summary as if you are composing your own obituary to be read by professionals who may want to work with you.
2) Personal SEO has become an art form. Potential employers and recruiters will scan your profile for the same buzz words that match the job description. Think carefully about the buzz words you use in your leadership/entrepreneurial/executive role you have directing/overseeing/accelerating/managing your team/products/division/business unit. These words drive the powerful formula behind who finds you.
3) Referrals are increasingly important on LinkedIn. Reach out to previous employers and colleagues for referrals. As an employer, we'll pay more attention to candidate's profiles if they have referrals.
4) Claim your "vanity" LinkedIn url. Make it easier for folks to find you at http://www.linkedin.com/in/YOURNAME
5) Forget about 6 degrees of separation. Our world has been reduced to 2 or 3 degrees of separation with LinkedIn (and for the price of a premium upgrade, you can become connected by 1 degree). And, the wider your network, the more likely you are to get contacted by the right person who will make (or break) your career. Banish any thoughts you might have about how freaky it is that anybody can check out your profile because it's a two-way mirror -- you can see who's checking you out, too.
6) Your network is your new neighbor. It's easier to accept connections and make connections with people you don't know on LinkedIn in the context of "I'm doing this for my job or future job". What does this mean for mankind? To me, the meaning of "community" has gone from neighbors and friends to more random people like someone who went to the same school as my former colleague's husband's brother's boss. When I set out to review the hundreds of connection requests that had been accruing in my LinkedIn inbox during the past few years, I decided to accept most of them, in recognition of that fact that any one of these people, no matter how peripherally connected I am to them today, might help me overcome my next big challenge at EF.
7) All roads are leading to LinkedIn. LinkedIn probably isn't how people are finding you -- it could be through your email, Twitter, or Facebook. But by making sure your LinkedIn profile is visible (via your email signature or Facebook profile), you become more accessible to potential employers.
8) LinkedIn sucks up a lot of time. Just like any other social networking site. In the past few days that I have started to "optimize" myself, I've done a lot of clicking around, following my fairly indiscriminate strategy of making my network as wide as possible. Endorsing people left and right, making connections, dressing up my profile. This stuff takes valuable time from any human level interaction I might have had in the real world. Eventually, just like my infrequent Facebook presence and my very lonely Twitter account, I think that my LinkedIn account will be a small flame in the larger fire of Ming Chens out there.
But I must admit, I do feel slightly better that now I am sort of LinkedIn. After all, I am more than just 1 out of 1,841 Ming Chens. I am http://www.linkedin.com/in/therealmingchen.