October is Family History month! In honor of that, we thought we'd take a look at a sample of family photos over time.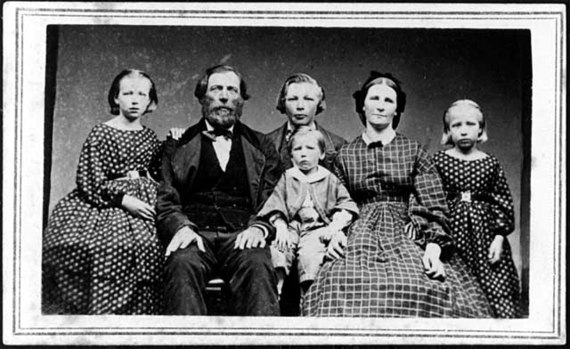 This is an early carte-de-visite of the Gurden Watson family, taken circa 1870 by E.R. Fenno. The father is likely a Civil War veteran; please note the girls matching polka dot dresses.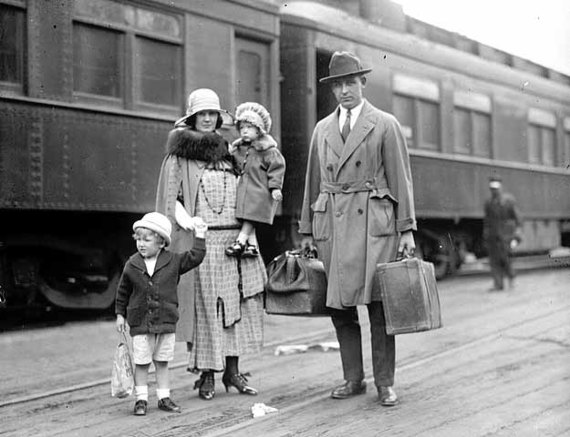 In the 1920s family photos became less formal and more candid, taken as the opportunity arose. This is Ted Jourdan and family with suitcases standing by a train in 1923. Are they embarking on a vacation or is he going on a business trip?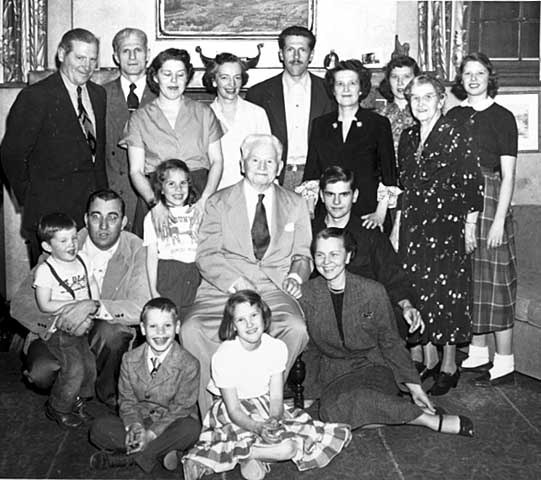 As people started living longer, the opportunity for multi-generational family photos blossomed. Anniversaries, birthdays, and other holidays afford good opportunities for these. But remember: do future family historians a favor and list who's in the photo! This image of F. Melius Christiansen and family was taken in 1947.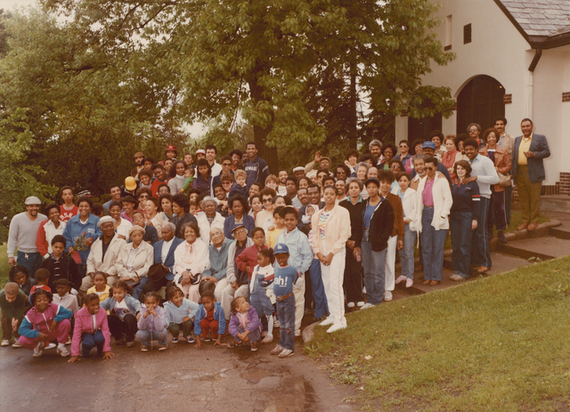 Family reunions are the perfect photo- op. This is the Scofield Family Reunion, circa 1980, in Theodore Wirth Park, Minneapolis and photographed by Charles Chamblis.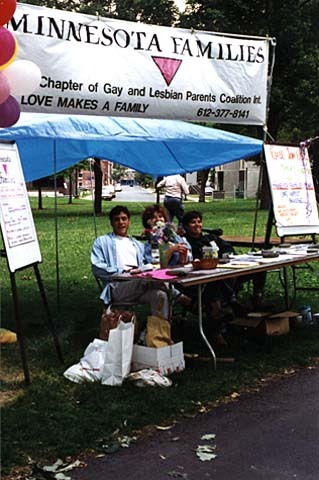 The idea of family has grown and changed over time, but one thing is certain: photographs of families will always be a wonderful remembrance and a good research tool for family historians now and into the future!
See more photographs of Minnesotan families in the Minnesota Historical Society's Collections Online.