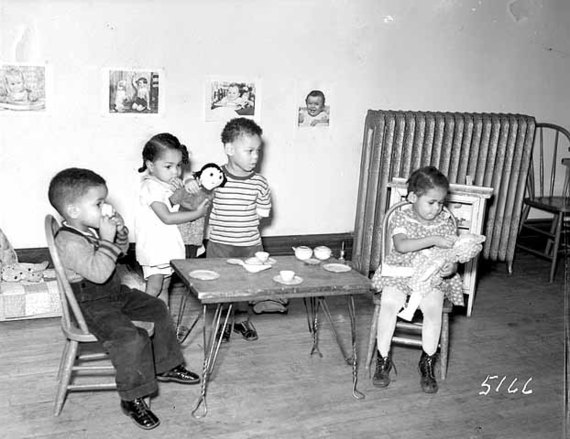 The photographs from the Minnesota Historical Society's (MNHS) collections document the state's history, but the collections provide more than views of early settlers and the various State Capitol buildings. There are numerous views of everyday Minnesotans engaging in everyday activities. These particular images highlight Minnesotans at play. From playing with toys to a rough-and tumble football game, from playing the guitar to playing the jukebox, from a rousing game of cards to an intense checkers match, these Minnesotans demonstrate the many ways they have had fun through the years and truly embrace what it means to play!
Before she was a professional golfer, Minneapolis native Patty Berg enjoyed a game of football with this group of boys. They've got the tackling down pat in this photo from around 1933.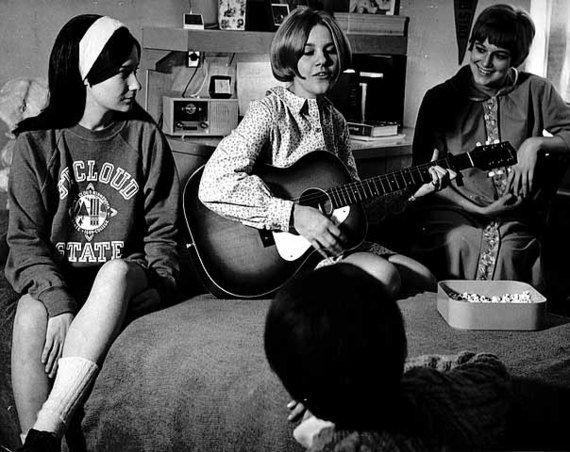 It's 1968 and an acoustic guitar is a must for any college dorm room. This young woman is playing while her friends listen appreciatively; with a side of popcorn it looks like a low-key girl's night in.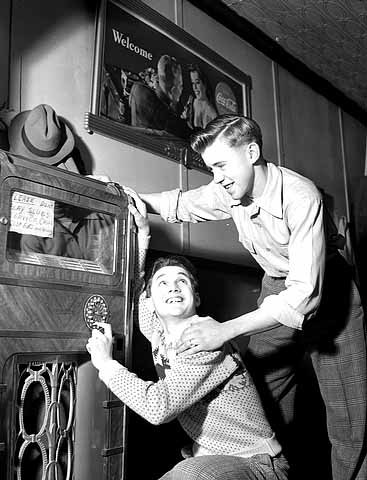 These boys are playing a tune on a 1930s-era jukebox. The early models didn't have the capacity that later models did, but with the promise of at least ten 78 rpm records, they'll be able to dance for awhile.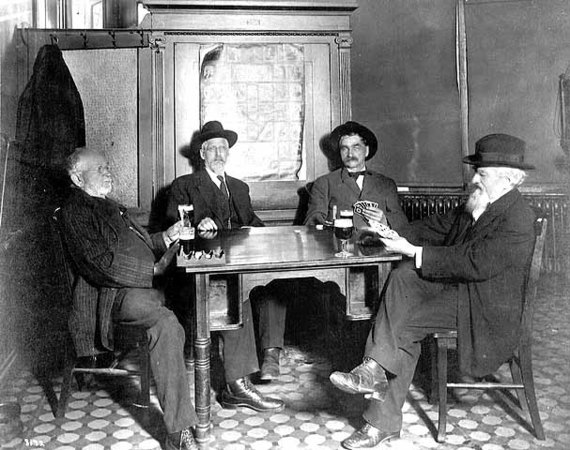 One wonders if the men playing cards at Bueger Saloon in St. Paul are engaging in an affable round between friends, or a high-stakes game.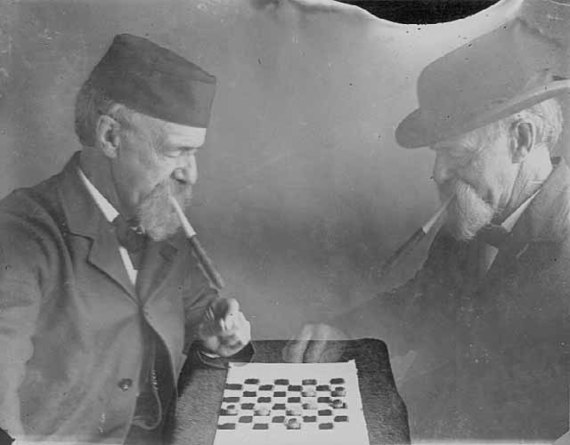 This 1890 photograph documents a serious checkers match between Dr. Lysander P. Foster and Dr. Lysander P. Foster! Due to a trick with a double exposure, Dr. Foster is able to challenge himself to play a game of checkers. Unfortunately we'll never know which Dr. Foster emerged victorious.
Visit the MNHS Collections Online to see more images of people at play!