As winter approaches, the first blankets of snow are falling on the great mountains of Europe and the continent's enchanting mountain towns are gearing up for a new season of visitors eager to hit the slopes or take in the unique local culture that these mountain regions seem to inspire. While there is great skiing to be had the world over, few places can match the charming storybook atmosphere of these sleepy little villages in the Pyrenees, Alps, and Scandinavia.
In the spirit of the season, we've gone through thousands of recommendations from travelers on minube to find out Europe's most magical mountain towns that international travelers can't miss this winter. From the fjords of Norway to the snowy peaks of Trentino, here are Europe's 10 Coziest Mountain Villages.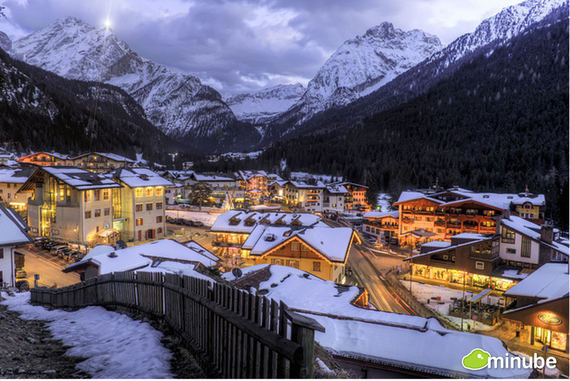 Canazei, Italy - Located in Trentino's incredible Val di Fassa, this cozy ski village enjoys a privileged location near Marmolada, the highest peak in northern Italy's snowy Dolomites range. Despite have less than 2,000 inhabitants, Canazei is a global point of reference among ski fanatics who come to enjoy the area's 25 miles of slopes. But luckily for those who prefer the warmth of the hearth to the rush of the slopes, Canazei is also known for its cozy mountain huts and traditional regional cuisine. (Photo by Francesco Eri).
Click here to see more photos of Canazei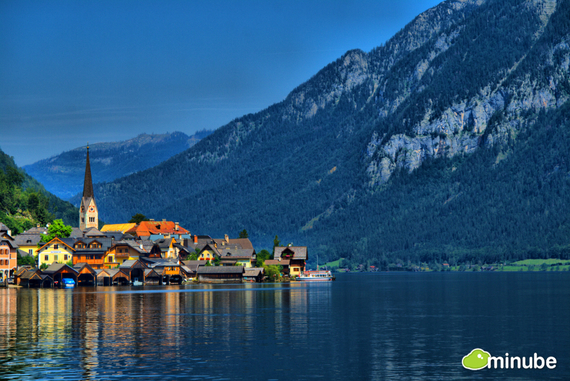 Hallstatt, Austria - When describing the experience of visiting Hallstatt, one of the phrases most used by travelers was "fairy tale," and it's not surprising. This small lakeside village of less then 1,000 inhabitants has gone to great lengths to preserve its status as one of Europe's most beautiful towns, even going as far as prohibiting cars from the town center lest they break the magical atmosphere of picturesque wooden homes, flower-strewn balconies, and swans fluttering around Lake Hallstatt. (Photo by Manuel I. Navascués)
Click here to see more photos of Hallstatt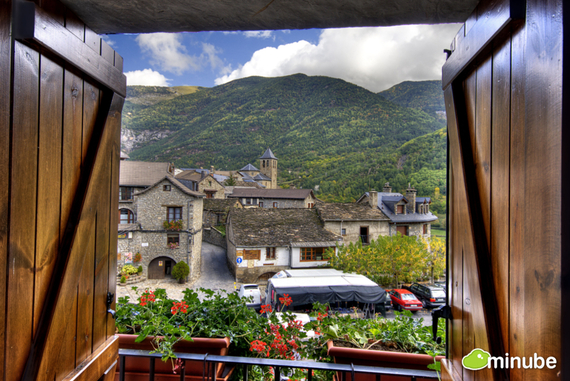 Torla, Spain - If you're looking to get away from civilization to the beat of mountains, glaciers, and UNESCO-recognized natural splendor, you can do no better than the village of Torla in the Spanish province of Aragón. It's part of the Ordesa-Viñamala Biosphere Reserve, a tranquil mountain paradise of glacial valleys, black pine forests, and stunning waterfalls. After a day exploring the nearby Ordesa y Monte Perdido Natural Park, you can spend the evening warming up with wine and home-cooking in one of the traditional taverns among the village's narrow streets and Pyrenean-style stone houses. (Photo by Javier G. Pardo).
Click here to see more photos of Aragón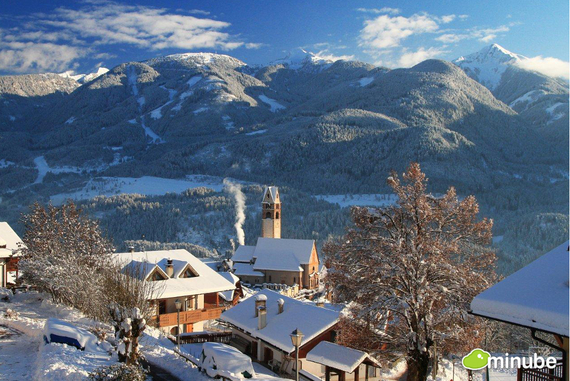 Cavalese, Italy - The tiny alpine village of Cavalese is another of Trentino, Italy's most charming stopovers. Nestled high in the Dolomites, Cavalese is a nature-lover's dream: it's sandwiched between the stunning Monte Corne and Paneveggio-Pale di San Martino Natural Parks and is close to Latemar, recognized by UNESCO as one of the most beautiful places on Earth for its epic landscapes and wealth of animal life. (Photo by Federica Cerri)
Click here to see more photos of Trentino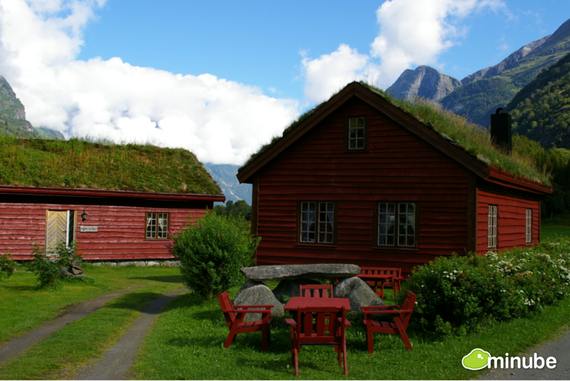 Olden, Norway - Let's take a break from the Alps and Pyrenees and head north to Olden, a scenic town of around 500 inhabitants located on one of Norway's longest and most dramatic fjords. While the town is quiet and sleepy most of the year, it has become a popular stopping point for Norwegian Cruises thanks to its proximity to the spectacular Jostedalsbreen Natural Park and dreamy setting of mountains, waterfalls, and impossibly-blue glacial lakes. (Photo by Raquel Rey).
Click here to see more photos of Norway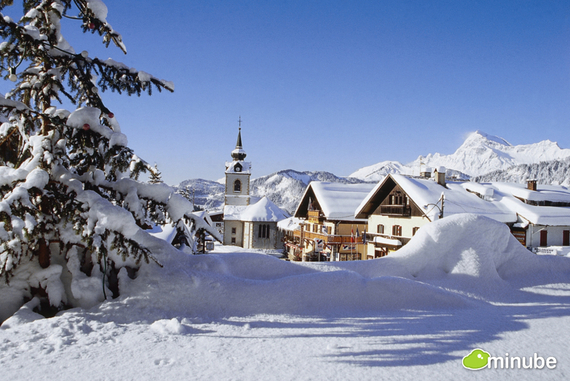 Notre Dame de Bellecombe, France - France's Savoy region is full of impressive vistas and charming villages, but the tiny town of Notre dame de Bellecombe manages to combine all the things we love about villages in the Alps into one enchanting little package. Whether it's waking up to the spire of an 11th century church against the white peaks of the Alps, warming up at the town's famous wine festival, or hitting the slopes, Notre Dame de Bellecombe has all the ingredients for a perfect mountain escape. (Photo by Stations de Ski)
Click here to see more photos of Rhône-Alpes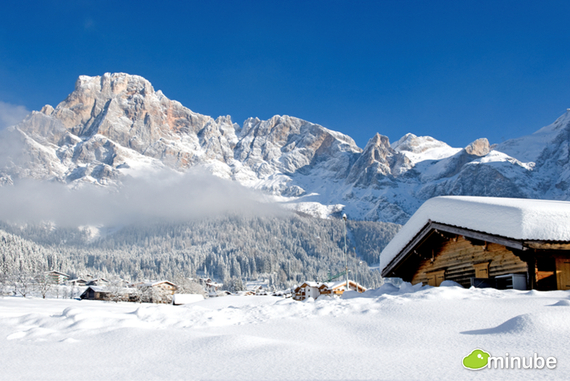 San Martino di Castrozza, Italy - This small village has historically been a resting point for weary travelers crossing the alps, but these days it's a hotspot for those looking to hit the trails in the Natural Park of Paneveggio-Pale di San Martino and sample Trentino's famous wines, honey, pastries, and cheeses. Skiers have access to over 25 miles of slopes in the surrounding mountains, and plenty of other activities like ski-mobiles or even paragliding in the summer. (Photo by Stella88)
Click here to see more photos of San Martino di Castrozza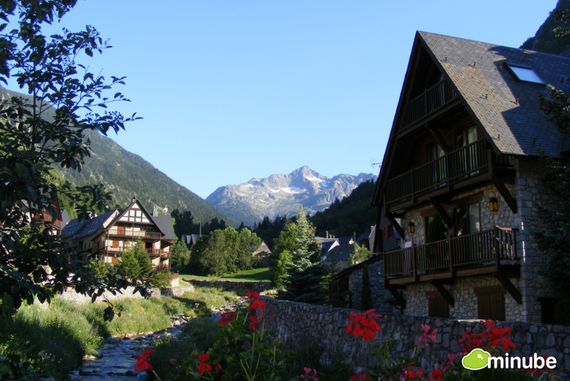 Arties, Spain - Although Spain is more closely associated with sandy Mediterranean beaches than mountain villages, the stunning Valle de Aran region of northeastern Spain is a unique wonderland of sleepy villages, green meadows, and snowy peaks. One of the region's most beautiful villages is Arties, a small hamlet of around 500 inhabitants on the Garonne River that's famous for its narrow cobblestone streets, colorful stone homes, and uniquely elegant air. If you can't make it in winter, try planning a visit in July when the village holds its lively fiestas. (Photo by Isallagon)
Click here to see more photos from Valle de Aran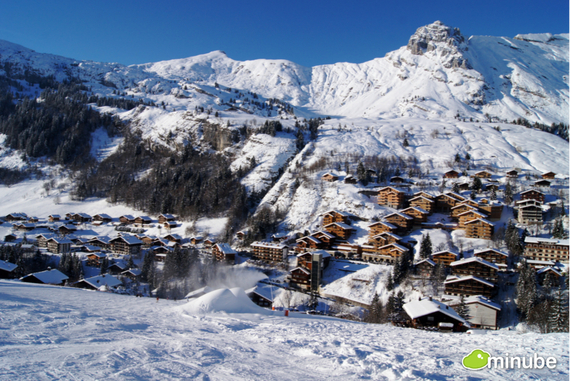 Le Chinaillon, France - Located high in the Rhône-Alpes region of eastern France, the tiny La Chinaillon has a reputation far beyond its humble size. With over 50 miles of powdery slopes, Le Chinaillon is the main ski outpost in the area surrounding Le Grand-Bornand and a popular summer destination due to its location near the legendary Mont Blanc. When the snow thaws, the alpine meadows fill up with wildflowers and grazing cattle, but for now you can strap on your skis or simply duck into a mountain tavern and enjoy a hot, savory tartiflette made with region's renowned Reblochon cheese. (Photo by Zoé Cohen-Solal)
Click here to see more photos of Le Chinaillon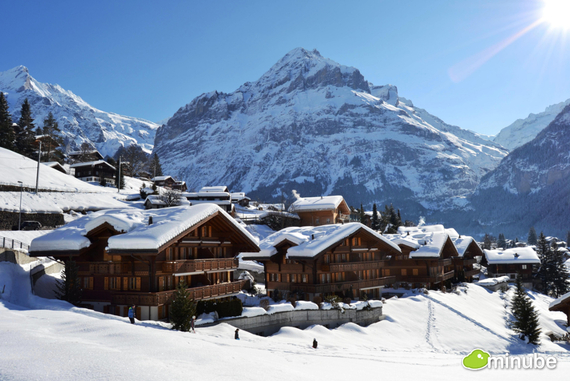 Grindewald, Switzerland - Although this small village in the Bernese Alps has been inhabited since before Roman times, it has undergone a well-deserved tourist boom in recent years thanks to its world-class ski slopes and proximity to the imposing and emblematic Jungfrau Mountain. While skiing is undoubtedly the town's main draw, the surrounding environment of glacial lakes and waterfalls is also a popular summertime destination for hikers. (Photo by Borja P. Herraiz)
Click here to see more photos of Switzerland
Have a favorite winter haunt you'd like to let us know about? You can share you favorite places to see, eat, and stay with over 900,000 fellow travelers over at www.minube.net