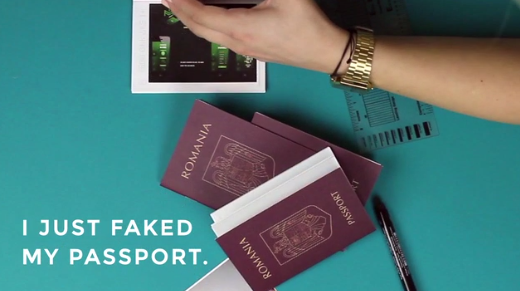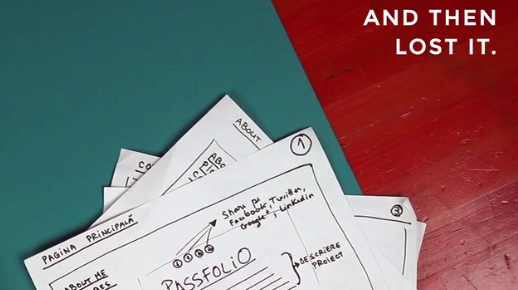 Anyone who has lost a passport knows how much of a nightmare it is to get a replacement. So what would you do if you found someone's passport? You do your best to track down that person to give it back, right?
At least that's what I hoped for when I came up with my Passfolio idea (check out my video below).
My name is Miruna Macri and I lost my passport.
The passport I lost is a bit different: the main page was replaced by my resume, the description was my bio and the visas represented my work.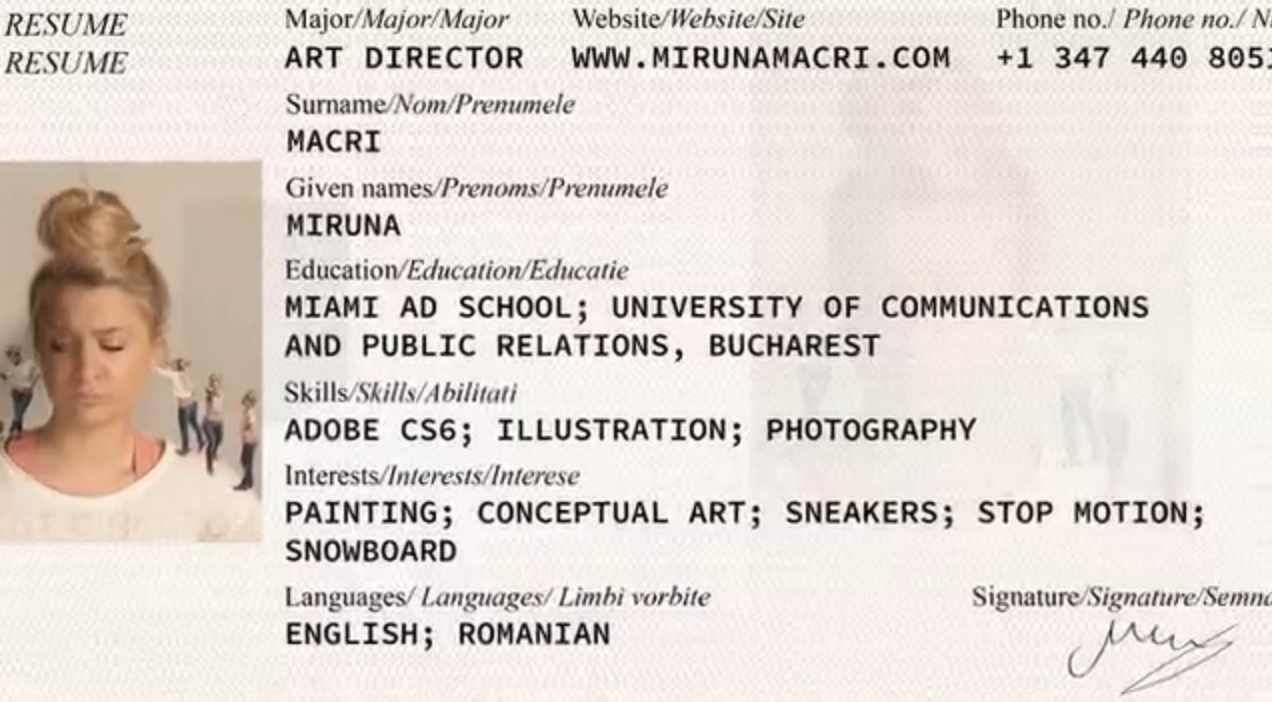 Helped by friends, friends of friends, friends of friend's friends, I managed to deliberately lose it in my 10 favorite advertising agencies.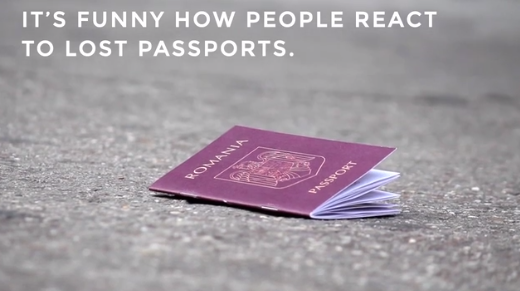 Watch my video here:
Miruna Macri is an artist. Learn more about her Passfolio project at passfolio.mirunamacri.com. Her website is www.mirunamacri.com.