Ten years after the tragic, symbolic events (some say foreseen by Nostradamus), the feelings are still strongly with the victims of 9/11 -- the caesura of our days changed the world irrevocably.
Nero Revival -- Memorial Nine Eleven, The Opera of Mischa Vetere initiated in March, completed this August (2011), does not show the missing towers (of the World Trade Center), but shows them as a collage in different phases before: "touched" by the planes, burning, shows (also symbolic) one victim falling, falling down... along the building... the man who decided to jump out of the window (bottom, left part of the painting). New York ("neapolis") "touched" is background and in front we see Nero with the harp (pro memoria Nero by Sir Peter Ustinov, 1951).
My wish for the memorial, besides the sincere thoughts for the thousands of victims of September 11th, 2001, is that humanity finds a way to protect itself from individuals, trying to play God, using even the information advantage (e.g. the foreseeable impact on stock exchange) to enrich themselves.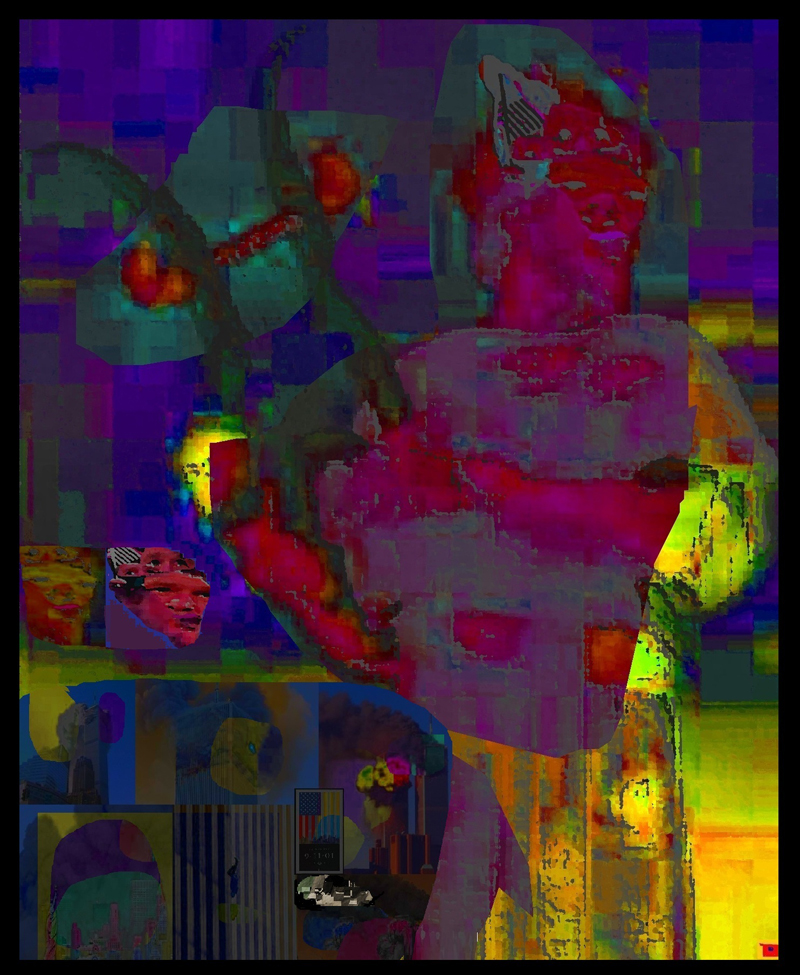 Copyright ©: Mischa Vetere