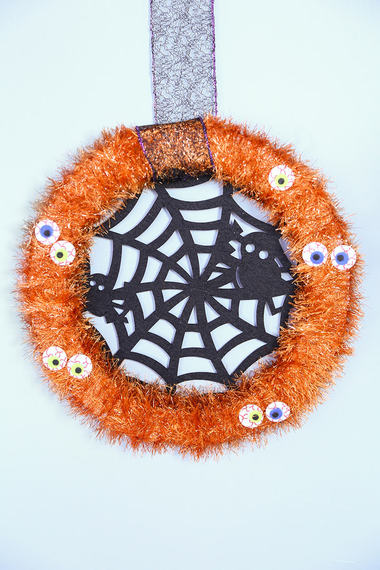 If you consider yourself a member of the spirited set, then this month -- and this season, really -- is your time to flaunt it. And with All Hallows' Eve officially on the front of everyone's mind (or is it just us?), it makes perfect sense that you'd want to kick your decorating into full gear pronto.
So, to help you out, we have a Halloween wreath project that's super simple to make. Here's what you need:
Materials:
Spider web placemat
Styrofoam wreath (ours is 12″ in diameter)
Glitter yarn (we used Martha Stewart)
Hot glue gun
Scissors
Thick ribbon
Felt eyeballs (every holiday craft project needs bloodshot eyeballs)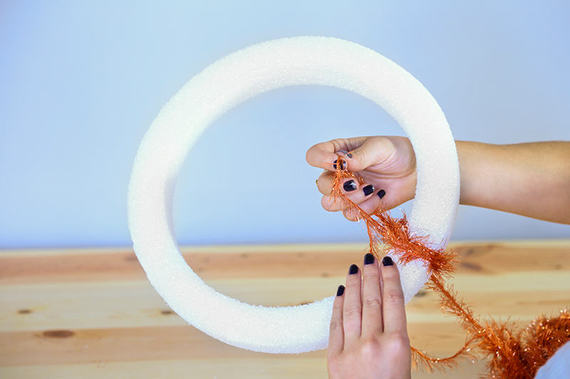 Step 1
Tightly wrap Styrofoam wreath in sparkle yarn, ensuring that no white Styrofoam is visible. Glue loose ends.
Head on over to ModCloth for the complete how-to!