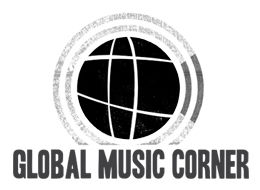 This is HuffPost World's regular feature that highlights interesting musicians and musical trends around the world. Know of a great musician doing ground-breaking work outside the United States? Send us your ideas for bands to profile or up-and-coming musicians to follow. Please fill out this survey form.
By Eric Herman
It's been repeated so often that it almost seems an unalterable "fact of death": every 30 seconds, malaria claims the life of another child in Africa. That's roughly ten children dead while you get dressed in the morning. What makes this reality all the more upsetting is that malaria is an easily preventable and treatable disease. With a modicum of resources and public awareness, the great majority of fatalities could be averted. And yet, year after year, the same shameful statistics....

"We need consolidation of the different organizations who are working towards the same objectives of combating malaria -- NGOs, charities, government agencies, celebrities," says Youssou N'Dour, Senegalese superstar vocalist, generally considered Africa's biggest homegrown celebrity (Rolling Stone magazine calls him "perhaps the most famous singer alive.")

This month marks the release of "I Bring What I Love," a feature-length documentary chronicling the story behind N'Dour's controversial and Islamic-themed album Egypt -- a deeply personal album that was met with harsh criticism in Senegal over its religious implications and fawned over in the United States, resulting in his first Grammy award. Going beyond the typical celebrity nod to the cause-du-jour, N'Dour is partnering with the Senegalese government to launch "Surround Sound: Senegal" -- a comprehensive national malaria treatment and prevention program. According to Malaria No More, a leader in the global fight against malaria and a US-based non-profit partner organization in "Surround Sound: Senegal," the goal of the campaign is to "bring insecticide-treated net usage up to 85%, provide correct treatment within 24 hours for 95% of malaria cases, and ensure that at least 85% of expectant mothers receive the recommended two doses of preventative treatment during pregnancy."
Lofty objectives, to be sure. Beyond the financial constraints that press on Senegal and its neighbors, there are cultural hurdles to jump as well: According to N'Dour, "the biggest problem is that the people of Senegal do not take malaria seriously enough. They don't accept that it is as grave a problem as it truly is." So, in an effort to raise awareness, Youssou has recorded a "Fight Malaria" song in three native Senegalese languages -- Wolof, Pulaar and Serere -- that will be broadcast from radios in 1300 "health huts" across the country. You can download the song here. N'Dour explains, "the lyrics tell quite a funny story that demonstrates how people confront the problem of malaria in different ways. It talks about a foreign woman who comes to visit Senegal. She's afraid of mosquitoes. She quickly leaves Senegal because she finds that there are no treated mosquito nets, bug spray, or malarial medicines. So the song demonstrates the problem of malaria with this anecdote."

Finally, N'Dour hosted and headlined a mega-concert on June 20th called "Xeex Sibbiru" ("Fight Malaria") along with fellow artists Souleymane Faye, Pope Diouf, Viviane, Ndèye Mary Ndiaye Gawlo and Mbaye Ndiaye Gamdik. The concert took place at Tinder Barry Stadium in Pikine, the neighborhood in Dakar where Youssou was raised.

But he's not done. Beyond the urgent challenges of malaria, N'Dour is eager to direct the attention of his compatriots to other national issues currently facing Senegal: "Our biggest challenge in Senegal is to be autonomous, a self-sustaining society -- especially in terms of nutrition and food. We need to be able to subsist without having to depend on foreign countries - we should have the ability to eat what we produce. With the global financial crisis and all the other global challenges going on, it's all the more important to have autonomy over our resources. But first we need to have a general social consciousness about this issue."

As for the rest of us, N'Dour has some useful advice on changing our perception of the continent for which he works so tirelessly: "How I see it, the world's perception of Africa is like listening to music in mono versus listening in stereo: the rest of the world sees Africa in one prism -- in mono rather than in stereo. Africa is seen as poor, miserable, and diseased. Meanwhile Africa has many other, positive dimensions that the world does not see -- the riches of the people's character, the beautiful cultures, the music, the food, and on and on. It is true that we are poor but we are also very rich. So if I could correct one misperception it would be to open the mind of the rest of the world so that they see all the dimensions of Africa -- listen to Africa in stereo!"
For more information on Malaria No More, click here
For more information on Youssou N'Dour, click here

Eric Herman is co-founder and president of Modiba Productions
Read other Global Music Corner stories.