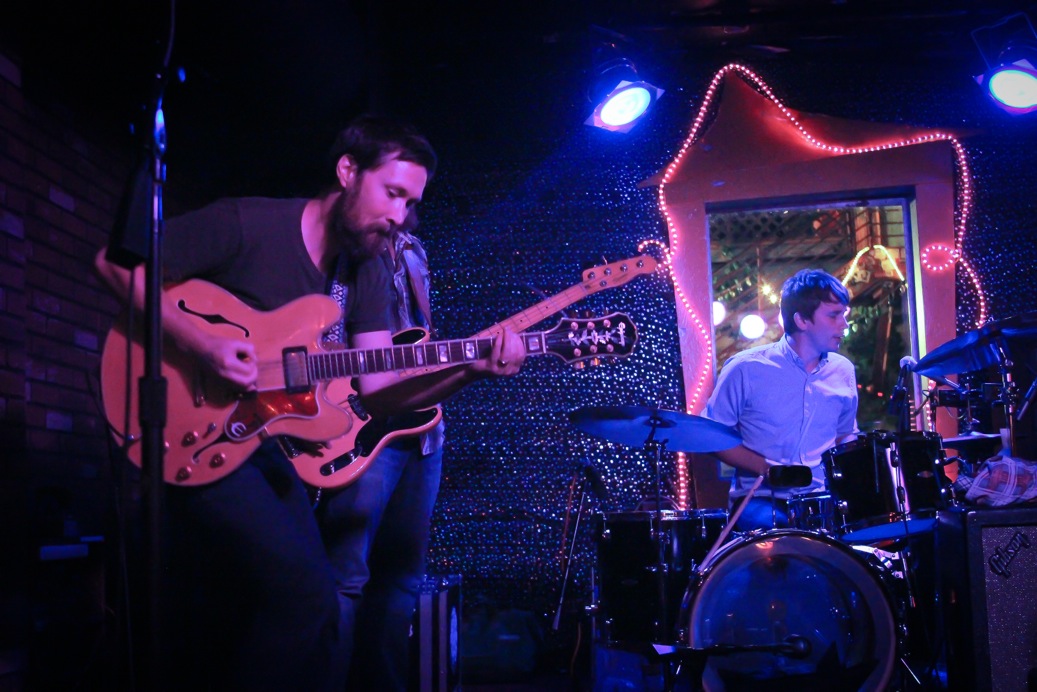 Photo credit: Adam Rutkowski
Nashville's indie rock foursome, The Features, put on an electrifying show at San Francisco's Bottom of the Hill Wednesday evening.
The band played a number of songs from their most recent self-titled album, which is very drum-heavy with catchy keyboard melodies, making head bobbing and/or feet moving quite essential during the performance. Two of the band members, lead singer and guitarist Matt Pelham and bassist Roger Dabbs, have been playing together since middle school, which was obvious in the cohesiveness of their performance.
The Features are easily comparable to well-known Akron rockers The Black Keys, not only in their sound but also due to the fact that Pelham's resemblance to Dan Auerbach in both looks and stage presence cannot go unnoticed. And while Pelham and Dabbs sported the scruffy, southern rocker look, their counterparts, Rollum Haas and Mark Bond, went with a very clean cut look, both wearing light blue button down shirts that were virtually indistinguishable from one another.
Kicking off the evening was local San Francisco electro-rock group Great American Cities, and the Yosemite Valley alt-rock group From Indian Lakes was scheduled to perform, but the lead singer was the only one who showed so he flew solo with his acoustic guitar. If he was upset that his band ditched him he didn't show it, fully embracing the singer/songwriter persona, and putting on an sensitive performance.
As danceable as their music is, The Features definitely know how to mix it up, sneaking in some slower tunes every now and then, with lyrics dense enough to still give them a good amount of substance. You can catch the band at a number of west coast, Midwest, and east coast tour dates this fall. Check their Facebook page for the full tour schedule.