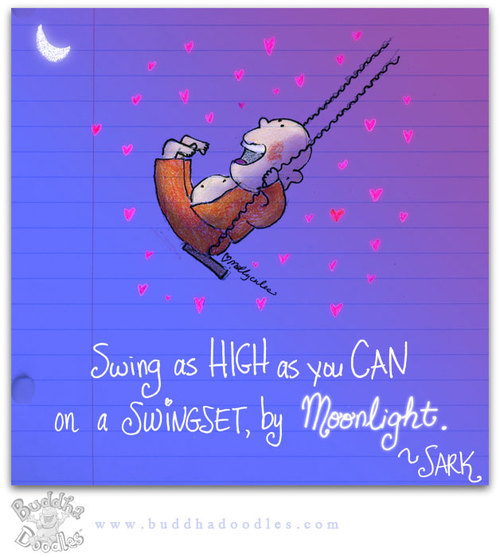 Click here to tweet to this doodle!
Happy Birthday to my new friend SARK! This Buddha Doodle is dedicated to her and everyone that loves to eat Inspiration Sandwiches!
SARK has a wonderFULL new FREE video series! It starts TODAY, and is only going to run for a short while - so don't miss it. Head over to her website now and register!
Let the fun and transformation begin!
Share the video series link with your friends: http://bit.ly/104pmsI
( ( ♥) ) molly